May 10, 2023
Media availability: IDPH director Sameer Vohra at SIU Carbondale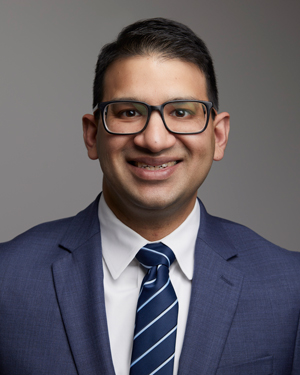 CARBONDALE, Ill. — Illinois Department of Public Health Director Dr. Sameer Vohra, a 2011 graduate of Southern Illinois University School of Law, will be available to meet with reporters, photographers and news crews prior to the law school's commencement ceremony on Friday, May 12.
The media availability is set for 10 a.m. in the law school's Hiram H. Lesar Building Courtroom at SIU Carbondale.  Parking will be available in Lot 59, just west of the Lesar Building, located at 1150 Douglas Drive, Carbondale. The university's parking map is available as a PDF.
Among the topics Vohra will be available to discuss are his thoughts on his return to SIU Carbondale, where he earned his joint J.D./M.D. from the SIU School of Law and SIU School of Medicine, and the ending of Illinois' public health emergency on May 11. Camille Davidson, dean of the SIU School of Law, will also make opening comments.
Vohra will deliver the keynote address at the law school's commencement ceremony at 1 p.m. in Shryock Auditorium, which members of the media are welcome to cover as well.
Vohra was the founding chair of the SIU School of Medicine's Department of Population Science and Policy and an associate professor of pediatrics, public health, medical humanities and law,  a practicing primary care pediatrician and interim chair of the state's Children's Mental Health Partnership when Gov. J.B. Pritzker appointed him director of the state's public health agency, effective Aug. 1, 2022.