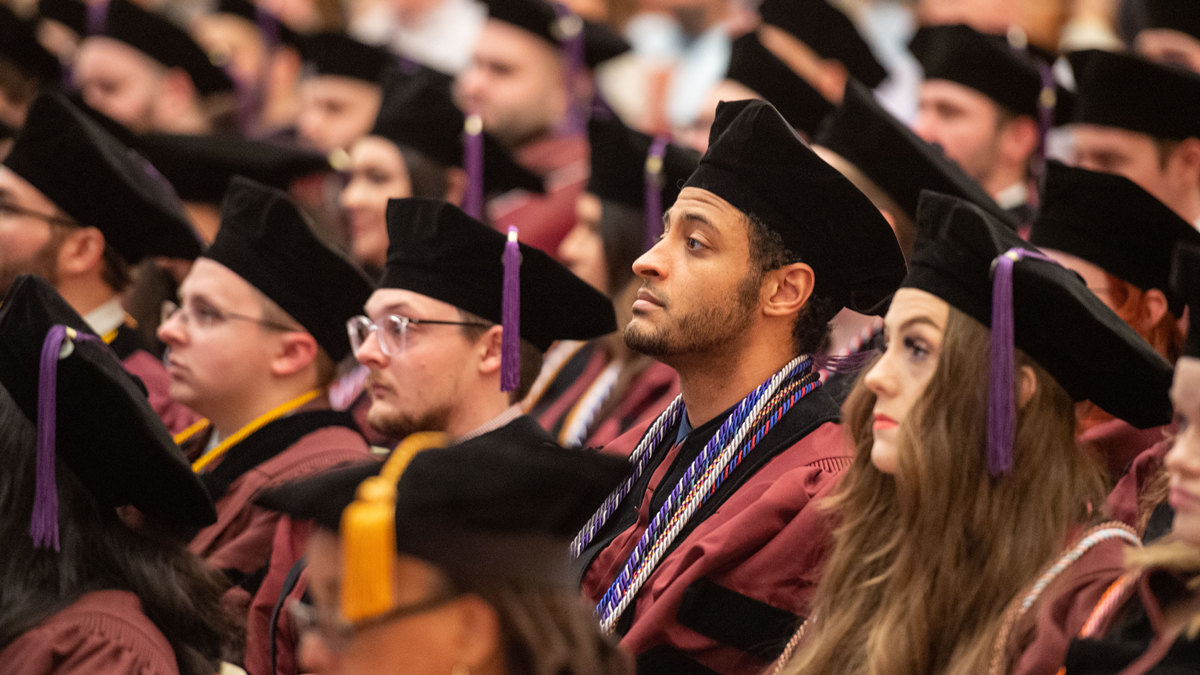 March 14, 2023
SIU Law alumnus, Illinois public health director Vohra to deliver law school commencement address
CARBONDALE, Ill. — Illinois Department of Public Health Director Dr. Sameer Vohra, a 2011 graduate of Southern Illinois University School of Law, will deliver the keynote at the law school's commencement on May 12.
Commencement is set for 1 p.m. in Southern Illinois University Carbondale's Shryock Auditorium.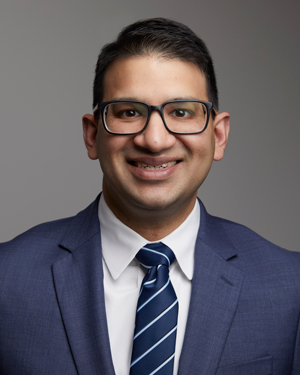 Graduating first in his class, Vohra earned his joint J.D./M.D. from the SIU School of Law and SIU School of Medicine in 2011. A general pediatrician who also holds a degree in public policy, Vohra was the founding chair of the SIU School of Medicine's Department of Population Science and Policy and an associate professor of pediatrics, public health, medical humanities and law,  a practicing primary care pediatrician  and interim chair of the state's Children's Mental Health Partnership when Gov. J.B. Pritzker appointed him director of the state's public health agency, effective Aug. 1, 2022.
"I had the opportunity to work with Dr. Vohra when he chaired the department of Population Science and Policy at the School of Medicine," SIU School of Law Dean Camille Davidson said. "He is a transformational leader who is dedicated to rural and underserved populations. He embodies the service mission of the SIU School of Law and SIU School of Medicine."
'Monumental' experience
Vohra, who was from Westmont, Illinois, earned his undergraduate degrees in political science and science in human culture from Northwestern University, when he enrolled in SIU's six-year joint-degree program. Returning to SIU is special, said Vohra, who noted he had lived his entire life in the Chicago area before coming to Carbondale.
"My time at the law school was monumental in providing me an understanding of the state of Illinois and opening my eyes to the state's diversity and the challenges that are faced in many of the rural and smalltown communities of the state," he said.
While the experience was a "real culture shock," Vohra said, he ended up meeting "some of my very best friends to this day."
"These were people who saw the world differently than I did, and yet I was able to forge deep personal connections that improved my knowledge and understanding of the world to this day," Vohra said. "I also found incredible mentors at SIU Law, including faculty members like Gene Basanta, Sheila Simon and Tom Britton. These were people who instilled in me a belief that I could accomplish anything I set my heart to. It provided me an incredible boost of confidence that continues to power me throughout my career."
A 'call to action'
Vohra said he hopes to discuss a few broad topics with the law school graduates, starting with his personal story and law school experience, and describe how impactful it was in his life and career. He also would like to share how the lessons the graduates learned over the last three years and the friendships they have made "will be vital to their future success, both personally and professionally."
"And finally, I plan to place before them a call to action in this critical time in our state and country's history in which their impact and their service will be essential in shaping and improving the lives of the people that they interact with in their legal careers," he said.
Became IDPH director at a challenging time
Vohra became director during a time of continued challenges for public health in Illinois. The COVID pandemic was still present but evolving, mpox infections were starting to climb, and Vohra noted, his first day on the job included Pritzker's disaster declaration for mpox (previously known as monkeypox). In addition, the agency was also tasked with the challenge of meeting the health care needs of asylum seekers being bused to Chicago, he said.
"I was very fortunate to enter an agency that was staffed by a talented and dedicated team of public servants who helped us rise to all those challenges: to continue to address COVID-19, to limit the spread of mpox and to provide health care to the asylum seekers," Vohra said. "Those early challenges allowed me to better understand the agency, the needs of our partners throughout the public health system and the community leaders we work with. All of these early experiences have put me in position now — as we are hitting our stride in 2023 — to make sure we have learned the right lessons from COVID-19 and that we make the right decisions and the right investments to build the public health system we need in Illinois, one that serves all of the state in its great diversity, the urban and suburban areas, as well as rural and smalltown Illinois."
Numerous honors
Vohra also earned a Master of Arts degree in public policy from the University of Chicago. He earned a Fulbright Scholarship in 2009, an American Medical Association Foundation's Excellence in Medicine Leadership Award in 2014 and was named an Edgar Fellow in 2016 as one of 40 emerging political and policy leaders in Illinois. In 2020, he was named a Presidential Leadership Scholar, chosen by the George W. Bush Presidential Center, the Clinton Presidential Center, the George and Barbara Bush Foundation and the LBJ Foundation.