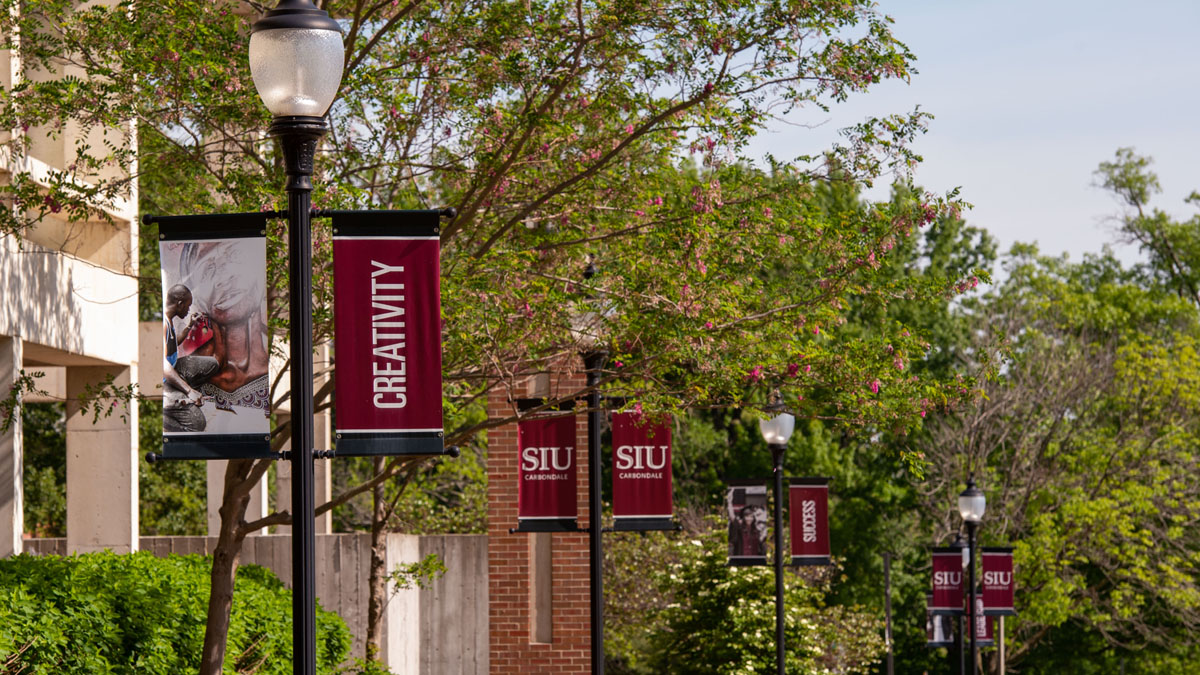 November 08, 2021
SIU Carbondale announces three strategic hires
CARBONDALE, Ill. – After national searches, Southern Illinois University Carbondale Chancellor Austin A. Lane is announcing the hiring of three campus leaders.
Coming soon to SIU are:
Jeffery T. Burgin Jr, vice chancellor for student affairs. 
Fred Martino, director, WSIU Broadcasting Services.
Mark Owens, director, Facilities and Energy Management.  
Burgin will begin his duties on campus today, Nov. 8. He has been vice president of student affairs at Talladega College since 2019. Prior to that, he was vice provost for student engagement at Kentucky State University from April 2018 to June 2019 and was an assistant professor of education and human development. He served as associate provost and dean of students at Belmont University from December 2013 to November 2017. At Alabama Agricultural and Mechanical University from August 2007 to November 2013, Burgin held several roles, including vice president for student affairs, dean of students and assistant professor of educational leadership/urban affairs. He also has prior appointments at the University of Tennessee-Chattanooga, William & Jefferson College, Florida State University and Ohio University.
Burgin earned his doctorate in higher education administration from the University of Alabama and a master's in education in college student personnel from Ohio University. He earned a bachelor's degree in African American studies and pre-law from the University of Cincinnati.
Martino will begin his duties on campus on Dec. 6. He is director of content at KRWG Public Media at New Mexico State University, a position he has held since 2008. He is also anchor/executive producer of that region's television news magazine, "Newsmakers," which airs on KRWG-TV. He supervises all production and news employees for both the public television and public radio operations. Prior to coming to KRWG, Martino was the director of news and public affairs for nine years at WGVU Public Media at Grand Valley State University. He also has prior experience as an anchor, reporter and producer at television stations in South Bend/Elkhart, Indiana; Elmira, New York, and Wallingford, Pennsylvania.
Martino earned his doctorate in educational administration with a focus on public media from New Mexico State University. He also has master's degrees in communication and public administration from Grand Valley State University and a bachelor's degree in communication management from Ithaca College.
Owens will begin his duties on campus Dec. 1. He comes to SIU Carbondale as a project manager with more than 15 years of experience overseeing a diversified portfolio of projects in the higher education, environmental, property management and construction industries. Owens has been the director of facilities at Greenville University since January 2011, where among other duties, he was responsible for all functions and departments of facilities operations on the multi-building campus. Prior to his job at Greenville University, Owens was a senior project manager at Chase Environmental Group Inc., in Centralia, Illinois, and United Science Industries Inc., in Woodlawn, Illinois.
Owens earned an MBA from Greenville University, a bachelor's degree in construction management from Illinois State University and an associate degree in architectural technology from Rend Lake College.