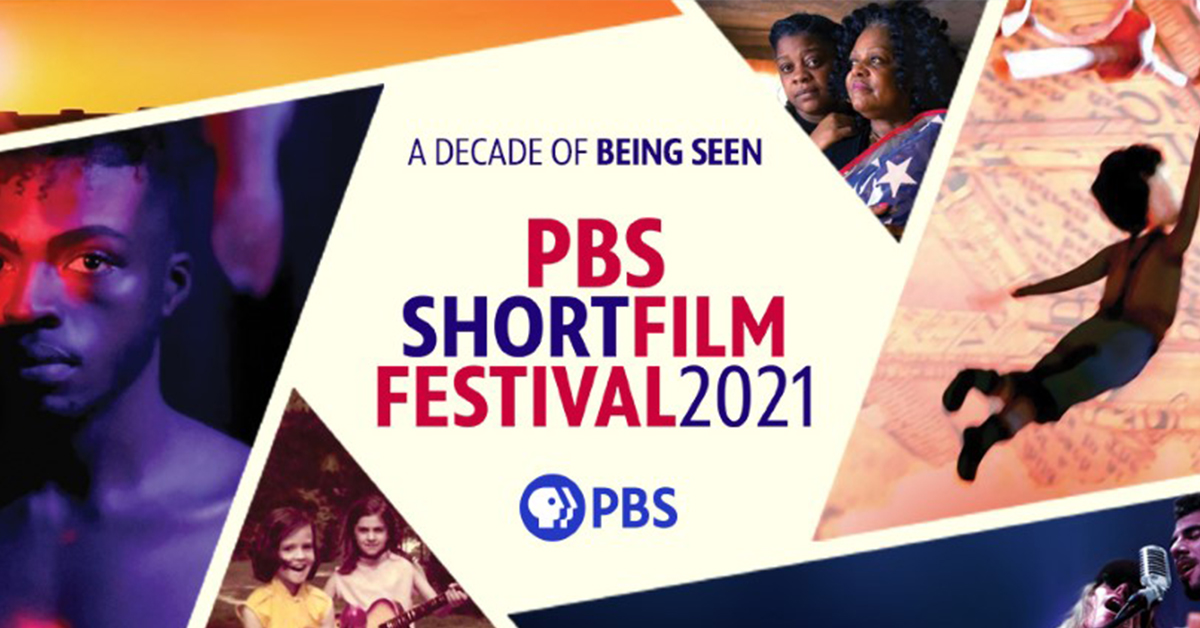 July 07, 2021
SIU students, community filmmakers among PBS Short Film Festival entries
CARBONDALE, Ill. — The creative works of Southern Illinois University Carbondale students and the local community will be on national display next week as part of the 2021 PBS Short Film Festival, July 12-23.
"Forward Journey," a film by SIU student filmmakers Mackenzie Rosario and JT Boehme, and "Mildred," by Carbondale filmmakers Mike Ricci and Cody Grammer, are two of the 25 independent short films that comprise this year's festival. The selections mark the fourth consecutive entry for SIU and WSIU Public Broadcasting in the festival's 10-year history. Both films will be available to stream online on all PBS digital platforms starting Monday, July 12, and showcased on PBS' social media platforms and pbs.org.
The festival, whose theme this year is "A Decade of Being Seen," annually highlights topics representing untold stories in America, covering issues such as love, religion, public policy and social justice.
Students earn festival slot again
Rosario, of Bartonville, Illinois, and Boehme, of Taylorville, Illinois, are in the festival for a second straight year. As with "Do Not Disturb," their 2020 entry, this year's film, "Forward Journey" was created for a course in the university's College of Arts and Media. The film is a colorful experimental narrative that follows the surreal journey of a young woman as she unravels a personal mystery. A recent cinema and photography program graduate, Rosario will pursue graduate studies in film and television production at Savannah College of Art and Design this fall. Boehme is a senior in SIU's cinema and photography program.
"Mildred," directed by Ricci with photography direction from Grammer, is a historical fiction drama set in 1930s Depression-era America. The film follows a 12-year-old girl who must lead her family after her mother's death.
Showcasing the region's talent
Jak Tichenor, WSIU executive director, said WSIU is proud to return as a producing partner. WSIU is one of 15 public media partners participating in the Webby Award-nominated festival.
"We're excited to showcase the wealth of student and community talent found in the region. The festival presents a wonderful opportunity for students to gain experience outside of the classroom setting and gain exposure at the national level," he said. "We're proud to leverage our connections to help students find opportunities to shine – whether it be through the PBS Short Film Festival or via student-produced television programming like 'River Region Evening Edition' or 'Scholastic Hi-Q.' WSIU is doing our part to help produce the next generation of media makers."
In the past, WSIU contributed several films to the festival. These films are available to stream online, anytime at wsiu.org/pbs-short-film-festival.
Voting starts July 12
Viewers can vote for their favorite films to receive the "Most Popular" award via desktop, laptop, tablet or smartphone throughout the two-week festival, said Beth Spezia, WSIU field representative. A juried prize is also awarded. The festival will be available via PBS and WSIU's digital platforms, including pbs.org, YouTube and Facebook. Festival updates will also be available via Twitter at #PBSFilmFest or by visiting pbs.org/filmfestival.
"Each year, the PBS Short Film Festival features compelling stories that public media makers love to share. We think audiences will be inspired by the festival's showcase of remarkable films," Spezia said.