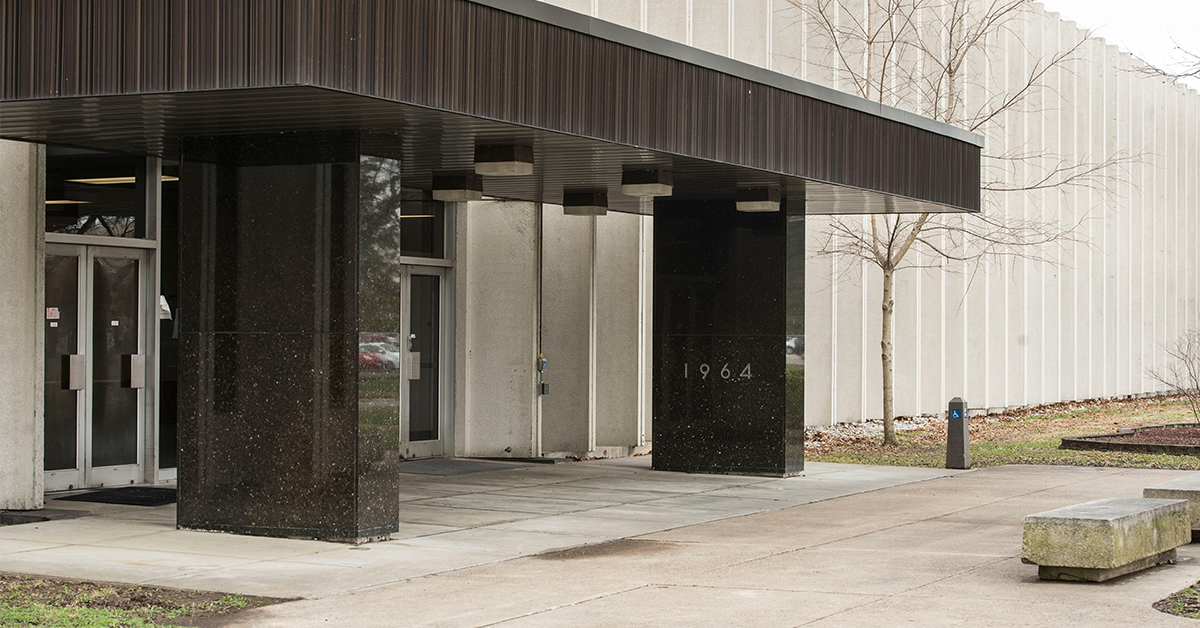 March 10, 2021
Chicago broadcast journalist, SIU alumna to present Marmaduke Lecture
CARBONDALE, Ill. — Chicago broadcast journalist Afua Owusu took to heart the lessons learned while an undergraduate student in Southern Illinois University Carbondale's Department of Radio, Television, and Digital Media.
Owusu, a 2005 broadcast journalism graduate, will present the 2021 Marmaduke Lecture Series when she discusses her career and the role of women in the media, particularly in high-ranking posts and on-air positions, during a virtual community discussion at 7 p.m., March 18. WSIU's Jennifer Fuller, also an SIU program alumna, will facilitate the discussion on the media, news, entertainment and more. Earlier in the day, Owusu will meet with students in a career Q&A session on the future of journalism and the role that Generation Z – anyone born after 1997 – plays in bringing change to the industry.
The lecture is part of the university's Women's History Month celebration. For more information, or to register for the community discussion, visit Marmaduke Lecture Community Discussion: Afua Owusu - MCMA Events (loxi.io).
H.D. Motyl, interim dean of the College of Mass Communication and Media Arts, said the event is particularly exciting because two alumna will be involved in the evening conversation.
"We're very excited to be able to present Afua as our 2021 Marmaduke Lecturer," he said. "We were in the middle of preparations to bring Afua back to campus last spring semester, and then you know what happened. COVID upended everything."
'Extremely honored' to present lecture
Owusu, who is executive producer of The JAM TV show, an evening Trending News program, said her time at SIU Carbondale helped shape her 22-year career. That career includes stints as a producer and promotions manager in both radio and television with iHeart Radio, and as a writer-producer for WLS-TV ABC7 Eyewitness News Chicago and WGN Morning News.
"While I wish I could travel to Carbondale in person and see first-hand how much the campus has grown and changed in the 16 years since I graduated, I understand the limitations and restrictions that the COVID-19 pandemic presents, and I agree with the decision to move the series to a virtual conversation," she said.
Career refined while at SIU
Owusu, a native of Bolingbrook, Illinois, started her broadcasting career at age 15 when she joined the cast and crew of "Teen Talk," a local access television show sponsored by Comcast. Her experiences with the radio, television, and digital media department and working on River Region Evening Edition, a student-driven half-hour nightly newscast on WSIU-TV "helped align my expectations for working in a newsroom environment full-time," she said.
"I often quote my former professors to some of my younger producers to help instill the lessons I was taught," Owusu said.
Lecture and scholarship honors journalism icon 
The lecture honors the late Virginia "The Duchess" Marmaduke, a Southern Illinois native and groundbreaking Chicago journalist who spent the bulk of her 35-year print and broadcast career covering everything from crime to sports. A native of Carbondale who spent much of her later life in Pinckneyville, Marmaduke died in November 2001 at age 93.
The Marmaduke lecture series is the result of a $1.22 million gift from Marmaduke's estate to the college. The gift funds the Virginia Marmaduke Mass Communication and Media Arts Endowed Scholarship, along with a lectureship and media center activities.