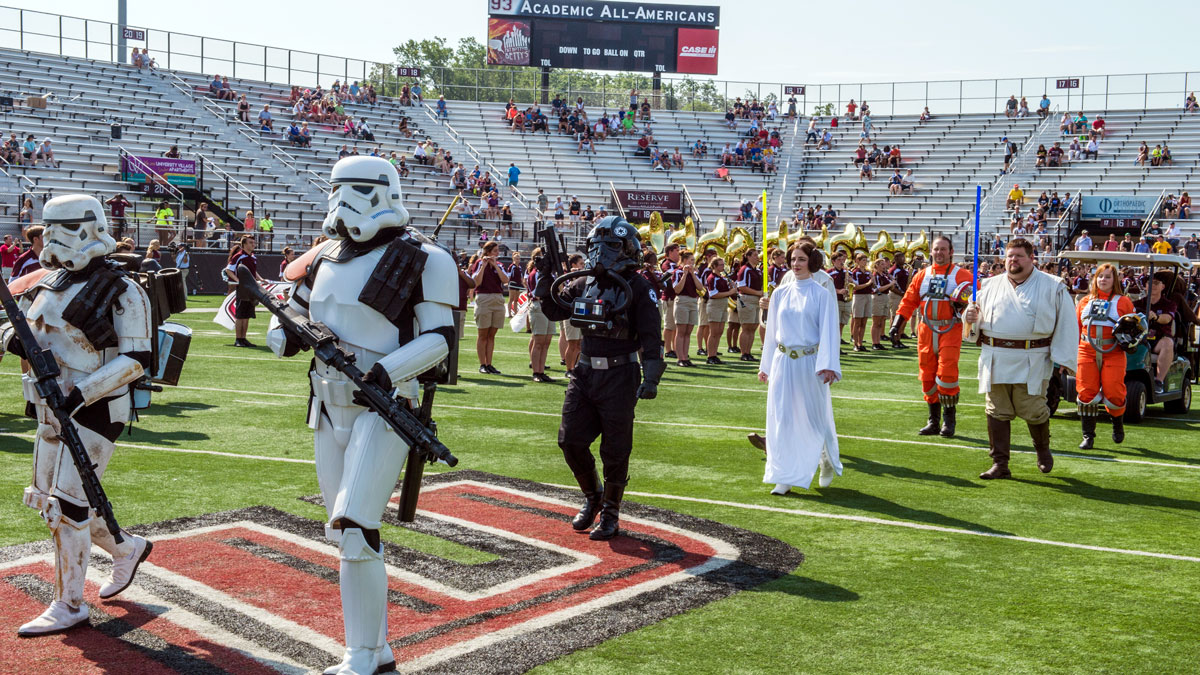 November 13, 2023
Submit Eclipse Con 2024 expo space requests now
Eclipse Con 2024, SIU Carbondale's big comic con-style event, is set for April 6-7 in conjunction with the total solar eclipse on April 8, and now is the time to request a space at the expo.
Any SIU campus department, unit, student organization or community group that would like to recruit new members, demonstrate the group's interests or inform people what the organization is all about will find the Eclipse Con offers a great opportunity to do so.
There is no cost for being an expo space exhibitor, but space is limited at the expo, which takes place from 10 a.m. to 5 p.m. each day at the SIU Student Center. No sales are allowed, and exhibitors are encouraged to offer something interactive, fun or engaging for those attending the Eclipse Con.
Request expo space by completing the online form. The planning committee will review all requests and select a diverse representation for the event. Email salukicon@siu.edu with questions.