September 21, 2023
SIU media, political experts: Murdoch's empire remains strong as he steps aside
CARBONDALE, Ill. — Today's (Sept. 21) announcement that Rupert Murdoch, who built Fox News into a "powerful force in American political life" will step aside later this year as chairman of Fox Corp. and News Corp. comes as the media empire remains strong, say media and political experts at Southern Illinois University Carbondale.
According to news reports, Murdoch, 92, will become chairman emeritus for both companies in mid-November, and his son, Lachlan, will become sole chair of News Corp. and continue as executive chair and CEO of Fox Corp. Media and political experts at SIU Carbondale are available to discuss the impact that the network has had on American politics.
 John Jackson, visiting professor at the Paul Simon Public Policy Institute, noted the sphere of Murdoch's influence. In addition to Fox, News Corp. also owns several media properties, including The Wall Street Journal, the New York Post and HarperCollins Publishers.
By moving from Australia to the United States and creating Fox News, Murdoch, who worked in the media industry for seven decades "will be regarded in history as one of the most important figures of the first quarter of the 21st century. Along with Ted Turner at CNN, Murdoch effectively created cable network news," Jackson said.
"The now deeply polarized news channels, Fox News on the right and MSNBC news on the left, are now the major news sources for their respective audiences. Fox News is the dominant news source for tens of millions of people. It brings them the news on politics and government, and then interprets it. Then they vote accordingly. No media mogul in the modern era has ever had such power."
 William Freivogel, a professor in the School of Journalism and Advertising, said Murdoch "is stepping back from control of his media empire when it is strong." But Freivogel notes Murdoch's empire has also had its share of issues through the years.
"It was only a five months ago that Fox had to pay $785 million to Dominion Voting Systems because it had lied in airing conspiracy theories about Dominion voting machines changing votes for Donald Trump to Joe Biden," Freivogel said. "The claims were a major element of Trump's false claim that the 2020 election was stolen from him."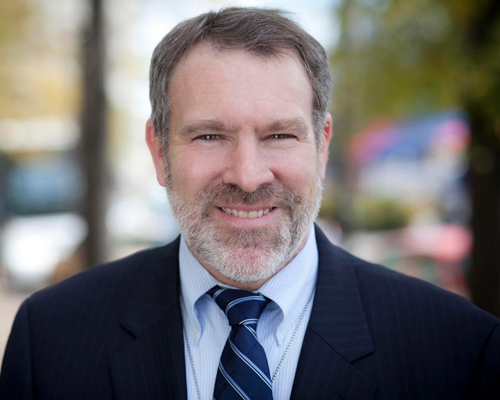 John Shaw, director of the Paul Simon Public Policy Institute, noted Fox News' impact on American politics, shaping political discourse, and the media landscape.
"Fox News under Rupert Murdoch has become a powerful force in in American political life," he said. "It has played a central role in reshaping the Republican Party, driving it to the far right, discouraging compromise or conciliation. Under Murdoch's leadership, Fox has operated less like a traditional news service and more like a conservative political advocacy group."  
Freivogel adds that despite the large defamation settlement and the subsequent forced exit of Tucker Carlson from his prime time evening show, "Fox News remains the top-rated cable news channel."
"Murdoch's son and the current CEO shares his father's conservative views. Two decades ago, Rupert Murdoch's now-defunct News of the World was embroiled in a scandal that threw British politics into turmoil because the news organization had hacked the phones of celebrities, politicians, members of Parliament and the British royal family."
---
Media Availability
William Freivogel, a professor in the School of Journalism and Advertising, is an award-winning journalist, who earned a law degree in 2001. His interests include media law and public affairs and policy. He has written extensively on libel and reported on it as a journalist. Freivogel is available until 2:45 p.m. today (Sept. 21) and until 3 p.m. tomorrow (Sept. 22). He can be reached at wfreivogel@gmail.com  or 314-322-0396
John Jackson, Paul Simon Public Policy Institute visiting professor, has more than four decades of political expertise and research in presidential politics, campaigns and elections. He can be reached at 618-303-1240 or jsjacson@siu.edu.
John Shaw, director, Paul Simon Public Policy Institute, spent 26 years in Washington, D.C., covering Congress and economic issues for Market News International before his arrival at SIU Carbondale in 2018. He has been a guest on the PBS NewsHour and C-SPAN. He can be reached at 618-453-4009 or john.shaw@siu.edu.