September 14, 2023
SIU experts: Google antitrust trial represents 'new frontier'
CARBONDALE, Ill. — The U.S. Department of Justice's antitrust case against internet search engine giant Google could have far-reaching implications for technology regulations and its impact on users, according to legal and technology experts at Southern Illinois University Carbondale.
The non-jury civil trial against Google opened Tuesday in U.S. District Court in Washington, D.C. and is expected to take up to three months. The lawsuit filed in October 2020 by then-U.S. Attorney William Barr claims Google operated a monopoly "through anticompetitive and exclusionary practices" in search engine and search advertising markets by paying money to ensure it is the default search engine on internet browsers and phones.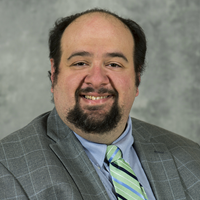 Zvi S. Rosen, assistant professor with the SIU School of Law, said the case brought by the justice department and several states "represents a new frontier – and approach – to technology regulation, and how the court rules in terms of both procedure and substance will be important as internet law matures as a discrete area of law."
"This promises to have significance far beyond the immediate case into broader questions of the relationship of the internet with society and business, as mediated by law," Rosen said.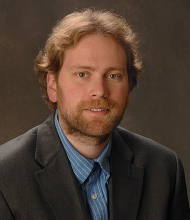 Thomas R. Imboden, an associate professor in information technology in the School of Computing, noted the trial's outcome "could produce results that affect all of us that use our phones and web browsers to search the internet."
"Google has developed lucrative partnerships with phone manufacturers and web browser developers which the government's case argues unfairly limits competition in the web search space," he said. "Whether these paid partnerships broke U.S. antitrust laws will be up to the court to decide."
Media availability 
Zvi S. Rosen, assistant professor, SIU School of Law, can be reached at zvi.rosen@siu.edu or 917-974-1131.
Thomas R. Imboden, associate professor, information technology, School of Computing, can be reached at timboden@siu.edu or 618-694-1297.