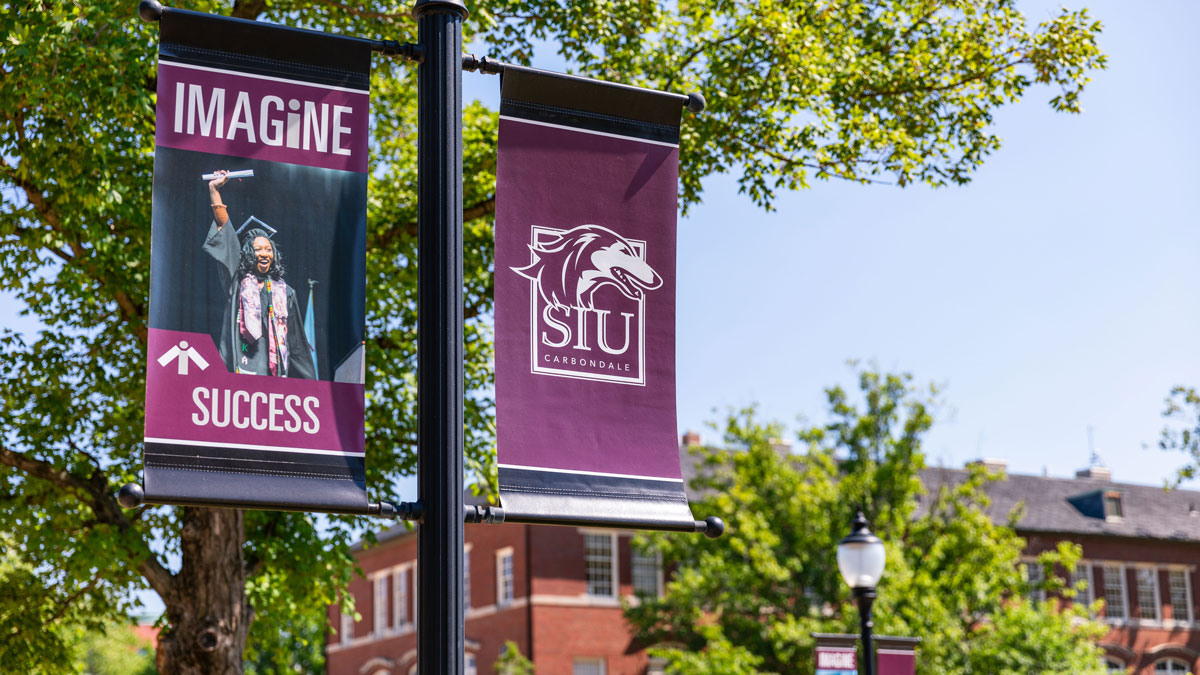 September 11, 2023
Media Advisory: 600+ students to attend SIU Day on Sept. 13 to see academics in action
CARBONDALE, Ill. — About 600 students from 18 area high schools will meet faculty and staff to get a closer look at resources and academic programs at Southern Illinois University Carbondale. Reporters, videographers and news crews are invited to cover SIU Day, which starts at 10 a.m. Wednesday, Sept. 13, in the Student Center.
After the welcome, students will take part in academic breakout sessions, which include hands-on activities, in various locales on campus from 10:30 a.m. to 1:30 p.m. to see academic programs in action.
High school students may visit labs, tour campus, experience technology and view creations by SIU students. Students can choose from myriad sessions and topics.
The program schedule is:
9:30 a.m. — Check in, Student Center, John W. Corker Lounge.
10 a.m. — Welcome and introduction of colleges, Student Center Ballroom D.
10:30-11:20 a.m. — College activity 1, various locations on campus.
10:30 a.m.-1:15 p.m. ­— Automotive/aviation or art activities, either at the Glenn Poshard Transportation Education Center or the Glove Factory (will include lunch).
11:30 a.m. — Lunch, Student Center Ballrooms B and C.
12:30-1:20 p.m. — College activity 2, various locations on campus.
1:30 p.m. — Closing remarks, Student Center, Ballroom D.
For SIU Day, students are coming from:
Anna-Jonesboro Community High School.
Cairo Junior/Senior High School.
Carbondale Community High School.
Carterville High School.
Cobden High School.
Du Quoin High School.
Egyptian Community High School.
Elverado High School.
Gallatin County High School.
Goreville High School.
Harrisburg High School.
Herrin High School.
Joppa Junior/Senior High School.
Marion High School.
Murphysboro High School.
Pinckneyville Community High School.
Pope County High School.
Vienna High School.
If you are interested in covering the event, contact Josi Rawls, associate director for transfer relations in undergraduate admissions, at josi.rawls@siu.edu or 618-453-2992.