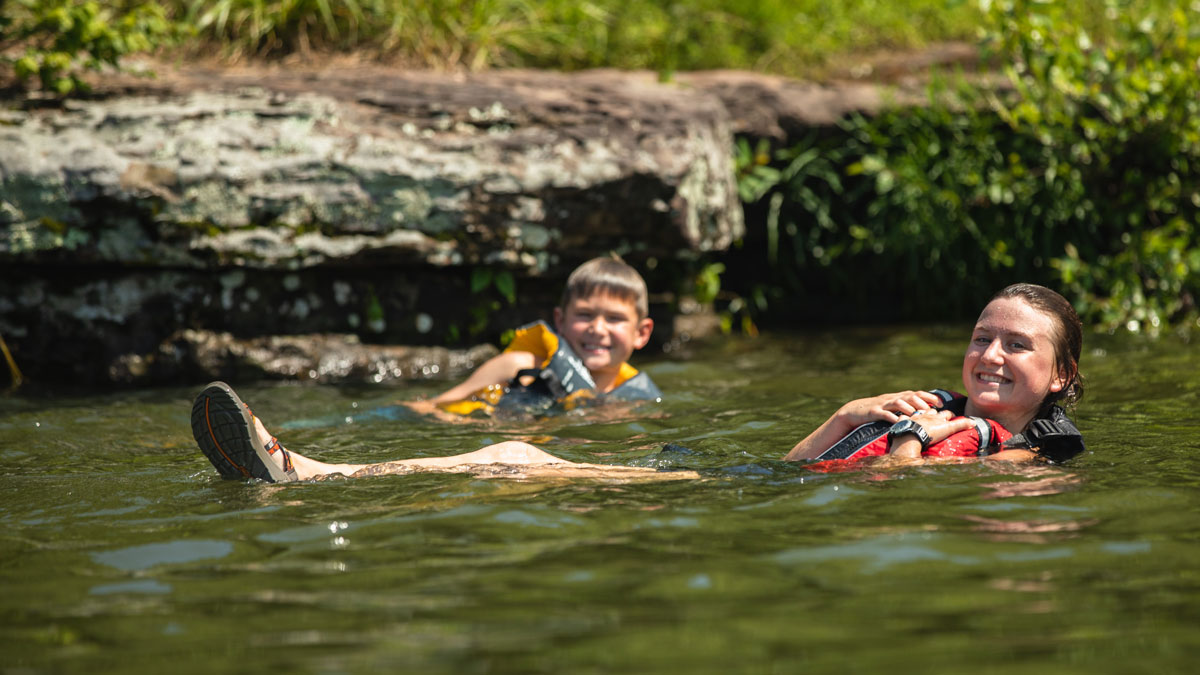 September 07, 2023
Attendance at 2023 SIU summer camps grows
CARBONDALE, Ill. — The 2023 summer camps at Southern Illinois University Carbondale were a huge success in more ways than one, with attendance up dramatically from pre-pandemic levels, and planning is already underway to make 2024 even better, officials say.
"We are excited about the success of camps this summer, with attendance up 11% from 2019, and we will apply what we learned this year as we look forward to next summer," said Sarah VanVooren, director of Events and Outreach, which coordinates many of the camps.
The university offers dozens of academic, art, music, athletic and outdoor camps throughout the summer for ages 5 and up. In addition, in keeping with its rich tradition of access and inclusive excellence, SIU is home to Camp Little Giant, which was launched in 1952 as one of the nation's first camps specifically for people with disabilities. SIU's camp website is a one-stop spot for information about all camp offerings.
"Camps are a great way for youth to experience SIU starting at a young age," VanVooren said. "We know campers who have become SIU students."
For example, she said, a current aviation student first came to SIU as a participant in a summer wings aviation camp.
But that's not all. She said camps offer numerous other benefits.
"Camps also build confidence in kids and young adults as well as help kids become more resilient and independent, and help them learn social skills," VanVooren said. "Another huge bonus of SIU camps is that they are hosted by education professionals who are experts in their various fields – professors and coaches. Camps are a great way to showcase the educational programs, sports, services and facilities that SIU has to offer."
In addition, the outdoor camps offer participants a special opportunity to connect with nature, learn about the great outdoors and enhance their knowledge of natural resources, said Brian Croft, director of Touch of Nature Outdoor Education Center, which hosts many of the outdoor summer camps including community based camps, Teen Adventure Camps, EdVenture Camps and Camp Little Giant.
He said total attendance at Touch of Nature summer camps jumped 30% this year, compared to 2019, and his staff is likewise planning already for more excitement next year as they continually adapt and change programming to be relevant, fun and interesting to campers of today.
"Summer camps not only provide participants with the opportunity to learn, grow and develop in specific skill sets, but also as an overall person," Croft said. "The summer camp experience can provide lasting memories, memories that tie each camper to the space and to one another. What an awesome opportunity for us as a campus to present these opportunities to camp participants."