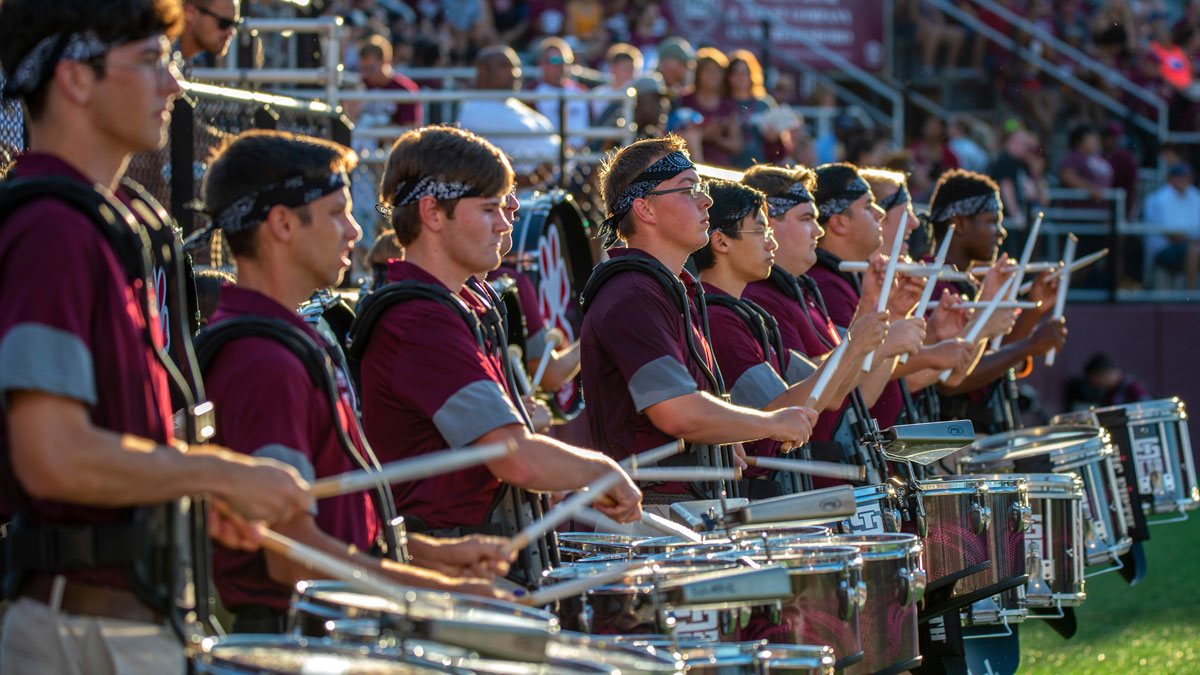 September 01, 2023
SIU to celebrate Saluki Family Weekend Sept. 28-Oct. 1 with TV star, films, football and more
CARBONDALE, Ill. —Television star Josh Peck, an outdoor movie, a craft fair, tailgating and football, athletic events, a brunch and countless other activities are part of Saluki Family Weekend 2023 at Southern Illinois University Carbondale.
Organizers say this year's festival, set for Sept. 28-Oct. 1, will be packed with activities to appeal to everyone while offering students and their families ample opportunities to connect and create special lifelong memories.
"Family Weekend is the perfect time to celebrate all of Saluki Nation," said Sean Cooney, assistant director of student engagement and programming. "Various departments across campus have ensured that there will be fun activities and events all weekend ranging from outdoor happenings to free movies and of course, the family tailgate and football game versus Missouri State. All of campus is looking forward to welcoming everyone back for another wonderful celebration of our Saluki families!"
Thursday. Sept. 28
You won't want to miss hearing Josh Peck, better known as Josh from the long-running series "Drake and Josh," speak in the Student Center Ballrooms at 6:30 p.m. He's also appeared in "Locating Silver Lake," Netflix's "Take The 10," Fox's "Grandfathered," "Danny Collins," "Oppenheimer" and more.
Admission is free, and the doors open at 5:30 p.m. There will also be a meet and greet afterward for a limited number of attendees who will be selected from the audience.
For more information, call 618-536-3393.
Friday, Sept. 29
The nonstop fun includes:
The Craft Fair at the Student Center, featuring local artisans, runs from 10 a.m. to 5 p.m. Friday and from 10 a.m. to 3 p.m. Saturday.
Panel presentations from 9 a.m. to 3 p.m. will take place at the Student Center, highlighting efforts to keep Salukis engaged, involved and enrolled.
Ever thought about rock climbing? The staff from SIU's Touch of Nature Outdoor Education Center will be at the Giant City State Park Shelter 1 Pavilion beginning at 1p.m. for a 3-hour hike. Any Saluki or family member age 7 or older can join in a climbing session. Reserve tickets online for $5 per person.
Head on out to Touch of Nature, about 8 miles south of Carbondale on Giant City Road, for moonlight campfire dinner and paddling at Camp 2. Doors open at 5:30 with meal at 6 p.m. followed by paddling on the lake. Pre-registration and tickets required.
The Student Center will offer free bowling and billiards from 6 to 8 p.m.
Go to the Varsity Theater to catch the Mountain Film on Tour at 7 p.m.; 50 tickets will be available in Student Services Building Room 375 from 8 a.m. to 4:30 p.m. weekdays on a first-come, first-served basis. An additional 20 tickets will be available at the door. Admission is free, and everyone is welcome to view this selection of curated adventure-packed, inspiring documentary films from the Mountainfilm Festival in Telluride, Colorado.
"The Super Mario Brothers," the 2023 adventure comedy based on Nintendo's nostalgic Mario video game franchise, will be shown on the lawn of Shryock Auditorium. Everyone is welcome, and there's no cost to attend. Snacks and drinks will be provided.
On Friday and Saturday, SIU families get complimentary use of SIU's Student Recreation Center, including the pool, workout and gym facilities. The building hours each day are 5:30 a.m. to 10 p.m. and the pool hours are 6-9 a.m., 11 a.m. to 2 p.m. and 5-8 p.m.
Saturday, Sept. 30
The Rocky Legends 5K and 10K races take place at Touch of Nature's Camp 2 beginning at 10 a.m.
The Inter-Greek Council Greek Sing, a campus tradition dating back more than 80 years, will start at 10:30 a.m. on the Shryock lawn. Fraternity and sorority members will sing and dance as they compete for the title of 2023 Greek Sing winner. All are welcome.
Family Weekend Tailgate on Saluki Row, near Saluki Stadium, will be from noon to 3 p.m. Advance registration allows organizers to better plan. Then catch the Salukis in gridiron action against Missouri State at 4 p.m. Purchase tickets online with the promo code "family."
Sunday, Oct. 1
Everyone is invited to the Saluki Family Association Brunch at 10:30 a.m. at the Alumni Plaza behind Woody Hall. Enjoy a meal and a chance to visit with other Saluki families before heading home. Pre-registration is required.
The Family Weekend schedule continues to evolve. Find additional information, including the complete schedule of events and registration details, at salukifamily.siu.edu/family-weekend/events-schedule.php.