Chancellor Austin Lane with several faculty and staff from throughout campus who are participating in the Leading, Empowering, Advocating and Developing cohort. The initiative identifies, engages and mentors a select group of faculty and staff interested in learning more about higher education leadership and the complexities of operating a public university in today's world. (Photo by Russell Bailey)
August 31, 2023
Talented faculty, staff chosen for university's L.E.A.D 2023 cohort
CARBONDALE, Ill. — Sixteen talented faculty and staff from throughout campus are participating in the 2023 cohort of the L.E.A.D. SIU Carbondale Initiative.
L.E.A.D. stands for Leading, Empowering, Advocating and Developing talent for the university. The initiative identifies, engages and mentors a select group of faculty and staff interested in learning more about higher education leadership and the complexities of operating a public university in today's world. This is the initiative's second cohort; the first was announced in fall 2021. The 2023-24 cohort, Chancellor Austin A. Lane and members of the cabinet met for a reception and luncheon Aug. 28 in the Chancellor's Faculty-Staff Lounge at Old Main.
Lane said the L.E.A.D. initiative fits well with the Imagine 2030 strategic plan and supports its five pillars: student success and engagement; diversity, equity and inclusion; branding and partnerships; research and innovation, and sustainability.
"These Salukis come from several departments and have varied interests, but they all imagine a better world and their part in it," he said. "We are excited to provide this professional development opportunity to them. L.E.A.D. will help us retain a strong, effective workforce and nurture talent and leadership in our own backyard."
The cohort will meet monthly with Lane for roundtable discussions on higher education topics impacting SIU Carbondale. These meetings may be virtual or in-person over the lunch hour. There will be required reading assignments and the group will be invited to attend one professional development conference with Lane during the year.
Topics during the monthly meetings could include such areas as:
Budgeting.
Diversity, equity and inclusion.
Organizational structures.
Career ladders.
Governance and the Illinois Board of Higher Education.
Fundraising and development.
Marketing and branding.
Athletics. 
Institutional assessment and research (Power BI dashboards).
The 2023-24 L.E.A.D. cohort includes: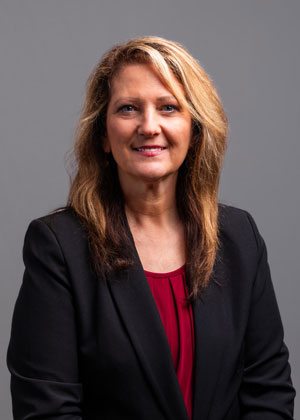 Sandra Collins, professor and program director, health care management undergraduate program and health administration and health informatics graduate programs. Collins has been with SIU Carbondale since 2002 when she began as an adjunct instructor in the College of Business and Administration. She has been with the health care management program since 2003, starting as a visiting instructor. Collins became a full professor in 2017. She earned her bachelor's and master's degrees from SIU in 2001 and 2003, respectively, and Doctor of Philosophy in Education, Workforce Education and Development, in 2010. 
Collins "meticulously restructured the curriculum" in her program to ensure graduates earn a degree valued within the health care field and holds students to high standards, said Richard McKinnies, associate director and professor in the School of Health Sciences. She has also been instrumental in the collaboration of many research groups within the College of Health and Human Sciences and the university. "She is a great educator to her students, mentor to junior faculty, and has been a key component in program and school growth."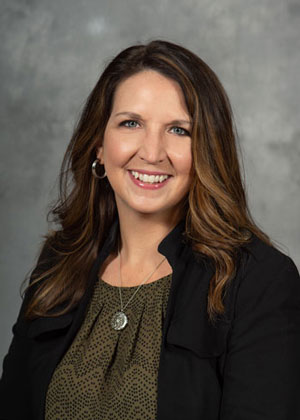 Rachel Frazier, director, registrar's office. Frazier has been with SIU since 2009, when she began in continuing education. From 2010 to 2015, she was a program adviser with transfer student services. Starting in 2015, Frazier was assistant director for academic services in the registrar's office before becoming interim director in 2022. She was named director in January 2023. 
Wendell Williams, associate vice chancellor of enrollment management, notes Frazier is an "effective and well-organized manager." Frazier "has done a phenomenal job in helping the office and area develop and refine processes. Rachel is a real team player and can see the big picture." 
Frazier is a two-degree SIU Carbondale alumna and is working toward a doctorate in educational administration with a concentration in higher education from SIU. She earned a master's degree in workforce education and development in 2013 and a bachelor's degree in mortuary science and funeral service in 2009.
Carol Greenlee, associate director, Paul Simon Public Policy Institute. Greenlee started with SIU as a graduate assistant with the SIU Foundation in 2008 and later for the Paul Simon Institute. She went on to work for the Illinois Student Assistance Commission before joining SIU and the Paul Simon Institute in a full-time capacity 2012; first as project coordinator and then as assistant director. She joined the SIU Foundation as corporate secretary in 2017 before returning to the Paul Simon Institute in June 2022 as associate director.  
She is a two-degree SIU Carbondale graduate with a bachelor's degree in finance in 2008 and a master's degree in higher education, college student personnel in 2010. She was recently named a 2023 Edgar Fellow. Greenlee "brings a wealth of experience to the program, said Matt Baughman, chief of staff for the Office of the Chancellor.  "Carol is an asset to SIU Carbondale and the region. She has earned a reputation as a collaborator who puts students first and effectively fulfills the university's mission."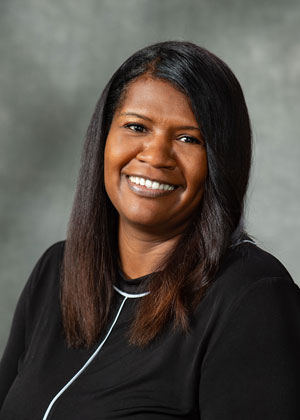 Renada Greer, executive director, Student Multicultural Resource Center and director, Trio programs. Greer has been with SIU for 18 years. She has been in her present position since 2022 and served as Trio programs director since 2008. Paul Frazier, vice chancellor for anti-racism, diversity, equity, and inclusion, recently noted Greer "is an experienced leader who will assist us in developing a strategic plan for engaging students, staff and faculty as well as the community through an inclusive lens."  
Greer earned the 2020 A/P Staff Excellence Award. She started as a field representative with Student Support Services. She has directed the Saluki Summer Bridge Program since 2013 and was assistant dean of students from 2019-2022. A three-degree alumna, Greer earned her bachelor's degree in business administration and finance in 2000, a master's degree in workforce education and development in 2005, and a doctorate in educational administration in higher education in 2016.  
Quiana Jackson, chief academic adviser, College of Liberal Arts. Jackson has been with SIU since 2013 and a chief academic adviser since July 2017. She worked as an academic adviser in the then-College of Applied Sciences and Arts and chief academic adviser in the then-College of Education and Human Services before coming over to COLA. Jackson is "an extraordinary asset to the university" and a "trusted adviser to me when I need to make a decision on programmatic changes in the college," said Benjamin Bricker, associate dean, and an associate professor of political science. He added that Jackson has a "strong understanding of the options our students need to thrive — and graduate on time" and to stay on track to graduate. She is a "trusted voice" within the college and is a member of the college's new retention committee.  
Jackson is a two-degree alumna of SIU with a master's degree in education, workforce education and development in 2007 and a bachelor's degree in management in 2003.   
Elaine Jurkowski, graduate program director, social work; program director, gerontology programs, School of Human Sciences, and professor, School of Social Work. Jurkowski has been with SIU since 1998, beginning as an assistant professor. She has served as interim director of the School of Social Work and was a 2016 Provost Assessment Fellow and 2018 Provost Faculty Fellow. Jurkowski has cross appointments with the School of Medicine's Family Practice Residency Program and SIU's Health Education program. Yueh-Ting Lee, past SIU Faculty Senate president, notes Jurkowski has published nine books, numerous book chapters and referred journal articles. She serves on the Faculty Senate, including 2 1/2  years on its executive council. The L.E.A.D. program will help Jurkowski "to further develop her leadership skills so that she can become an even better academic leader," Lee said.  
Jurkowski earned a doctorate in public health from the University of Illinois Chicago in 1997 and holds a Master of Social Work from the University of Manitoba, specializing in policy and administration. She earned her MBA from SIU in May 2023.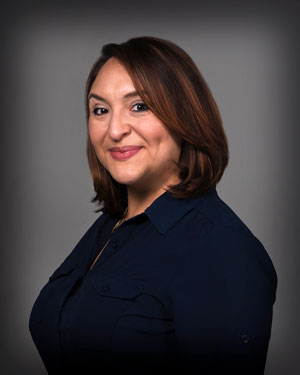 Rita Medina, coordinator for recruitment and retention, Exploratory Student Advisement. Medina has been with SIU since 2014. She moved to her present position earlier from being an academic adviser in the College of Engineering, Computing, Technology, and Mathematics since 2021. While at SIU, Medina has also worked in admissions, as a recruitment and retention coordinator, and assistant director of residence education. Medina has served the campus at various stages of leadership and notes she "ready for my next big challenge here at SIU, delving into some of the most complex topics that administrators tackle daily in higher education."   
Laura Morgan, the chief academic adviser in ECTM, noted Medina's "wealth of experience" in student engagement, recruitment and retention. "She is a creative and strategic thinker, always looking for new ways to address complex challenges and bring people together to make positive change."  
Medina earned a bachelor's degree in theater from Ripon College and an MBA in management from Centenary College.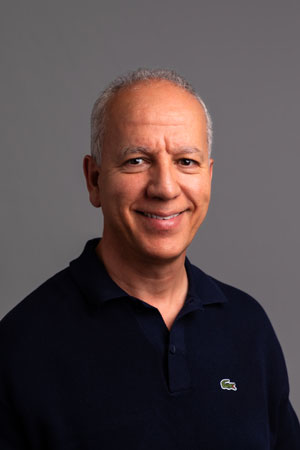 Khalid Meksem, professor, genetics, and genome biotechnology, College of Agricultural, Life, and Physical Sciences. Meksem joined SIU's agronomy faculty in 2000; from 1996 to 2000, he engaged in a 100% research postdoctoral fellowship at SIU. Meksem has more than 100 peer-reviewed articles published in journals including Nature, Plants, and Crop Science. He holds five patents and has more than $20 million in external funding over his career. Meksem was also the SIU System's 2021 Inventor of the Year. 
Eric Brevik, dean of CALPS, notes Meksem's interest in moving to the administrative side of the university in the future and desire to learn more. Meksem is "intelligent and highly motivated and would be able to get a lot from this program," Brevik said.
Meksem earned a doctorate in plant biochemistry and genetics in 1995 from the University of Cologne at the Max-Planck-Institute for Plant Breeding and Genetics in Cologne, Germany, and master's degree in plant molecular and cellular biology, plant biotechnology from the University of Paris XI in Orsay, France.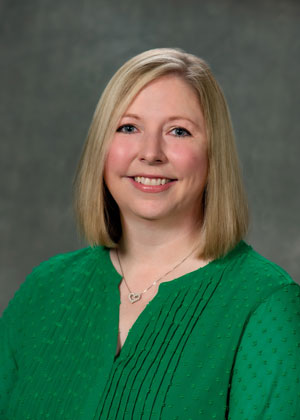 Dr. Amanda Mulch, assistant dean, student affairs, SIU School of Medicine-Carbondale. Mulch has been in her present position since 2020 and has been a clinical assistant professor with the SIU School of Medicine since 2013. Mulch has also worked in the private sector of health care in the region as an obstetrician-gynecologist since 2007. 
Haneme Idrizi, associate dean for student affairs and admissions and associate professor of clinical pediatrics said Mulch is dedicated to her students' "professional development through steadfast mentoring and career advising." Mulch's "knowledge, work ethic, and dedication to academic medicine make her an outstanding candidate" for the L.E.A.D. program, Idrizi said. 
Mulch earned her bachelor's degree in microbiology from SIU in 1999 and her Doctor of Medicine from the SIU School of Medicine in 2003. She completed her residency at the University of Tennessee College of Medicine in 2007.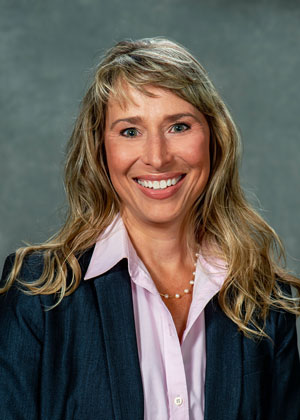 Dawn Null, associate professor, human nutrition and dietetics. Null has been with SIU since 2001 and started as an assistant professor in the School of Human Sciences in 2017. Null has held positions at SIU as an instructor and dietetic internship director in the Department of Animal Science, Food and Nutrition, and as an adjunct assistant professor in the Department of Public Health and Recreation. She also held positions as a registered dietitian for University Housing and as a wellness coordinator with Student Health Services.   
Juliane Wallace, interim associate provost for academic administration, notes Null has published 17 peer-reviewed articles, secured more than $300,000 in external grant funding, and presented research at more than 20 national and international conferences. Null "epitomizes the faculty member that we need to foster for the future of SIU," Wallace said, adding that Null has also been involved in leading the undergraduate and graduate dietetics programs through reaccreditation.   
Null is a three-degree alumna from SIU with a bachelor's degree in 1992, master's degree in 1995 and doctorate in 2012.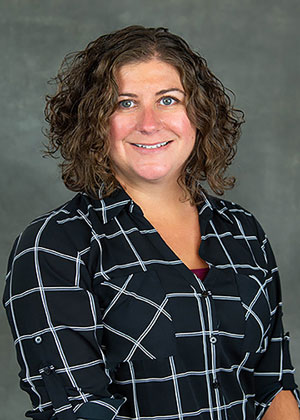 Breanne Pleggenkuhle, associate professor and program coordinator, criminology and criminal justice, School of Justice and Public Safety. Pleggenkuhle has been with SIU since 2012 and became an associate professor in 2018. She has been a supervisor for an undergraduate thesis in the McNair Scholars Program and taught a Saluki Success course for the past three years, along with serving on doctoral and thesis committees. 
Matthew Giblin, professor and School of Justice and Public Safety director, notes Pleggenkuhle is "clearly establishing herself as one of the field's foremost experts on prisoner re-entry." In the past three years, Pleggenkuhle and her colleagues have received more than $300,000 in state-level funding to conduct process and outcome evaluations of a criminal justice re-entry initiative, Giblin notes. While her classes are rigorous and challenging, Pleggenkuhle "is one of the program's most popular instructors" and critical to the success of the unit's growing online program.   
Pleggenkuhle earned a bachelor's degree in community sociology, psychology from Wartburg College in 2006 and her master's degree and doctorate in criminology and criminal justice from the University of Missouri-St. Louis in 2008 and 2012, respectively.
Taylor Presley, associate director, SIU Extended Campus. Presley has been with SIU since 2015, beginning as a marketing specialist and then a program director in marketing and partnerships in 2019 before moving into her current position in 2023 as associate director of SIU's Extended Campus. Presley is part of the department's executive team that focuses on the recruitment, student support, marketing, and communication initiatives to grow enrollment and expand SIU's distance education offerings.  
Susan Wegmann, extended campus executive director, notes Presley has held a variety of leadership positions and has expanded her focus to teaching and learning in the off-site and online environment. Presley is the "kind of leader who has an enormous capacity for learning, as well as the tenacity to follow through with any task I have assigned. She represents the leaders of tomorrow that we need to support and keep right here at SIU."  
Presley earned her master's degree in professional media and media management from SIU in 2014 and is pursuing her doctorate in education administration at SIU. She earned her bachelor's degree in organizational communications from Kaplan University in 2011.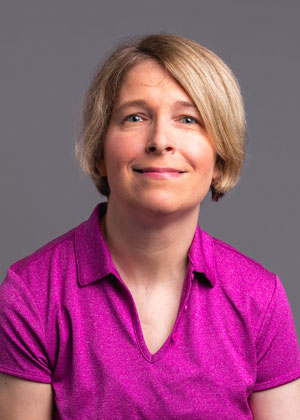 Abby Razer, information technology technical associate, Center for Teaching Excellence. She began with SIU in 2009 in the Office of Information Technology and led the SalukiTech Solution Center. Razer recently moved to the Center for Teaching Excellence. Razer said she is interested in "growing my leadership skills and looking forward" with SIU. 
Olinda Hubbs, technology services interim director and client relations and communications associate director with Information Technology, noted that Razer brings experience that complements the L.E.A.D. program, including interest and efforts around diversity, equity and inclusion; knowledge of marketing and media, and an understanding of technology- and data-centric topics. 
Razer is a two-degree SIU alumna. She earned a doctorate in learning systems design and technology in 2016 and a master's degree in animal science in 2011. She earned her bachelor's degree in biology from Augustana College in 2007.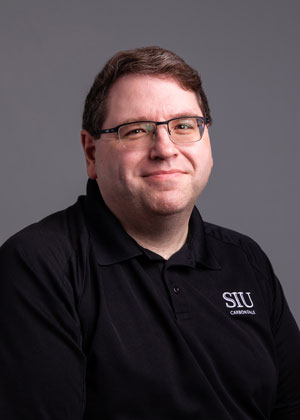 Terry Richardson, office administrator, College of Engineering, Computing, Technology, and Math. Richardson has been with SIU since 2011, when he began as an office support associate in the Department of Animal Science, Food and Nutrition. He moved to his present position in 2019. Richardson served on the Civil Service Council until May 2023, including time as secretary and as president of the SIU Association of Civil Service Employees.   
Dean Xiaoqing "Frank" Liu said Richardson's work has included streamlining and improving the college's grant-tracking process and providing accounting and other expertise for faculty on their research projects. Richardson administers two graduate programs, works with prospective and current students throughout their academic career, and is responsible for the planning and support of college-level events. Richardson's "history of quality work, valuable skill set, character, and clear passion for the success of SIU" makes him an excellent candidate for the L.E.A.D. initiative, Liu said. Richardson has "shown a definite passion in working with faculty, staff, and especially students throughout his career at SIU."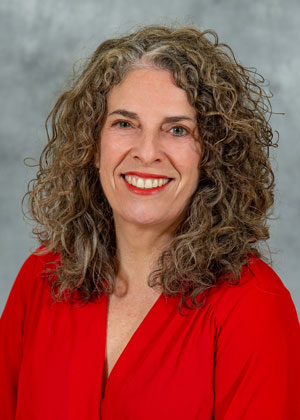 Jennifer Smith, associate dean for research, budget and personnel and professor of Spanish in the College of Liberal Arts' School of Languages and Linguistics. Smith has been with SIU since 2006 and became a professor in 2022 and associate dean earlier this year. Smith has previously served as chair of the Department of Languages, Cultures and International Trade and director of graduate studies for Spanish. She is co-creator and director of the Study Abroad Program in Alcalá de Henares, Spain. Smith has published four books along with numerous articles and book chapters. Dean Joddy Murray said Smith is "perfectly suited to benefit from L.E.A.D. and the professional development it will provide."  
Smith earned her doctorate and master's degree in Hispanic literature from Indiana University in 2005 and 1999, respectively, and her bachelor's degree in comparative literature and Spanish from California State University Long Beach in 1993.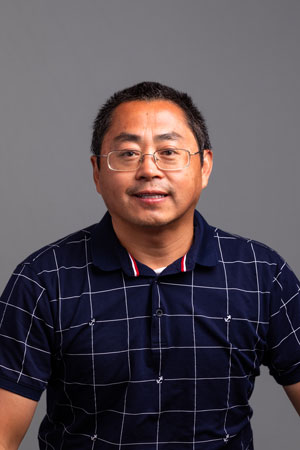 Ning Weng, professor, School of Electrical, Computer, and Biomedical Engineering. Weng has been with SIU since 2005 and became a professor in 2019. His research and creative interests involve network and system security, machine learning for network security and network systems. The results of Weng's work have been published in 60 peer-reviewed conferences, book chapters and journal papers. 
Weng "is an accomplished researcher and excellent educator. This leadership training program will serve him well, and I strongly believe his participation will benefit SIU," Spyros Tragoudas, professor and director in the School of Electrical, Computer and Biomedical Engineering, said. 
Weng received his master's degree from the University of Central Florida in 2000 and doctorate from the University of Massachusetts, Amherst in 2005, all in electrical and computer engineering. He received his bachelor's degree in electrical engineering from Huazhong University of Science and Technology in Wuhan, China, in 1996.