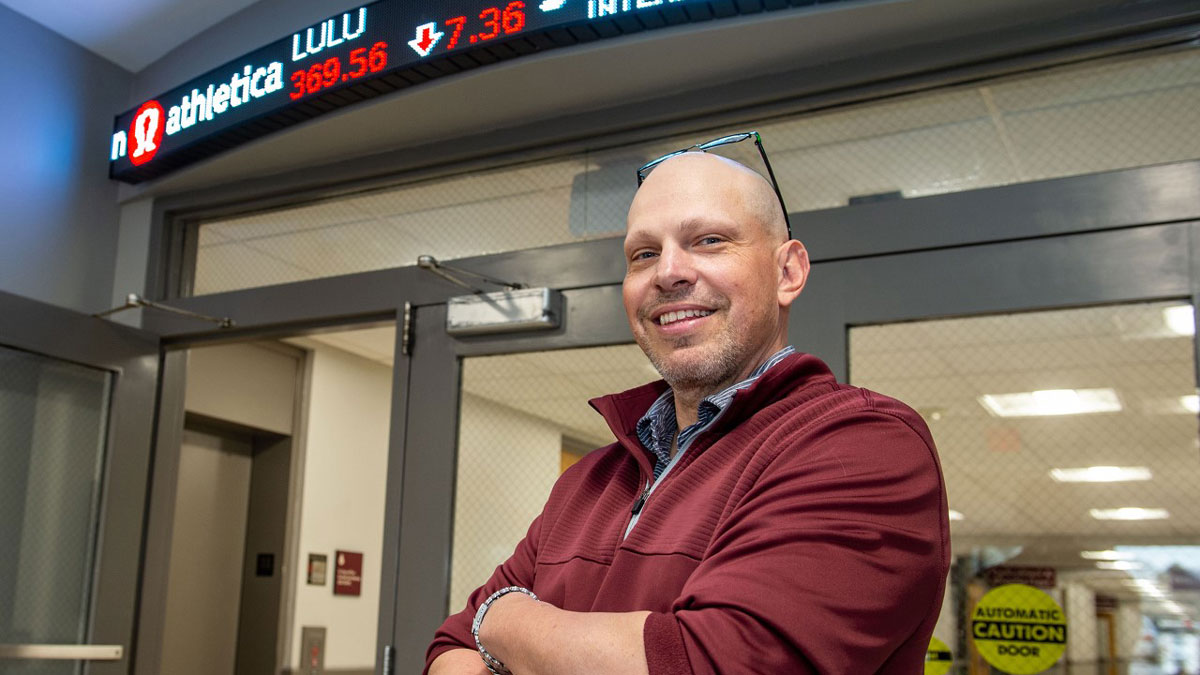 August 30, 2023
SIU earns coveted CFA Institute recognition, offers added value for finance students
CARBONDALE, Ill. — Southern Illinois University Carbondale's Bachelor of Science in Finance program is one of just eight institutions of higher education in Illinois and 270 in the country to be designated a University Affiliation Program (UAP) by the prestigious CFA Institute (Chartered Financial Analyst). That gives SIU students access to extra training opportunities and significantly reduces our students' cost of taking the CFA exams and pursuing the CFA charter, a highly recognized credential in the investment industry worldwide, SIU officials said.
"The CFA charter is globally recognized and has a lot of value in the finance profession," said Ty Perry, CFA and clinical assistant professor of finance. "It's similar to a graduate degree."
To earn the affiliation, SIU's finance program curriculum must be closely tied to the professional practice, investment management and professional development programs that prepare students for the chartered financial analyst exams. Candidates earn CFA charters after passing all three exams and completing specific work requirements, Perry said.
Cutting costs, delivering extra
SIU's finance program is allotted six scholarship programs each academic year because of its UAP designation, reducing the cost of CFA program enrollment and exam registration for students from more than $1,000 to just $350, which is then reimbursed to a potential 100% by the finance program through generous donations by its alumni.
The affiliation also gives SIU students access to the CFA investment management curriculum, which incorporates all elements of finance and ethics training in the financial industry, a crucial aspect for the profession.
Perry incorporates a significant amount of the curriculum into his finance classes. Typically, candidates must devote at least 300 hours to self-study to pass the Level I exam, he noted. In recent years, several SIU students have passed the Level I exam. With overall pass rates averaging less than 40%, this is a noteworthy accomplishment that speaks well of SIU students, he said.
"It gives a significant career boost, a real competitive advantage, to have passed the Level One test when applying for jobs," Perry said.
Perry said SIU welcomes finance students from the College of Business and Analytics to apply for the UAP CFA scholarships and exams, connecting them with the global association of more than 150,000 investment professionals.
Learn more about SIU's UAP affiliation by contacting Perry at timothy.perry@business.siu.edu.