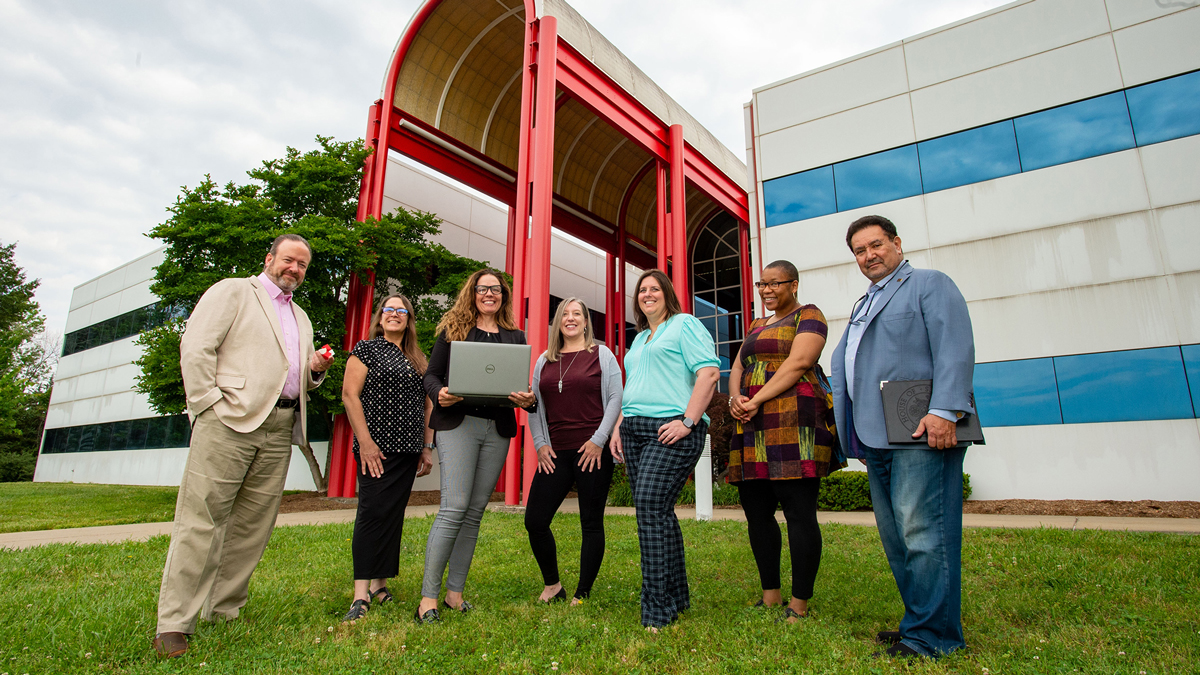 New staff members who welcome opportunities to help community members and businesses include, from left: Michael Jessup, small business adviser; Brenda Henderson, center director for SIU APEX; Melissa Ray Roach, director of SBDC; Amy Dion, small business specialist/marketing and marketing research; Vanessa Sneed, Research Park associate director and director of business innovation and research; Yemisi Anderson, small business adviser, and Charlie Serrano, director of Incubator Programs. (Photo by Russell Bailey)
June 01, 2023
SIU's economic development leaders foster entrepreneurship, business growth
CARBONDALE, Ill. — For decades, Southern Illinois University Carbondale's Office of Innovation and Economic Development has provided help to area businesses in countless ways. Several new leaders have joined the team, bringing decades of experience and expertise.
"We are very pleased to welcome these new staff members to our team. Each of them brings up-to-date, real-world experience as business owners to serve our clients, tenants and stakeholders," said Lynn Andersen Lindberg, executive director of the Office of Economic and Regional Development and the SIU Research Park. "Their knowledge of business operations runs the gamut from catering, event venue management and hospitality management to family farming, international business and everything in between. Whether you're representing an emerging business, a micro-business or an expanding venture, their business planning, financial analysis and marketing expertise will be invaluable resources for your business."
The new staff members include:
Vanessa Sneed, Research Park associate director and director of business innovation and research.
Melissa Ray Roach, director of the Illinois Small Business Development Center (SBDC).
Charlie Serrano, director of incubator programs.
Brenda Henderson, director of the APEX Accelerator (formerly SIU's Illinois Procurement Technical Assistance Center).
Amy Dion, small business specialist/marketing and marketing research.
Henderson and Dion work under the auspices of the SBDC. In addition, Michael Jessup and Yemisi Anderson have joined the team as business advisers for the Illinois SBDC.
Ray Roach's clients to benefit from two decades of experience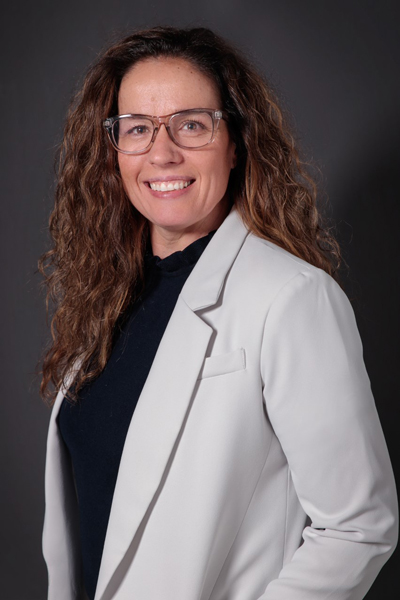 Ray Roach brings more than 20 years' experience as a business development professional to her new position, beginning in the 1990s in television advertising. She's also served as general manager for The Upside Downtown and director of development for Garden Grove Event Center. More recently, she became a partner in Castle Ridge in Centralia and was involved in the planning, development and daily operations of the facility's Stonewater Restaurant, III Rooftop Bar and Bistro, and The Great Hall and Conference Center. No longer involved in the daily operations of the facility, she will share with clients at SIU all of the expertise and experience acquired through her work in developing, sustaining and growing businesses. She said she enjoys helping businesses and entrepreneurs and sharing what she has learned.
"The Illinois SBDC at SIU has a long history of helping small- and medium-sized businesses throughout the region, and we have a great team of people here," Ray Roach said. "I am thrilled to take on this new role as SBDC director and excited to work with business owners to help them reach their full potential. U.S. Small Business Administration research shows that small businesses are the lifeblood of the American economy as they create two-thirds of the net new jobs and drive innovation and competitiveness in the United States. It's important to our region that these businesses are supported and successful."
Ray Roach is an alumna of SIU, earning her bachelor's degree in business management. She said she loves the creative and human elements of business and her "fuel for life comes from collaborating."
"My focus this year is meeting people where they are," Ray Roach said. "That means getting out into the community and meeting people where they are in their journeys as entrepreneurs. For me, it's about understanding what they need and how we can help. The SBDC's mission to support and empower entrepreneurs aligns perfectly with my passion for helping people succeed, and I'm eager to make a positive impact on the region."
The SBDC provides confidential, individualized business advisement services, training opportunities and resources to small businesses throughout Southern Illinois at no cost. Businesses from Jackson, Williamson, Jefferson, Franklin, Perry and Randolph counties can obtain help with business planning, marketing, financial analysis, management, sales and commercializing innovative ideas.
Helping businesses survive and thrive during COVID
During the pandemic, SIU's economic development and innovation staff worked countless extra hours to help area businesses find ways to retool, rethink, survive and even profit. They said not one business owner was turned away, and they were able to provide details to all about the new state relief programs. For example, one business owner spoke only Chinese, but the staff worked with SIU's Center for English as a Second Language to secure a translator.
In the last five years alone, the SBDC has helped businesses create 629 new jobs while retaining 650 more. They also helped 113 new businesses launch, generating millions of dollars of investment into the region. About 1,750 clients were assisted, and nearly one-fourth of them were minorities. And more than 175 special training events were held.
Sneed offers research, business experience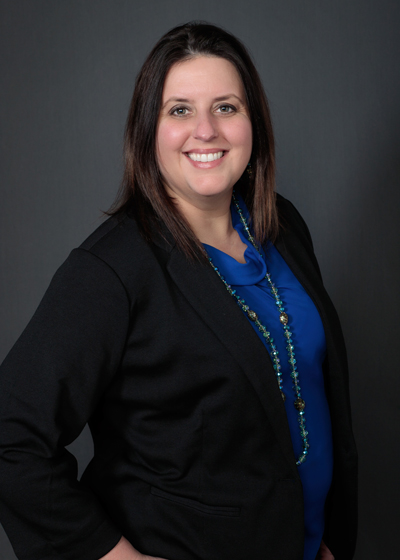 Sneed's connection to SIU goes back to 2006 as she served in a number of roles and is currently working on her doctorate in education at the university. Sneed completed her bachelor's and master's degrees in speech communication from Eastern Illinois University, where she also launched her career. She came to SIU as a conference coordinator for continuing education, and in 2012, became a research project specialist in Research-Enriched Academic Challenge (REACH). During her time with the university, Sneed has also served as a researcher for the Paul Simon Public Policy Institute, director of University Events and Protocol for the Office of the Chancellor and director of donor relations for the SIU Foundation. Her family operates a large grain farm in the Rend Lake area.
"Throughout my career, I've worked to bring people and communities with similar interests together," Sneed said. "I hope to utilize this experience to grow businesses and innovation in the region."
Serrano provides decades of regional and international planning experience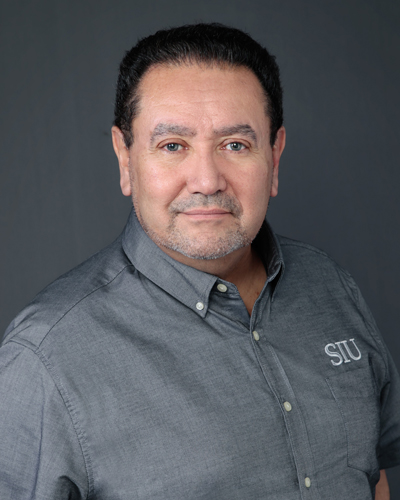 Serrano has worked in community development and policy for about 30 years in Central and Southern Illinois and the St. Louis metro area. He obtained his master's degree in public policy and urban planning at the University of Illinois Chicago and holds a bachelor's degree in theology-biblical languages from Andrews University. He also has worked extensively to establish business relations in Puerto Rico and various Latin American countries, including Mexico, Colombia, Venezuela, Dominican Republic and Cuba.
His experience includes manager director of Atlantis Planning and management in Puerto Rico, director of strategic planning and development for the Teachers Academy for Mathematics and Science in Chicago, associate/fellow for the Housing and Urban Development Fellows Program at the University of Illinois' Center for Urban Economic Development, public policy adviser for the Chicago City Council and a variety of other positions with business development groups and community development projects.
"The Office of Innovation and Economic Development plays a key role in providing services, facilitating research and assisting local economic development," Serrano said. "The development of small businesses is a cornerstone to maintaining economic growth. It is vital to increasing individual participation and entrepreneurship in the economic sector and establishing sustainable jobs with living wages.
"Our goal is to design a space where individuals can present ideas, inventions, products and services, and here, they will find support, guidance and training to develop the skills and expertise to initiate, grow and establish their businesses. The Incubator at SIU is the place where ideas come to fruition as operational businesses, which in turn contribute to the local and regional economy, and we want to let everyone know that and encourage people to take advantage of our services."
Henderson helping businesses secure government contracts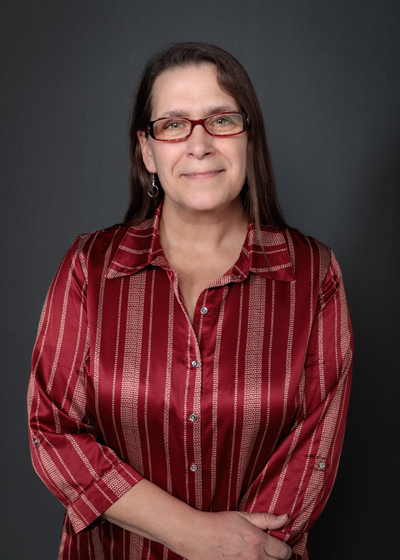 Henderson, an SIU alumna with a bachelor's degree in accounting, is the new director of the Illinois APEX Accelerator at SIU, formerly the Procurement Technical Assistance Center (PTAC). She has lived in the region for more three decades and said she is dedicated to the region's economic vitality and passionate about helping businesses.
She brings to the position over 30 years of experience in the business world, assisting businesses in promoting themselves, managing a national manufacturing company and fulfilling government contracts. She is a co-founder of Beautiful Displays, serving more than 20 years as the company's chief financial officer, and now operates one newer business with her husband as well as another of her own.
Henderson has recently worked as a community navigator, helping businesses with COVID relief funding and the complex government forms associated with those programs. She said that has given her a solid foundation to provide professional guidance to businesses seeking contracts with government agencies.
"My goal is to create a network, a working net that connects Southern Illinois businesses with awarding agencies, from local to federal levels, and provide the resources to help them succeed," Henderson said. I also want to establish relationships with every entity that relies on small businesses to fulfill their goals."
Henderson notes that while the name of her unit has changed and moved under the management of the Department of Defense's Office of Small Business Programs (OSBP), the mission remains the same while the priority and goals are increasing. APEX provides one-on-one counseling, technical information, marketing assistance and training. Part of a larger initiative with the State of Illinois, it is funded in part through a cooperative agreement with the Department of Defense. Program support is made possible by the Illinois Department of Commerce and Economic Opportunity.
Dion offers creative marketing assistance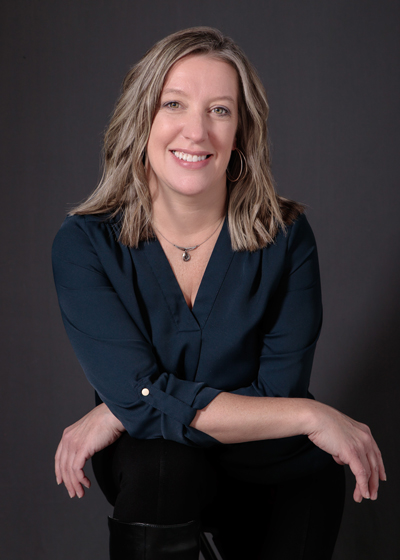 Dion brings more than 20 years of experience as a creative marketer to her position, working with national and private organizations to elicit brand loyalty through digital marketing, data analytics, traditional and social media, public relations and more. A double alumna of SIU, Dion holds a bachelor's degree in photography and an MBA. Most recently, she was the brand manager for the Neighborhood Co-op in Carbondale. She noted that for the last five years, she has worked with many small businesses and non-profit organizations from throughout Southern Illinois and as a member of the Carbondale Tourism board of directors, she is an advocate for building strong relationships within the region's community to create opportunities for tourism and small businesses to work together to help grow local economies.
"The marketing landscape is constantly evolving, especially in the digital realm," Dion said. "Small business owners may find it challenging to keep up with the latest marketing trends, technology and platforms. As a result, they may struggle to adapt their marketing strategies to effectively reach and engage their target audience. Knowing the challenges posed by their limited resources, my goal is to create flexible solutions that cater to their specific needs to help ensure that the business is targeting the right customers in the right way, allocating resources effectively and measuring success to stay on target. Marketing a product or service is an essential aspect of any business as it helps build awareness, trust and loyalty among customers and ultimately drives its growth and revenue."
Learn more
Discover what SIU's Office of Innovation and Economic Development and its staff can do to help businesses throughout the region and about the numerous services and programs offered, visit the website, email lindberg@siu.edu or call 618-536-4451.