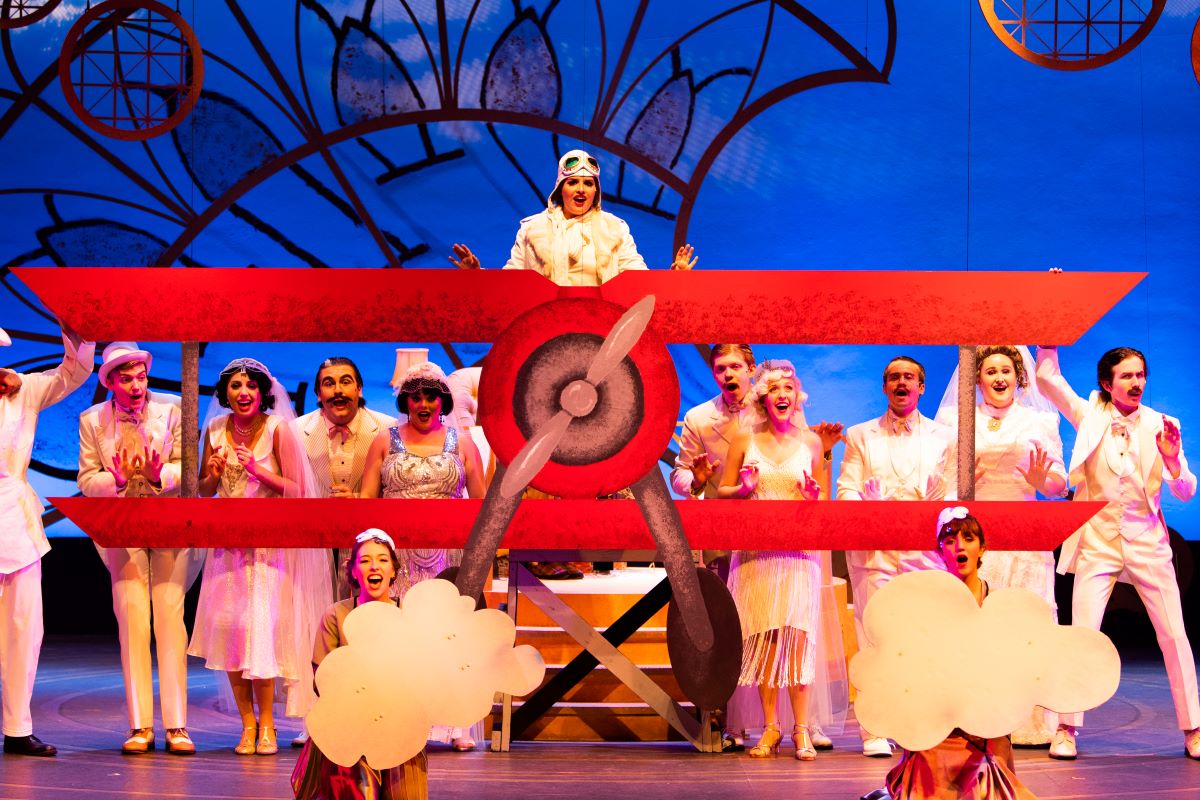 The McLeod Summer Playhouse returns to SIU Carbondale in 2023 with a variety of performances. Previous productions include (above) "The Drowsy Chaperone" in 2019 and (below) 2022's "Grease," an All Southern High School Theater Project with Artspace 304. "Singing with the Stars," a fundraising event, is June 2 in McLeod Theater. (Photos provided)
May 17, 2023
'Singing with the Stars' kicks off SIU's McLeod Summer Playhouse 2023 season
CARBONDALE, Ill. — The long-celebrated McLeod Summer Playhouse (MSP) will gear up for the 2023 season at Southern Illinois University Carbondale early next month with performances from some of the region's finest amateur singers and dancers.
"Singing with the Stars" returns to SIU's McLeod Theater stage at 7 p.m. Friday, June 2. The rollicking show serves as a fundraiser for three productions during the MSP season — "The Bridges of Madison County," "Corduroy" and "Footloose" over the next three months.  The first two productions feature the combined talents of professional and student actors. "Footloose" will highlight area high school students who are part of the All-Southern Illinois High School Theater Project, under co-production with Carbondale's Art Space 304.
---
Media availability
H.D. Motyl, associate professor and director, School of Theater and Dance, and Joan Sherwood, president of Friends of McLeod Summer Playhouse, are available for interviews about the upcoming 2023 season of McLeod Summer Playhouse. Motyl can be reached at hdmotyl@siu.edu or 618-453-7583, and Sherwood is available at wjsherwood6@gmail.com.
---
The theatrical performance schedule is:
"The Bridges of Madison County," 7:30 p.m. June 22-24 and 2 p.m. June 25, McLeod Theater.
"Corduroy," 10 a.m. July 12-15 and 2 p.m. July 16, Christian H. Moe Laboratory Theater.
"Footloose," 7:30 p.m. Aug. 3-5 and 2 p.m. Aug. 6, McLeod Theater.
For more information about the performances, visit the MSP website.  Beer and wine from the university's Fermentation Science Institute will be served at cash only bars in the lobby before performances and during intermissions, with the exception of Corduroy, when no alcohol will be served.
First singing competition since 2019
A primary fundraiser for MSP, "Singing with the Stars" returns to a traditional format for the first time in four years on June 2. Festivities start at 6:30 p.m. in the lobby area outside of McLeod Theater, located in the Communications Building on campus. Tickets are $50 apiece and include hors d'oeuvres and desserts and an open beer and wine bar. 
Varied list of performers and judges
On June 2, audience members can settle back and enjoy the talents of local amateurs vying for MSP Entertainer of the Year, and help choose the winner by purchasing $1 tickets, or votes. And this is an actual opportunity to vote as often as you like.
On display that night will be the talents of Marion Mayor Mike Absher; Travis Cripps, Little Egypt Pediatric Dentistry; Tom Harness, former Carterville alderman, owner Harness Digital Marketing and assistant lecturer, SIU College of Business and Analytics; Van Ikner, 2022 118th District state representative candidate; Janice Pavelonis, superintendent, Carbondale Elementary School District 95; Daniel Sherwood, physician assistant, SIH Brain and Spine Institute; Sean Sherwood, Carbondale firefighter; Dr. Morgan Torrez, obstetrics and gynecology, Shawnee Health Service, and Matt Wilson, a teaching assistant at Carbondale Community High School.
Matt Kupec, vice chancellor for development and alumni relations and CEO of the SIU Foundation, will serve as the event host. The judges are Steve Falat, general manager and market manager for River Radio; Faith Miller, emerita faculty, dental hygiene, and Neil Voss, Voss Heating and Air Conditioning, who won the competition in 2019.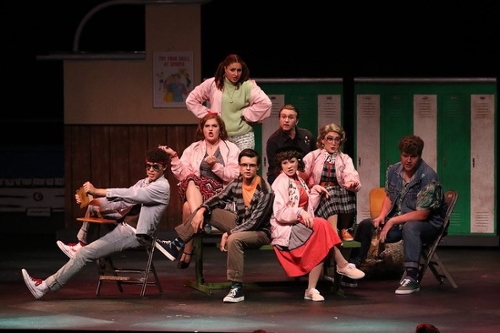 Long history
MSP, which dates back nearly 50 years, provides an integral avenue for live, professional theatrical performances close to home, said Joan Sherwood, president of the Friends of the McLeod Summer Playhouse.  
"The board really believes it's important to provide this high level of talent to the community and Southern Illinois," she said. "We are looking forward to our first full season in four years, and it promises entertainment for a variety of tastes."
Sherwood also emphasized the importance of introducing children to the theater to get them interested.
Professional summer stock theater
The mix of professional actors and students is important, said H.D. Motyl, director of the School of Theater and Dance. Freshman or sophomore Bachelor of Fine Arts students are required to take a course that essentially serves as an MSP internship, he said. Between 25 and 30 SIU students will be involved in this year's productions.
"The reason we do that is so they can understand what professional summer stock theater is; how everybody pitches in to do everything," Motyl said. Students will work on building sets, scenic design, costuming and other duties, in addition to performing on stage.
"We're trying to show students what summer stock is about," he said. "Then, the next few summers they are SIU students they go out and work summer stock somewhere else. They get an idea of what it is about and what is expected and when they go out. It gives them a really good sense of what is involved."
Collaborative effort
The School of Music is also involved as the McLeod performances will feature live music with Jackson Love, a teaching assistant and graduate master's student, serving as music director. In addition, for "The Bridges of Madison County," the leads are Susan Patrick Steinfeldt, an associate professor in the School of Theater and Dance, and David Dillard, an associate professor in voice in the School of Music.
MSP tickets available
Season and single performance tickets are available for "The Bridges of Madison County" and "Footloose." Single tickets for "Corduroy" are also available. Tickets can be purchased by phone (618-453-6000), in person at the McLeod Theater or Banterra Center box offices, or online.
McLeod Theater box office hours will be open one hour before each performance. Banterra Center ticket office hours are 9 a.m. to 4:30 p.m. Monday through Friday.
Numerous sponsorship opportunities
Sherwood and Motyl noted the generous support of sponsors, including Jo and Glenn Poshard, and for "Corduroy," Dental Care for Kids in Marion, and Joseph Hudgins Orthodontics and Little Egypt Pediatric Dentistry, both in Carbondale. Additional sponsorship opportunities are available. For more information, contact Motyl at hdmotyl@siu.edu or Sherwood at wjsherwood6@gmail.com.