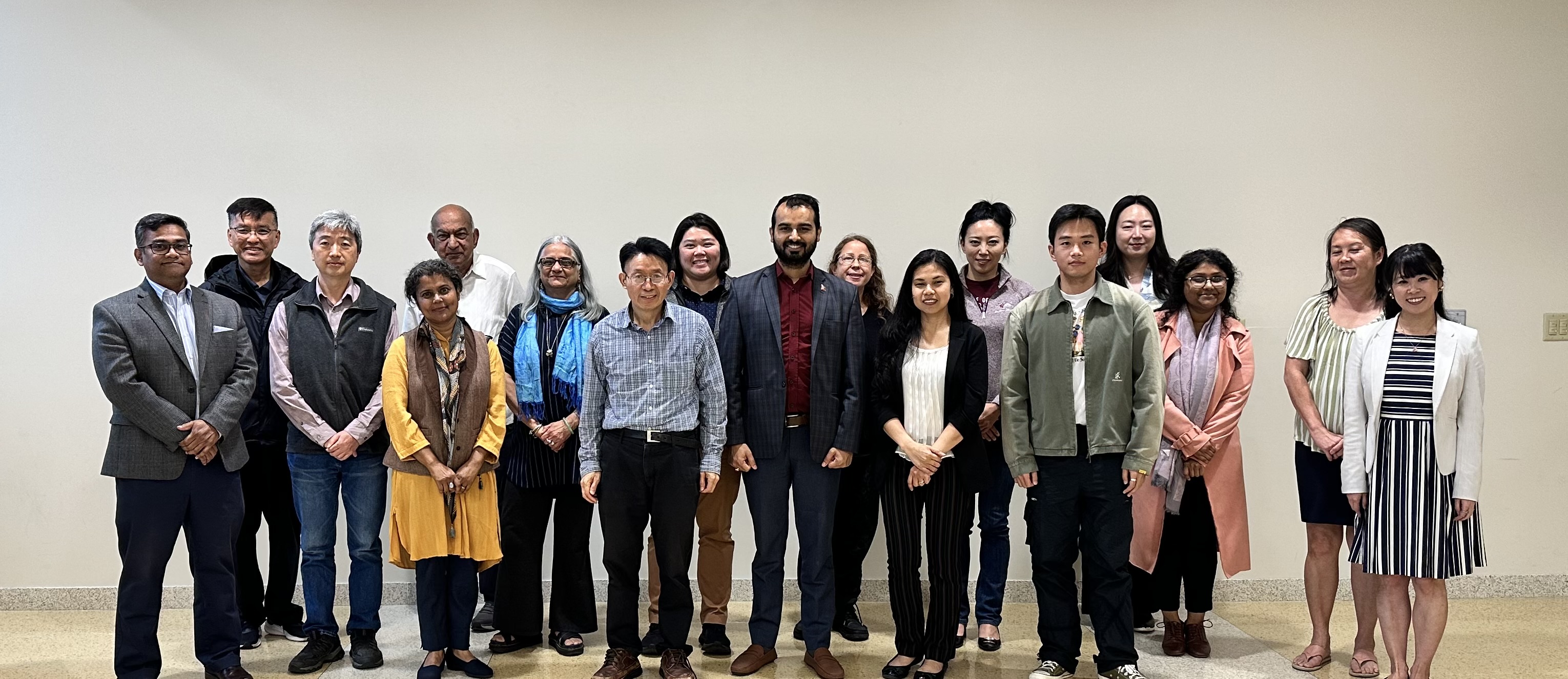 Members of the newly formed Asian Pacific Islander Faculty and Staff Council (APIFSC) constituency group met recently. (Photo provided.)
May 04, 2023
SIU's new Asian Pacific Islander Faculty and Staff Council selects officers
CARBONDALE, Ill. — SIU's Asian Pacific Islander Faculty and Staff Council (APIFSC), a new constituency group, has begun meeting, and on April 27, the group gathered and elected officers and representatives.
Chosen as the groups new officers were:
President – Yueh-Ting Lee, professor in the School of Psychological and Behavioral Sciences.
Vice president – Jyotsna Kapur, director of University Honors Program.
Secretary – Jennifer Butler, program coordinator for the College of Business and Analytics.
Treasurer – Dayagen Beam, accounting specialist for the Graduate School.
STEM representative – Farhan Chowdhury, associate professor in the School of Mechanical, Aerospace and Materials Engineering.
Non-STEM representative – Dong Han, associate professor in the School of Journalism and Advertising.
Administrative/professional staff representative – Ramesh Neupane, associate director of Study Abroad Programs.
Civil service staff representative – Kim Maier, senior business manager for the College of Liberal Arts.
Graduate student representative – Fengyi Xu, accounting student.