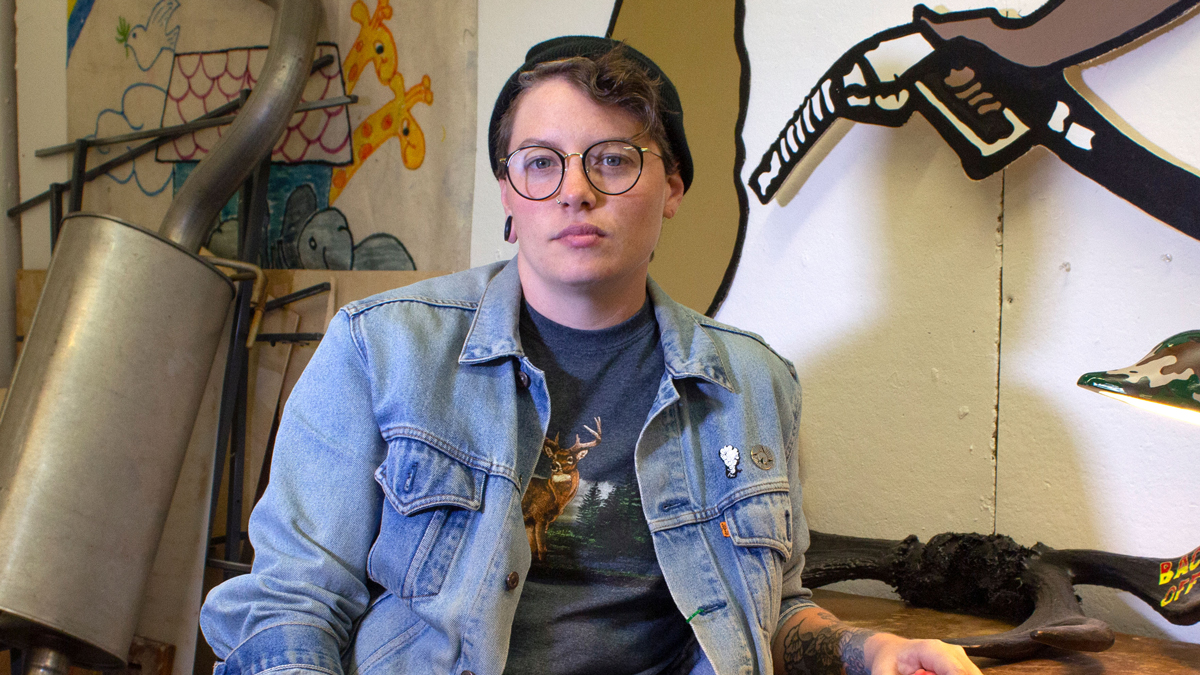 Ashley Lester will present a lecture as part of the SIU Carbondale School of Art and Design's Visiting Artist Program on March 23. (Photo by Forrest MacDonald)
March 17, 2023
SIU School of Art and Design to present visiting lecturer on March 23
CARBONDALE, Ill. — Ashley Lester, a lecturer in the visual arts program at Frostburg State University, will present a lecture at Southern Illinois University Carbondale on Thursday, March 23.
Lester's presentation is at 7 p.m. in Wham Educational Building, Room 105. Part of the School of Art and Design's Visiting Artist Program, the lecture is free and open to the public.
Lester's artwork is a "reflection of her experience and coming of age as a queer person in the rural Adirondack mountains of northern New York," Lester, also director of Frostburg State's Stephanie Ann Roper Gallery, states in her biography, noting that she "touches on issues and topics such as class, isolations, and stereotypes, while simultaneously exposing and celebrating those communities and their often cliché cultures."
She "utilizes found objects and treatment materials such as Bondo, Plasti Dip, painter's caulk, and enamel car paint to create objects that interact with each other, imagining narratives that engage with tropes of rural masculinity, while also creating possibilities for butch interventions."
Lester received her Master of Fine Arts from the University of South Florida in 2020 and her Bachelor of Fine Arts from the State University of New York at Plattsburgh in 2017.