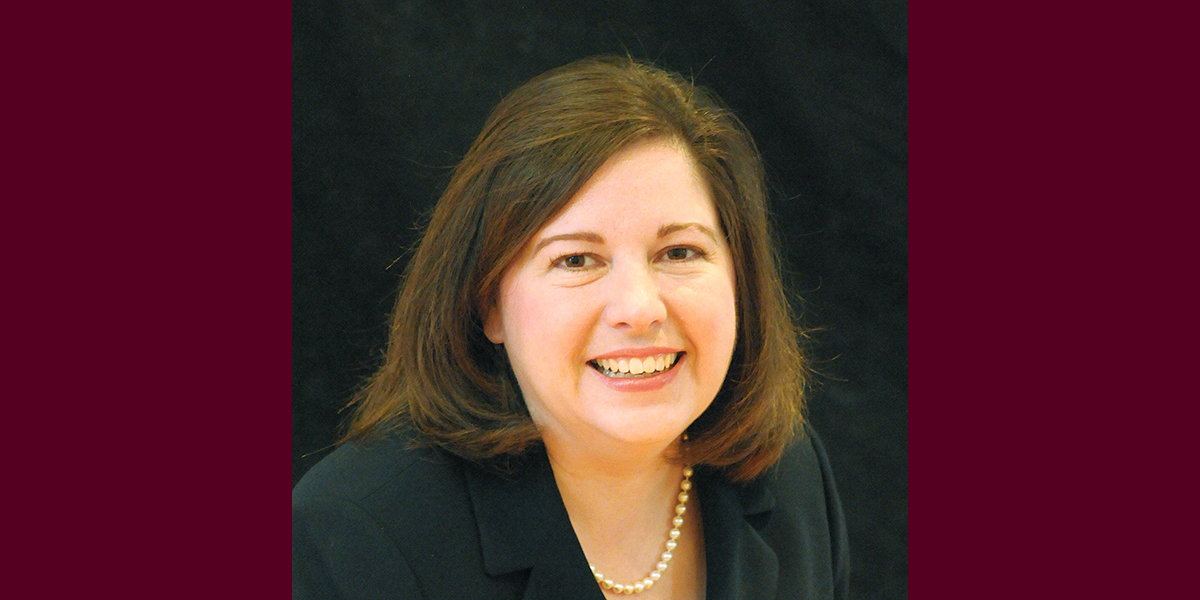 March 07, 2023
Veteran higher ed leader to serve as SIU Carbondale's next provost
CARBONDALE, Ill. — Sheryl A. Tucker, who has extensive experience in higher education leadership, will become Southern Illinois University Carbondale's next provost and vice chancellor for academic affairs, pending approval by the SIU Board of Trustees at its April 27 meeting.
In her new role, Tucker will serve as the university's chief academic officer and lead a team responsible for ensuring students' academic success. She and her team will collaborate in setting overall academic programs and priorities and allocate funds to carry these priorities forward. The provost provides leadership in student retention; faculty hiring, promotion and tenure; outreach to the community, and overall student support. In addition to the provost's office, Academic Affairs includes the colleges, Library Affairs, Exploratory Student Advisement, Extended Campus, Saluki Success, Aerospace Studies (AFROTC), Army Military Science (Army ROTC), Core Curriculum, Center for Learning Support Services, Center for Teaching Excellence, Chancellor's Scholars and University Honors.
"I am delighted to join Chancellor Lane's senior leadership team as provost and vice chancellor for academic affairs at Southern Illinois University Carbondale at this pivotal moment for the university and really all of higher education," she said. "SIU Carbondale's mission and values, and especially Chancellor Lane's focus on servant leadership, resonate with me. The SIU strategic plan, Imagine 2030, is innovative and positions the university for the future.
"I am eager to actively listen, learn and get to know my new colleagues at SIU Carbondale and to play a leading and collaborative role in ensuring student success and removing barriers that hinder research, scholarly and creative interdisciplinary activities."
Tucker comes to SIU Carbondale from Oklahoma State University, where she serves as vice provost and dean of the graduate college for the OSU System graduate campuses. She joined OSU as dean and chemistry professor in 2011 and has held several administrative positions. Before OSU, she worked for two years at the National Science Foundation as program director and visiting scientist in its Graduate Research Fellowship Program. Before NSF, Tucker served in faculty and administrative roles at the University of Missouri – Columbia for 15 years.
"Expanding access to higher education for future generations of diverse individuals is integral to my beliefs and actions," Tucker said. "Therefore, it is important to me that inclusive excellence is an SIU core value and a pillar in the new strategic plan. SIU is truly a university of opportunity.
"During my career, I have worked to ensure a more inclusive environment for students, faculty and staff, and I look forward to working in a robust shared governance environment that is a vital part of SIU's institutional fabric."
SIU chose Tucker after a national search. Chancellor Austin A. Lane thanked the search committee, chaired by Yueh-Ting Lee, and WittKieffer for their efforts as well as Marc E. Morris and Robert D. Morgan for acting in the capacity of provost while the search was underway.
"The feedback we received from Dr. Tucker's interviews in the open forum and with constituency groups was overwhelmingly positive," said Lane. "The respondents were impressed with her more than 25 years of experience in higher education, working with partners within and outside of academia. I am excited to have Dr. Tucker join the SIU family."
Tucker earned her bachelor's degree from Kent State University, her master's from the University of North Texas and her doctorate from Duke University. She will start at SIU Carbondale by July 1, although exact date has yet to be determined.
She and her husband, David Beech, have a daughter, Tucker Airabella Beech, and two Sheltie dogs, Sunny Beech and Stormy Beech.