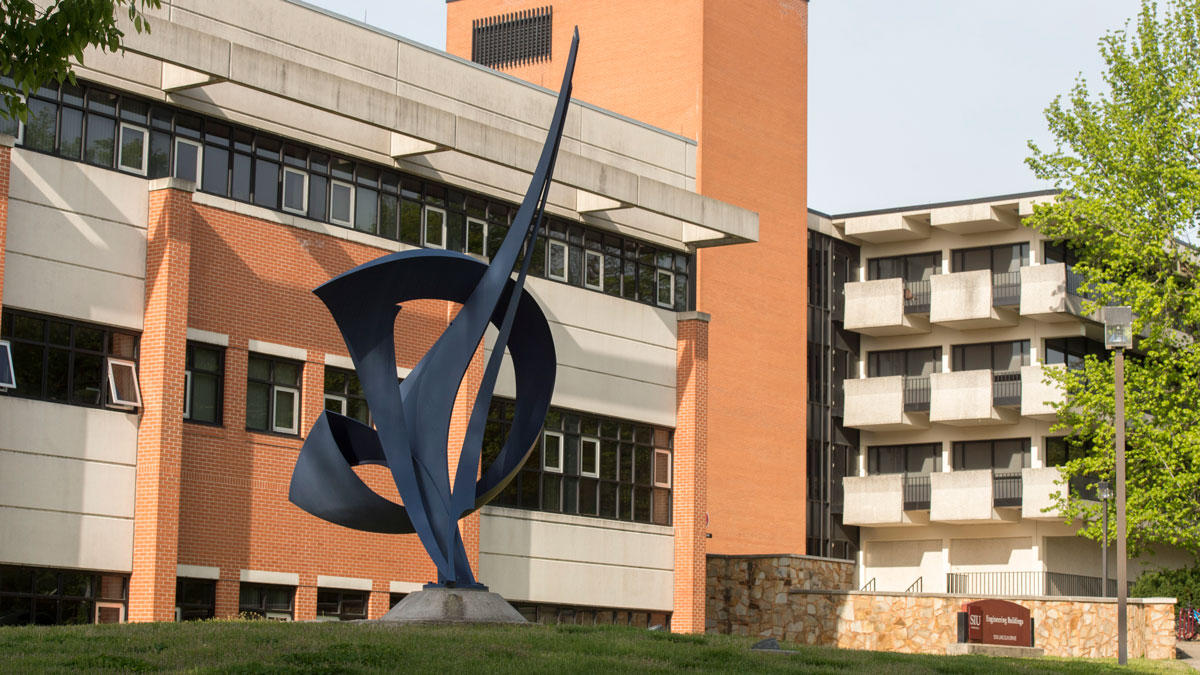 February 22, 2023
SIU to offer 10-week course to meet demand for civil engineering technicians
CARBONDALE, Ill. – Southern Illinois University Carbondale will offer a free training program this spring to address the shortage of entry-level civil engineering technicians in construction industries and ultimately improve infrastructure, in cooperation with the Illinois Department of Transportation.
The 10-week program, Building a Trained Workforce for the State of Illinois Infrastructure Industry and IDOT through Engineering Technician Training Program, will provide learners with a basic understanding of design, construction and maintenance aspects of civil engineering projects. The program, known as "ET2," will train people in careers in the transportation and construction industry.
"This program is designed to fill the needs of the construction industry by training underutilized but motivated adults to become entry-level technicians in civil engineering," said Prabir Kolay, associate professor in the School of Civil, Environmental and Infrastructure Engineering and the principal investigator of the project. "There's a huge demand for technicians, not only for IDOT but also for local construction firms."
SIU's civil and environmental engineering department cooperated with IDOT on a similar program in 2011, Kolay said. The upcoming program, set to begin May 19, will build on that success. Applications for the program are due March 15.
State money funds effort
Funded by the Illinois Department of Commerce and Economic Opportunity, the training institute will use a series of activities to build upon the current knowledge of the participants. The program will include classroom instruction, hands-on training in laboratory and field conditions, and on-the-job experience in the field. Participants also will attend guest lectures from IDOT and other professionals from the infrastructure and construction industries.
Participants can receive payment
To be eligible for the program, participants must have permission to work in the United States, be an Illinois resident with a valid Illinois driver's license, be at least 21 years old and have a high school diploma or GED.
Participants should not currently be employed in the infrastructure industry, nor have completed a similar training program in the past. Preference will be given to residents of underserved and disadvantaged counties in Southern Illinois.
The training sessions will run 8 a.m. to 4:30 p.m. every Friday through Sunday. The primary location is East St. Louis, but participants also will train at SIU for several weekends. Transportation and shared hotel accommodations will be provided during those weekends in Carbondale.
Participants also will receive a stipend of $300 per week, the first payment of which, amounting to $1,200, will be made after successful completion of the first four weeks of training. Participants will receive the second payment of $1,200 after successfully completing eight weeks of training, with the final payment of $600 at the end of the 10-week course.
All participants who successfully complete the entire course and pass the final exam will receive a graduation bonus of $500.
SIU plays key role
Along with Kolay, other School of Civil, Environmental and Infrastructural Engineering faculty involved with the program include Ajay Kalra, associate professor, and Debarshi Sen, assistant professor, as well as Tarnisha Green, director of SIU's Success in Engineering through Excellence and Diversity (SEED) program. Former SIU professor Sanjeev Kumar also is part of the effort.