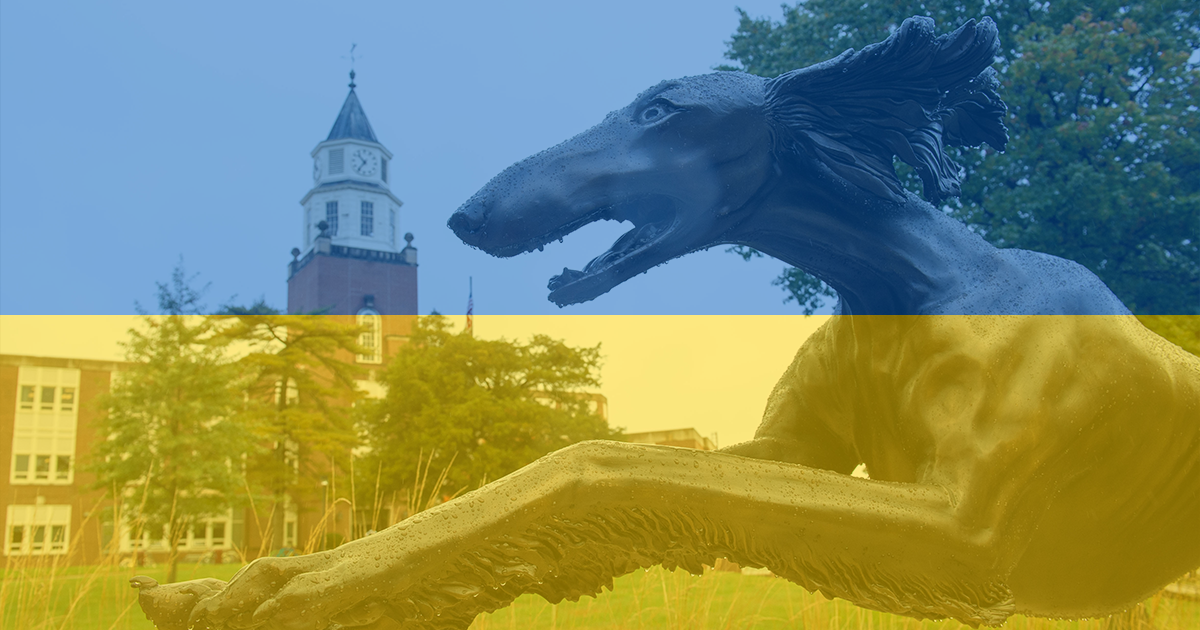 February 17, 2023
Symposium set at SIU to mark anniversary of Russian invasion of Ukraine
CARBONDALE, Ill. — In advance of the one-year anniversary of the Russian invasion of Ukraine, a symposium next week at Southern Illinois University Carbondale will reflect on the war and look toward the future.
SIU political science faculty Stephen Shulman and Steve Bloom, along with moderator John Shaw, will present "War in Ukraine One Year In: Surprises, Challenges and Recommendations." The event is at 5 p.m. Wednesday, Feb. 22, in Morris Library's John C. Guyon Auditorium. A reception with light refreshments will follow in the library rotunda. John Shaw is director of the Paul Simon Public Policy Institute.
The symposium is free and open to the public.  The discussion will also be livestreamed on the university's YouTube channel. Questions for the panel can be submitted electronically during the symposium.
"It's an important time to take stock," Shaw said. "We will consider the critical questions that we are all asking. What is the state of the war now? Is it likely to extend for at least several more years? How has it affected Ukraine, Russia, Europe, China, the United States, the United Nations, the global economy, and the rules-based international order?"
In addition to heavily damaging the Ukrainian infrastructure and economy since the war began, the United Nations'  Office of the High Commissioner for Human Rights estimates that from the start of Russia's armed attack on Feb. 24, 2022 to Feb. 12, 2023, there have been at least 18,955 civilian casualties in the country — 7,199 people killed and 11,756 injured. The organization, however, believes the actual casualty figures are "much higher."
"Most of the civilian casualties recorded were caused by the use of explosive weapons with wide area effects, including shelling from heavy artillery, multiple launch rocket systems, missiles and air strike," the report states.
Bloom and Shulman are each associate professors in the School of Anthropology, Political Science and Sociology in the College of Liberal Arts. They will discuss the impact of the war in Ukraine and globally.
Bloom specializes in politics of ethnicity and nationalism in the former Soviet Union. He has taught and conducted research in Ukraine under the Fulbright Scholar Program. Shulman teaches courses in international relations, international security, international political economy, American foreign policy and ethnic politics. He has an area specialization in Ukraine, where he has taught and conducted field research.