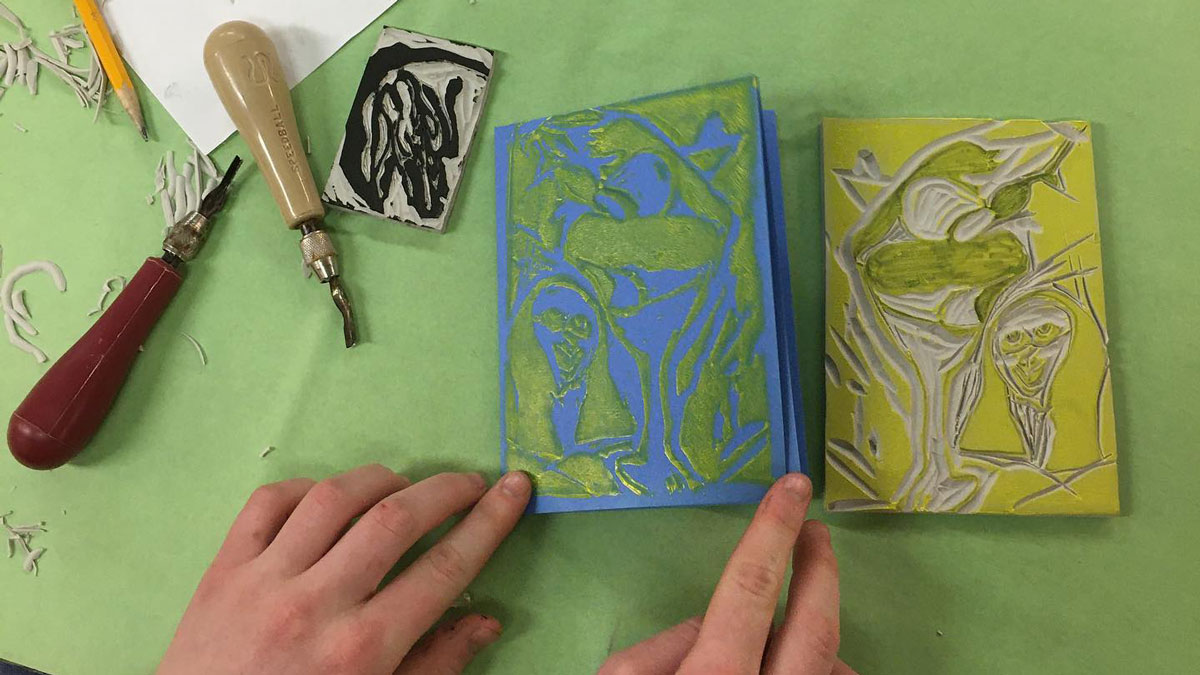 January 20, 2023
SIU's Craft Shop offering wide variety of spring workshops for everyone
CARBONDALE, Ill. — This spring everyone is welcome to explore the wide variety of arts and crafts offered by the Craft Shop in Southern Illinois University Carbondale's Student Center.
All of the activities are open to the public, but registration is limited and sign-up closes for each class one week before that session begins.
The Craft Shop reserves the right to cancel or reschedule workshops if necessary.  
Variety of offerings
There will be a diverse assortment of activities and workshops offered throughout the semester, from embroidery to metalsmithing, woodworking to creating stained glass and much more. Wheel throwing, a perennial favorite, returns and participants can also make beautiful paper marbled Valentines and learn printmaking with linoleum. Friday nights are for drawing and painting as the last Friday of each month the class will focus on using a different type of art medium. Sign up for one, two or all drawing sessions.
Workshop costs vary; prices are reduced for SIU students.
Some workshops will offer multiple sessions, and many are open to all ages.
The complete workshop schedule, along with details, pricing and online registration, can be found on the Craft Shop website.
Additional options
Located in the lower level of the Student Center, the Craft Shop is also an ideal location for birthday parties, group celebrations and other gatherings as it offers participants a chance to enjoy various arts and crafts activities. Visit the website, or stop by the Craft Shop to learn more.
Groups of 4 to 6 people can also schedule wheel-throwing pottery lessons or private lessons for various other craft activities. Email craftshop@siu.edu to check on options and availability.
For more information, visit the craft shop online, call 618-453-3636 or email craftshop@siu.edu.