November 29, 2022
Media advisory: SIU prof can discuss impact of Congress possibly preempting rail strike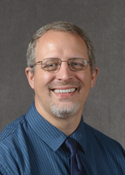 CARBONDALE, Ill. — Gregory D. DeYong, a Southern Illinois University Carbondale associate professor of operations management, is available for interviews about Monday's (Nov. 28) decision by President Biden to ask Congress to preempt a potential railroad strike. He can be reached at gdeyong@business.siu.edu.
Congress is expected to act by the end of next week. Under the National Railway Labor Act, a joint resolution of Congress, signed by the president, can impose upon the unions and railways the conditions of the tentative contract delivered by the Presidential Emergency Board in August. A strike could cost the U.S. economy about $2 billion per day, according to the Association of American Railroads (AAR). 
While negotiations and strike-averting mechanisms are governed by the National Railway Labor Act, approved in 1926, DeYong said, one of the major concerns expressed by union members is that the 24% proposed pay raises over the next three years pale in comparison to inflation, which is at 40-year high levels. In addition, proposed fringe benefits, including sick time, are unsatisfactory to some personnel. 
"The union voting process has shown some support for the proposed contract," DeYong said, "but four of the 12 unions did fail to ratify the contract. Since even one union staging a walkout could lead to a systemwide stoppage, the end of the cooling-off period on Dec. 9 could have seen a strike, which would be devastating to the U.S. economy." 
Coupled with the significant impact of a rail strike on the supply chain are low water levels on the inland waterways, particularly the Mississippi River, and the looming diesel fuel shortage, he said. Mississippi River barge traffic is already restricted for this slowest of freight modes, and although lower water levels aren't uncommon, the reduced barge traffic and capacity and dredging delays "exacerbate already challenging problems," he said. 
DeYong has firsthand knowledge in supply chain management. Before becoming an SIU Carbondale faculty member, he worked as an import/export manager responsible for about $100 million in products annually. DeYong is currently working to establish a Center for Supply Chain Management and Logistics within SIU's College of Business and Analytics.