November 29, 2022
Media Advisory: SIU expert on deadly bat fungus can discuss species' addition to endangered list
CARBONDALE, Ill. – José M. Vargas-Muñiz, assistant professor in the School of Biological Sciences at Southern Illinois University Carbondale, is studying white-nose syndrome caused by Pseudogymnoascus destructans, and how the fungus invades bat tissue during hibernation. Today (Nov. 29), the Biden administration declared as endangered the long-eared bat, one of the species decimated by the fungus. Understanding how the host is initially invaded by the fungus could provide key information for interventions.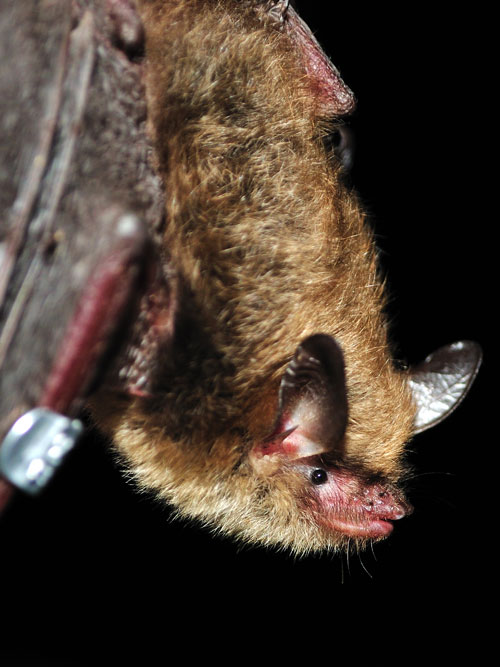 White-nose syndrome has infected 12 types of bats and killed millions. The northern long-eared bat is among the hardest hit species, with estimated declines of 97% or higher in affected populations. The bat is found in 37 eastern and north-central states, plus Washington, D.C., and much of Canada. 
Reporters, photographers and news crews are invited to contact Vargas-Muñiz. He can be reached at jose.vargasmuniz@siu.edu or 618-453-2930.