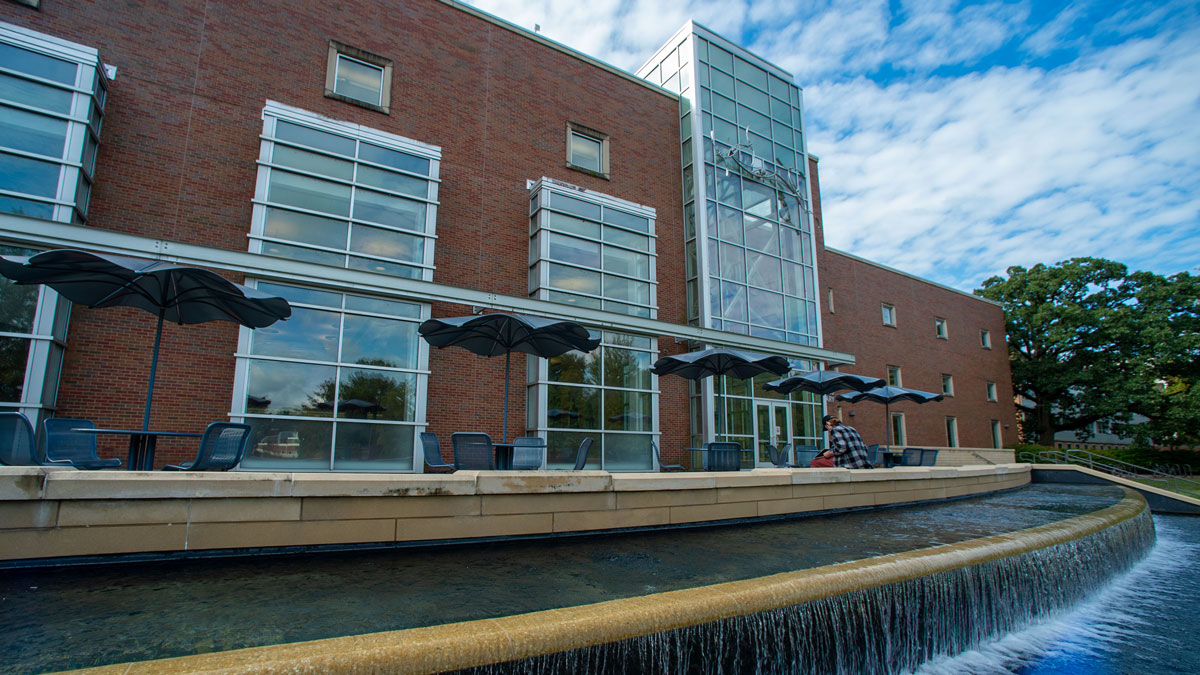 October 24, 2022
Health and Human Sciences' faculty, students to share research Thursday
CARBONDALE, Ill. — Faculty from Southern Illinois University Carbondale's College of Health and Human Sciences will discuss their research during a "flash talk" presentation at 4:30 p.m. Thursday, Oct. 27, in Morris Library's John C. Guyon Auditorium. 
Graduate students and undergraduate students within the college will also present talks and posters during the event. Each participating faculty member will present a brief, 3-minute PowerPoint "lightning" talk about their research. Topics represent research from each of the six schools in the college and will include research conducted with students. There are also 12 graduate student poster presentations. 
The event is free and open to open to SIU faculty, staff, students and the public. 
"The mission of the College of Health and Human Sciences places great value on conducting and communicating scholarly research," said Tammy Kochel, associate dean for research, diversity and personnel. "A culture of research requires open and collaborative personal relationships.  I strongly believe ties with community members foster collaborative research efforts as well. This is an excellent opportunity for networking and creating a foundation for future cross-disciplinary research collaboration." 
Refreshments, catered by the SIU Culinary Club, a registered student organization, and the poster event starts at 4:30 p.m. with presentations starting at 5 p.m. Those wishing to attend are asked to RSVP Elizabeth Benson at 618-453-4115 or elizabeth.benson@siu.edu. 
The "flash talks" with presenter and topic are: 
Psychology and Behavior Analysis
Julian Cifuentes, graduate master's student, psychology, "Bayes Factor Analysis of Delay Discounting Models with Wistar Rats."
Manish Goyal, doctoral student, psychology, "A Behavior Analytic Account of Risk of Bias: A Preliminary Investigation."
Michelle Kibby, professor, School of Psychological and Behavioral Sciences, "Comorbidity between Reading Disorders and ADHD." 
Health Care and Public Health
Justin McDaniel, associate professor, School of Human Sciences, "Veterans Affairs TBI Intensive Evaluation and Treatment Program (IETP)."
Stacey McKinney, assistant professor, School of Health Sciences, "Collaborative Efforts Hosting a Dental Program."
Jennifer Walker, assistant professor, School of Health Sciences, "Exploring the Use of Virtual Reality to Strengthen Leadership Skills."
Wasantha Jayawardene, assistant professor, School of Human Sciences, "Developing a Layperson Response to the Opioid Overdose Crisis: A Randomized Waitlist-Controlled Trial."
Student Involvement in Research
Thomas Shaw, associate professor, School of Health Sciences, "Midwest University Student's Perception of the COVID-19 Pandemic."
Kelli Whittington, assistant professor, School of Health Sciences, "How Can Simulation-Based Learning Replace My Lecture to Foster Student Success?"
Elaine Jurkowski, professor, School of Human Sciences, "Promoting the Health of People within Rural Community Settings through Student Hotspotting."
Automotive and Aviation Science
Sean Boyle, associate professor, School of Automotive, "Problems, Solutions, and Misconceptions with Electric Vehicles."
Ken Bro, assistant professor, School of Aviation, "Predicting Checkride Success." 
Criminology and Criminal Justice Issues
Audrey Hickert, assistant professor, School of Justice and Public Safety, "Is Compassion the Flip Side of Punitiveness? Public Support for COVID-19 Mitigation in Prisons."
Tammy Kochel, professor, School of Justice and Public Safety, "Applied Research to Address Gun Violence."
Sarah Buila, associate professor, School of Human Sciences, "The Community Perspective: Using Qualitative Data to Understand Gun Violence and Gun Violence Prevention."
Raymund Narag, associate professor, School of Justice and Public Safety, "Community Bail Bond in the Philippines: Implications to the Administration of Justice."