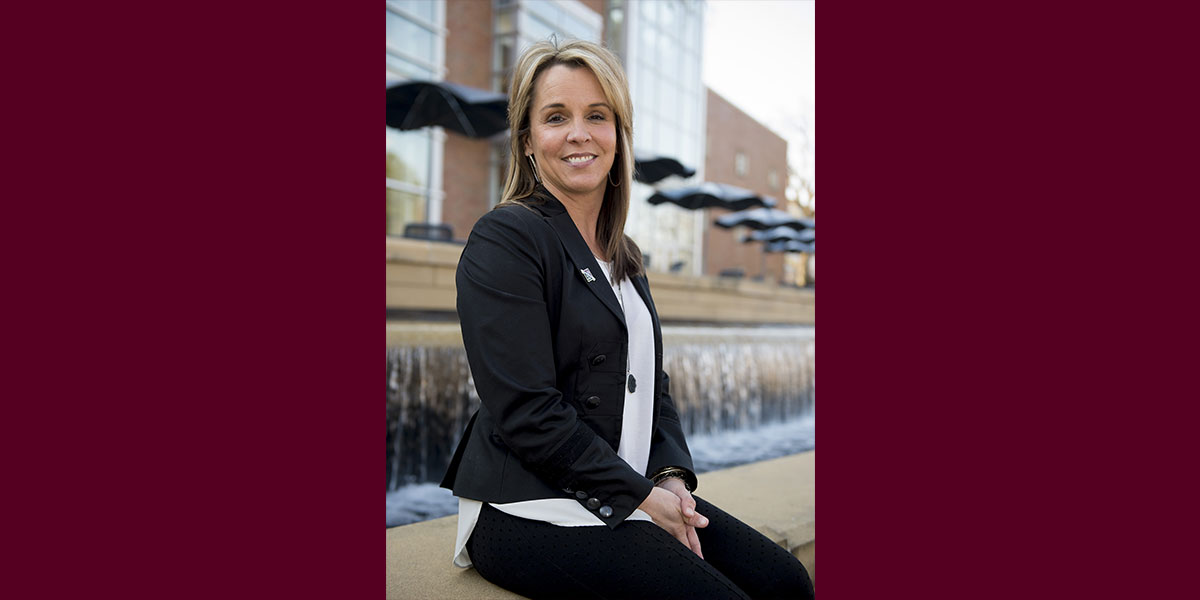 October 17, 2022
Jennifer Phillips chosen as SIU'S New Student Programs director
CARBONDALE, Ill. — Jennifer Phillips has been selected as the director of New Student Programs at Southern Illinois University Carbondale, bringing more than two decades of private and public educational experience to the position. She assumed her role in September, overseeing a variety of programs and initiatives to foster student success.
"I am very excited to have hired Jen Phillips as director of New Student Programs, because she brings to the role a long history of experience in new student program development, student recruitment and retention as well as marketing and communication," said Jennifer Jones-Hall, dean of students. "Jen is always asking the question, 'What is best for our students?' And this mindset will help us strategically think about our next steps regarding orientation and Weeks of Welcome activities, not just when students arrive on campus but throughout the whole year. Her enthusiasm is contagious, and I'm confident she will increase our student success and engagement."
Familiar to campus, region
Phillips is not new to campus or the region.  Most recently, she has served as associate director of freshman recruitment at SIU since 2019. In that role, she has supervised 14 recruiters in the admissions office and helped lead campus recruitment events and other activities. 
"I am very excited to be given this opportunity to transition from my role in admissions, where we work diligently to recruit students to SIU, to this new role where I am focusing on supporting the students in their successful transition to SIU," Phillips said. "The enthusiasm that I feel for SIU and our students is intensified when I see a group of students who are so eager and excited to start their next chapter at SIU, where the possibilities for their future are endless."
Previously, she served as acting director and head of administration and outreach for Brehm Preparatory School in Carbondale. Prior to that, she was the longtime associate director of the OPTIONS Post-Secondary Program in Carbondale and served as vocational rehabilitation counselor for the program for several years.
Phillips is a double alumna of SIU, earning her bachelor's degree in psychology in 1996 and her master's in rehabilitation counseling in 1998. She is also a certified rehabilitation counselor and licensed professional counselor.