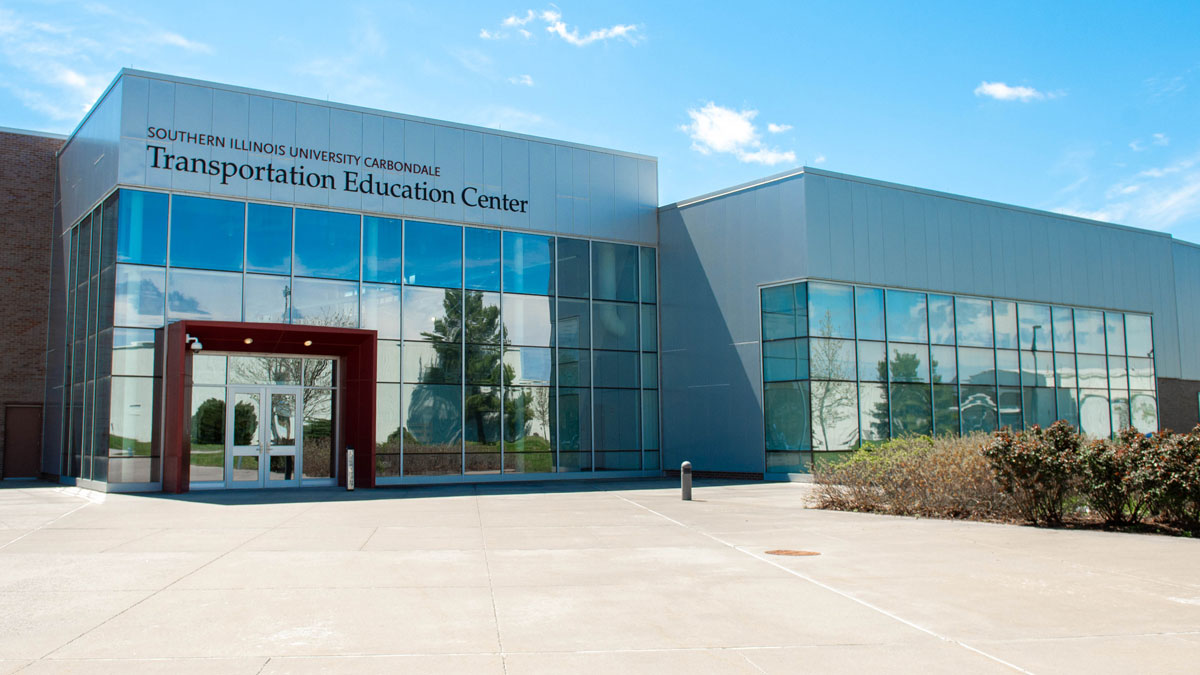 October 05, 2022
Media Advisory: Glenn Poshard Transportation Education Center dedication on Oct. 7
CARBONDALE, Ill. – Reporters, photographers and news crews are welcome to attend the dedication of the Glenn Poshard Transportation Education Center (TEC) at Southern Illinois University Carbondale at 11 a.m. Friday, Oct. 7.
The event to honor the three-degree SIU alumnus, former SIU System president and former congressman will take place at the TEC, 545 N. Airport Road, Murphysboro. Opened in 2012, the 187,083 square-foot state-of-the-industry educational facility – considered the premier such structure in the Midwest and among the top such facilities in the country – is home to SIU's nationally recognized School of Automotive and School of Aviation programs. The center also comprises a 31,965-gross-square-foot fleet storage area and an 11,855-square-foot aviation test cell building. The School of Automotive's competitive admissions automotive technology program averages 300 students per year, while the School of Aviation programs, which include aviation flight, aviation management and aviation technologies, have 650 students both on campus and enrolled through the university's Extended Campus program.
The SIU Board of Trustees in July voted to rename the facility in Poshard's honor.
Among those speaking at the ceremony will be Poshard, SIU President Daniel Mahony, Illinois Deputy Gov. Andy Manar, SIU Carbondale Chancellor Austin A. Lane, SIU Board of Trustees Chair J. Phil Gilbert, Vice Chair Ed Hightower, Trustee Roger Tedrick, and Oliver Keys, an assistant professor in the School of Automotive and 2014 SIU automotive technology program alumnus.
Poshard served as the SIU System president from 2006 to 2014 after a distinguished career as an educator, Illinois state senator and a member of the U.S. House of Representatives from 1989 to 1999. He also served as vice chancellor of administration at SIU Carbondale and was later named to the SIU Board of Trustees. Poshard's political savvy and long-term relationships in Springfield, Illinois, helped secure the funding needed to build the TEC.
Journalists who would like to attend may contact Kim Rendfeld, SIU's director of communications, at kim.rendfeld@siu.edu or 765-426-3650 (cell).