September 20, 2022
Media Advisory: SIU profs can discuss Fed's expected 5th interest rate hike, rising inflation
Two professors from Southern Illinois University Carbondale's College of Business and Analytic, are available for interviews regarding the anticipated announcement Wednesday by the Federal Reserve of a fifth interest rate increase this week – this time the third consecutive 0.75% increase since June as officials try to slow inflation.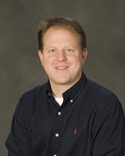 Kevin Sylwester, professor of economics and director of the School of Analytics, Finance and Economics, can be reached at ksylwest@siu.edu. Scott Gilbert, economics program coordinator, can be contacted at gilberts@siu.edu to discuss the action, inflation and the impact the decisions and situations are having on people and families.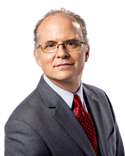 The planned rate increase comes on the heels of the Dow Jones Industrial Average falling 542 points, or 1.75%, on Tuesday (at the time of this posting) with the S&P 500 shedding 1.82% and the Nasdaq composite sliding 1.63%.  Just a week ago, on Sept. 13, the Dow tumbled 1,276 points, or 3.94% for its worst day since June 2020 after a key August inflation report came in with worse results than anticipated. 
Numerous companies are reporting stock prices at levels not seen since at least mid-2020 and some large firms such as AT&T, VF Corp. and Verizon are trading at lows as far back as 2009-2015.
The Labor Department reports that inflation hit a new 40-year high of 9.1% in June, and while it eased to 8.3% in August due largely to dropping gasoline prices, many other prices have continued to climb. Inflation has been well above historical levels for 18 consecutive months, although the federal benchmark interest rate has increased by four times already this year for a total of 2.25 percentage points since March, not including this week's action. A Consult/Politico poll this year found that 65% of registered voters believe the United States economy is currently in a recession, although one hasn't been declared by the National Bureau of Economic Research, the nonprofit organization that officially makes such a determination.