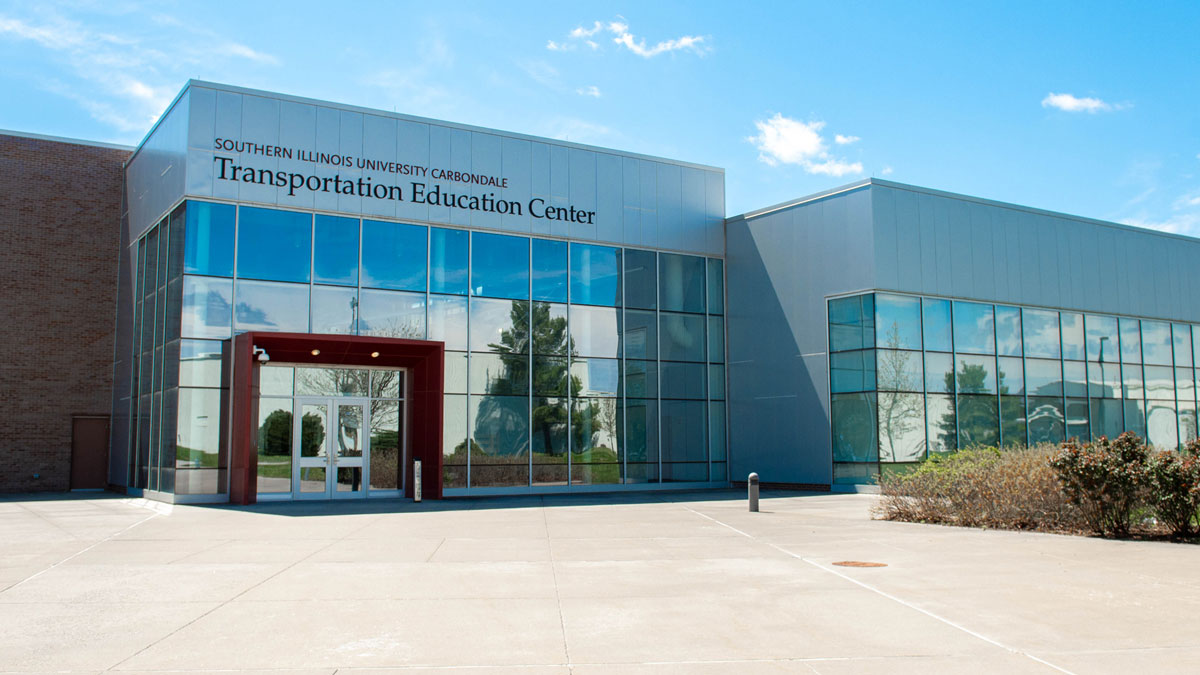 September 20, 2022
Media Advisory: High school, college students to tour SIU aviation, automotive center
CARBONDALE, Ill. — Approximately 200 to 250 high school and community college students will get an up-close view of the opportunities available in the automotive and aviation industries during a visit of Southern Illinois University Carbondale's Glenn Poshard Transportation Education Center on Sept. 22.
Students from 10 local schools and Rend Lake College will tour the facility, which is home to SIU's nationally recognized School of Automotive and School of Aviation programs. Students will tour all of the programs' labs where demonstrations will be set up, with students being able to participate in some of them. Virtual reality headsets will be available for them to use with aviation technology and automotive simulators, along with flight simulators that will be open for the to see. Students will also get a tour of maintenance, repair and overhaul (MRO) hangars on the airfield.
The visiting students will also meet with faculty and students within the respective School of Aviation and School of Automotive programs. The transportation education center is at Southern Illinois Airport, 545 N. Airport Road, Murphysboro.
SIU faculty and students will be available for interviews.
"Our hope is that local high school students will see what technical degrees SIU has to offer and what kind of local and national industry there is to enter upon graduation," said Karen Johnson, associate professor in aviation technologies.
In addition to Rend Lake College students, students from the following schools will also be attending:
Benton High School.
Brehm Preparatory School.
Carbondale Community High School.
Carterville High School.
Dongola High School.
Elverado High School.
Herrin High School.
Johnston City High School.
Vienna High School.
Zeigler-Royalton High School.
For more information prior to the event, contact Johnson at 618-453-9010 or karen.johnson@siu.edu. During the event, contact Drew Croxell, interim director, School of Automotive, at dcroxell@siu.edu for automotive questions and José Ruiz, interim director, School of Aviation, at jruiz@siu.edu for aviation questions.