July 27, 2022
Media Advisory: SIU profs can discuss Fed's interest rate hike, rising inflation
Responding to rapid inflation, Federal Reserve officials today announced plans to raise interest rates 0.75% for the second consecutive month. Two professors from Southern Illinois University Carbondale's College of Business and Analytics, are available for interviews regarding that action, inflation, and the impact on people and families.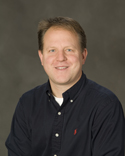 Kevin Sylwester, professor of economics and director of the School of Analytics, Finance and Economics, can be reached at ksylwest@siu.edu.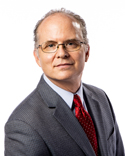 Scott Gilbert, economics program coordinator, can be contacted at gilberts@siu.edu.
The Labor Department reports that inflation hit a new 40-year high of 9.1% in June. Prices rose 1.3% between May and June, rents have been increasing at double-digit rates, and although gasoline prices have dropped somewhat, prices on many other items have continued to climb, despite efforts by the Federal Reserve to raise interest rates aggressively to curb inflation. Inflation has been well above historical levels for 16 consecutive months, although the federal benchmark interest rate has increased by 1.5 percentage points since March. A recent Morning Consult/Politico poll found that 65% of registered voters believe the United States economy is currently in a recession, although one hasn't officially been declared by the National Bureau of Economic Research, the nonprofit organization that officially makes such a determination.