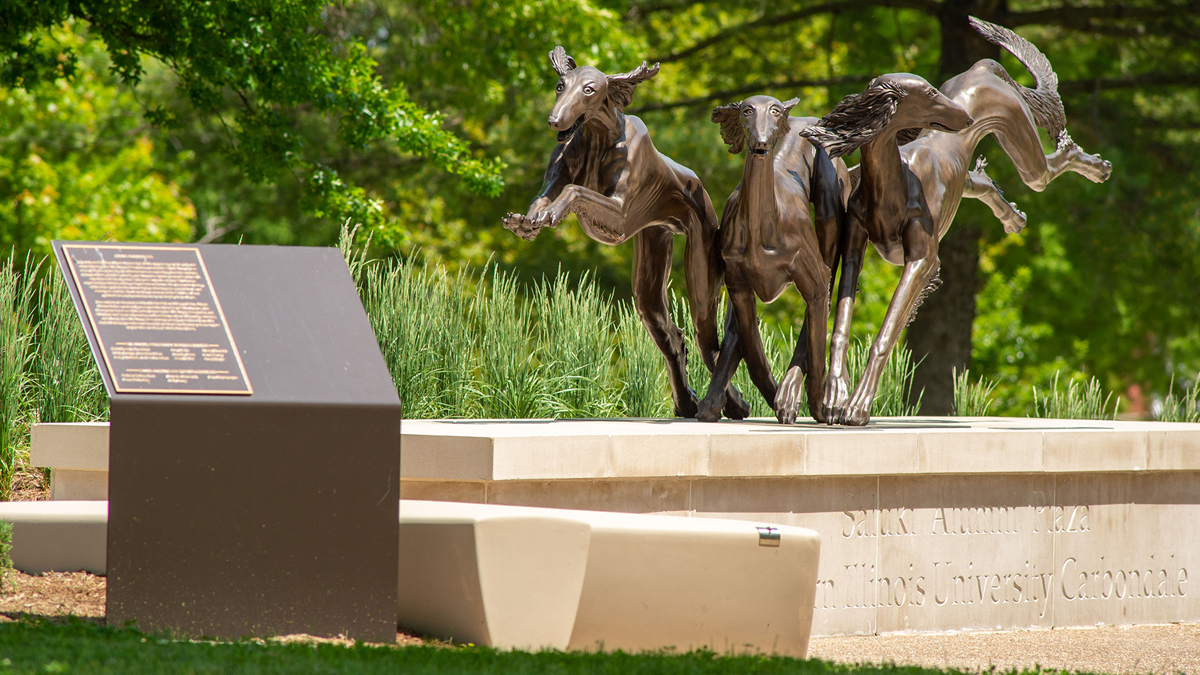 July 07, 2022
Six join SIU Alumni Association board of directors
CARBONDALE, Ill. — The SIU Alumni Association has selected six alumni to join the organization's board of directors after a national call that went out to all Southern Illinois University Carbondale graduates in late 2021. Each new member will serve a two-year term beginning in July 2022, with the option of being re-elected to a second term.
Michael Blumhorst '84, '85, president-elect of the board and chair of the screening committee that selected the slate of appointments, says the response the association received from the call was more than expected, and the quality of candidates was excellent.
"The committee had its work cut out for it in reviewing the materials our alumni sent for consideration," Blumhorst said. "Of course, we always knew there would be plenty of worthy candidates to join us on the board, and I'm confident the individuals we selected will complement our continuing members well."
With the incoming appointments, the association now has 25 board members. Association members stepping down are Dorothy "Dede" Ittner '61, Nicholas Harkovich '76, Holly Kruep '01, Slade O'Keefe '91, and Charles Stewart III '03. They were honored for their service during the board's spring meeting in April.
"The association has been fortunate to have such a dedicated group of alumni, many of whom have served on the board for years," Jeff Gleim, executive director of the SIU Alumni Association, said. "As we began to chart our future, it became clear to everyone that other alumni should have the opportunity to serve the university. We're proud to say the pedigree of those coming onto the board is every bit as strong as those stepping away."
New members to the SIU Alumni Association National Board of Directors are:
Makela Clay
Clay earned a bachelor's degree in history from SIU Carbondale in 1999 and later a degree in cultural museum studies from Harvard University in 2003.
She lives and works in San Francisco as an operations consultant, with a focus on administrative functions. During her two decades of experience, she has acquired a diverse background and proven track record in fundraising, event and project management, executive support, office management, social media strategy and client relationship management. She has worked for companies, such as Twitter, Goldman Sachs, Monitor Deloitte, The Commonwealth Club of California and the San Francisco Girls Chorus.
Her career milestones include serving on the Blue Apron IPO administrative team, being part of a fundraising team that successfully raised $5.75 million for the purchase of a building for The Commonwealth Club of California, and starting the Alumni Relations Department for the San Francisco Conservatory of Music.
Nicole Engelhardt
Engelhardt, from St. Louis, earned a degree from the SIU School of Law in 2020 after earning a bachelor's degree in construction science from Texas A&M University at College Station, Texas.
She currently works for Brown & James in Belleville, Illinois. Her legal experience includes working with the Williamson County State's Attorney office in Illinois, as well as with Sam C. Mitchell & Associates in West Frankfort. She has previously been an intern with U.S. Rep. Mike Bost's office and a project engineer at Clayco in St. Louis. Her volunteer activities include work with the Make-A-Wish Foundation and as a court-appointed special advocate in Williamson County, Illinois.
Casey Hale
Hale earned bachelor's degree from SIU in 2004 before he received a master's degree in kinesiology – sports and business administration in 2007.
He is a certified risk architect with the Tedrick Group in Mount Vernon, Illinois. Before that, Hale worked with the SIU Athletic Department as a fundraiser for the Saluki Athletic Scholarship and Saluki Way project.
Hale is a lifelong resident of Southern Illinois and a longtime advocate for SIU Carbondale.
He lives in Marion with his wife, Deanna, and three daughters, Elly, Lilah and Maggie. He enjoys golfing, cooking and family in his spare time.
Kaliah Liggons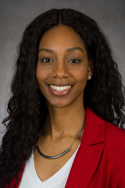 Liggons, of Chicago, is a 2013 graduate of SIU in Carbondale, receiving a bachelor's degree in criminology and criminal justice as well as sociology.
In 2018, she graduated with a Master of Public Administration with a public management specialization from DePaul University in Chicago. She is a community development program manager at DePaul University and an events and marketing specialist and brand ambassador for a diverse spectrum of lifestyle brands.
While at SIU, Liggons initiated into the Delta Beta undergraduate chapter of Alpha Kappa Alpha Sorority, Inc. A second-generation Saluki, Liggons is a legacy Alpha Kappa Alpha sorority member; her mother, a 1986 SIU graduate, initiated into the same chapter. As an undergraduate student, Liggons was heavily involved on campus activities as a member of several additional RSOs and student groups. In Chicago, she has served on the board and volunteered with a national nonprofit, Kicks 4 The City, which provided 100,000 pairs of shoes to youth and adults experiencing homelessness. She has also served on the board of the Nubian Connection Group, comprising SIU alumni with an aim toward assisting undergraduate students through scholarships and educational support.
Brian Munoz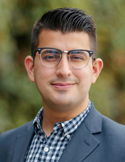 Brian Munoz, of St. Louis, is a 2019 graduate of SIU and a staff photojournalist and multimedia reporter at St. Louis Public Radio. Prior to that, he worked at USA Today as a visual storyteller helping report on national and international stories, including politics on Capitol Hill and the 2020 Tokyo Olympics.
Munoz has also worked in daily newspapers including the Southern Illinoisan, the St. Louis Post-Dispatch, and the Arizona Republic. His work has appeared in publications such as The New York Times, The Washington Post, The Atlantic, USA Today and The Pulitzer Center on Crisis Reporting. In addition, his work — both visual and written — has received honors by several regional, state and national journalism organizations. Outside of media, Munoz has worked with several nonprofit, educational and business clients as a creative consultant through his role as president of Studio FiftyOne Photography and Design.
While at SIU, Munoz was a proud member of the Marching Salukis, Phi Mu Alpha Sinfonia and The Daily Egyptian. He currently resides in south St. Louis and continues to be a passionate Saluki athletics fan.
Dr. Sunil Sinha
Sinha, of St. Louis, is vice president and chief medical officer for the BJC Medical Group in St. Louis. Prior to that, he was chief medical officer for Virginia of JenCare Senior Medical Centers, a Medicare Advantage HMO joint venture between Humana and ChenMed Inc. He earned an MBA from SIU Carbondale in 1998 and was a 2016 inductee in the College of Business and Analytics Hall of Fame. He also has a graduate certificate in information systems from the John Hopkins University Carey Business School.
Sinha has also served as vice president for medical affairs at the Bon Secours Memorial Regional Medical Center in Richmond, Virginia. He has been director for medical and public health policy for Pfizer in New York; senior medical officer at the Centers for Medicare and Medicaid Services in Washington, D.C., and director of managed care of the VA Maryland health care system.
Sinha is board certified by the American Board of Internal Medicine, American Board of Quality Assurance and Utilization Review, America College of Healthcare Executives, and the American College of Physician Executives. He is also a past regent for Maryland for the American College of Healthcare Executives and served a three-year term on the organization's national board of governors. Sinha is a fellow of the American College of Physicians and senior fellow of the Council for Excellence in Government and the Health Research Education Trust. Sinha completed an internal medicine residency at the Loyola University Medical Center in Chicago, where served as associate chief residence and was recipient of the Intern of the Year award.