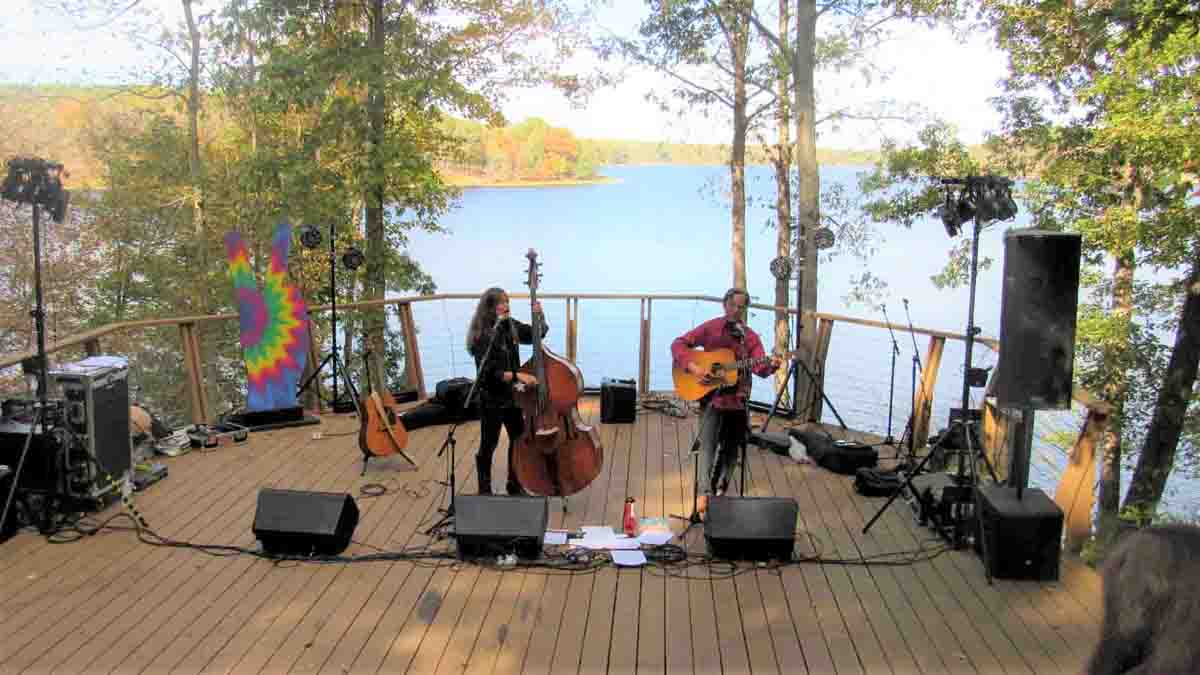 June 08, 2022
Plan now to attend SIU's inaugural Little Grassy Get Down Oct. 7-9
CARBONDALE, Ill. — Little Grassy Get Down, a family friendly music festival, is making its debut at Southern Illinois University Carbondale's Touch of Nature Outdoor Education Center Oct. 7-9. You can buy your tickets now at reduced prices.
The musical lineup features some of the most popular original acoustic Americana performers and more from the Midwest, including the Woodbox Gang, Chicago Farmer and the Fieldnotes, the Burney Sisters, Wil Maring and Robert Bowlin, and many others.
Fun for all
The festival venue will be Touch of Nature's beautiful outdoor setting, located about 8 miles south of Carbondale off Giant City Road. Promoter Bill Poss of Poss Music Works NFP said the event is modeled after the much-loved Wander Down Music Festival, which made its last appearance at Touch of Nature in 2019.
"That event shows us that Touch of Nature is a perfect setting for the kind of retreat-style, family friendly music festival that we were all working to create," Poss said. "We believe that the Little Grassy Get Down will fill that niche perfectly. Once you get there, you'll have everything you need to enjoy a great day or weekend."
He and Brian Croft, assistant director of outdoor education and recreation for Touch of Nature, also emphasized that organizers have worked to keep the festival affordable, offering free admission to children ages 15 and younger, reasonably priced options at the dining hall and bar, and modestly priced lodging. 
"We really want the average family to be able to afford this event," Croft said. 
In addition to a great musical lineup, there will be hikes, a climbing wall and a variety of other activities for all ages, Croft said.
Get tickets now and save
A limited number of one-day tickets and parking passes are available. Those who purchase in advance the weekend passes, either for general admission or the VIP package, will experience a big cost savings. The early bird rates end July 1, and the advance weekend rates end Aug. 15.
Find more information, including the ever-expanding musical lineup and schedule, along with tickets and lodging registration, at the Touch of Nature website, email tonec@siu.edu or call 618-453-1121.