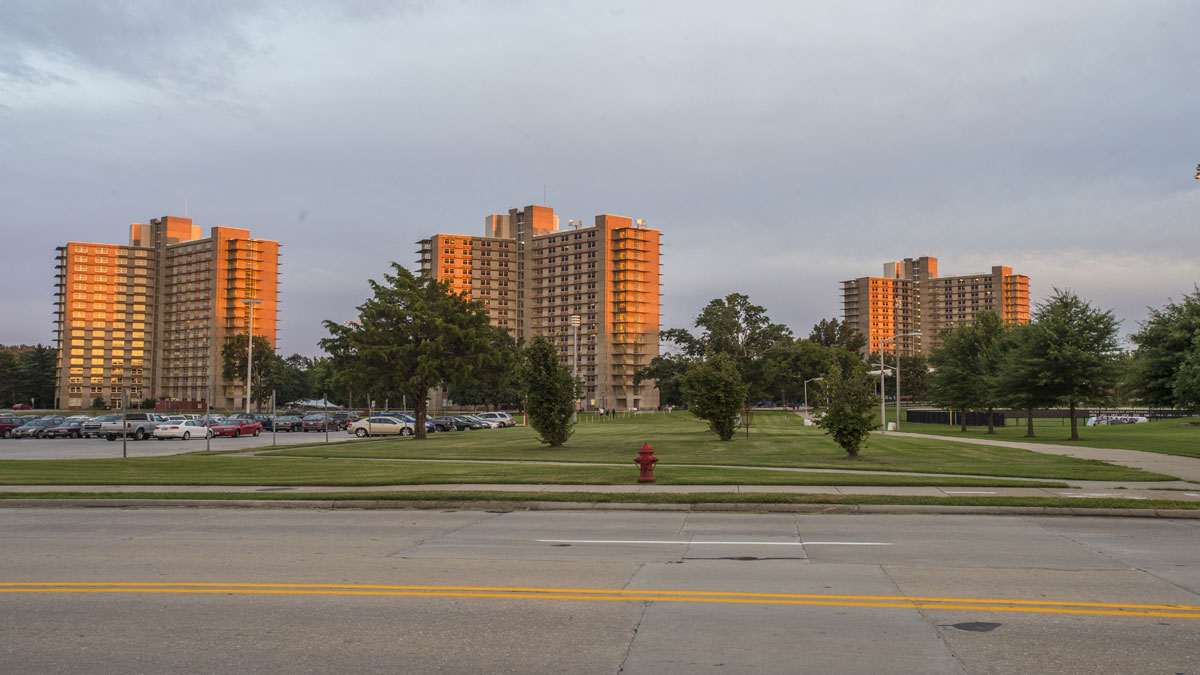 June 07, 2022
Media Advisory: Upgrading internet access in SIU Carbondale Towers residence halls
Work continues on a project that will upgrade the living experience for Southern Illinois University Carbondale students living in Mae Smith, Neely and Schneider residence halls, commonly called the Towers. The university is adding 1,500 new Wi-Fi access points and installing new wiring to almost 1,300 rooms to provide high-quality internet access.
According to SIU Carbondale's Office of Information Technology (OIT), students bring an average of seven technology devices to campus, and most need connectivity. The upgrades will dramatically increase internet access and internet speed for students in the residence halls, improve general access, reliability and bandwidth.
The SIU Board of Trustees approved the estimated $1.75 million project in December 2021. Work began in May and is expected to finish before students return to campus for the fall 2022 semester. Classes start on Aug. 22.
The university has personnel who are available to discuss the project with reporters, photographers and news crews, including Wil Clark, OIT's interim chief information officer at wil.clark@siu.edu or 618-453-4165; Troy Wiseman, information technology manager/administrative coordinator at twiseman@siu.edu or 618-453-6264, and Jim Hunsaker, senior associate director of housing at jhuns@housing.siu.edu or 618-453-1067.
If you need help to arrange interviews, contact Pete Rosenbery, assistant director, University Communications and Marketing, at prosen@siu.edu or 618-453-1439.