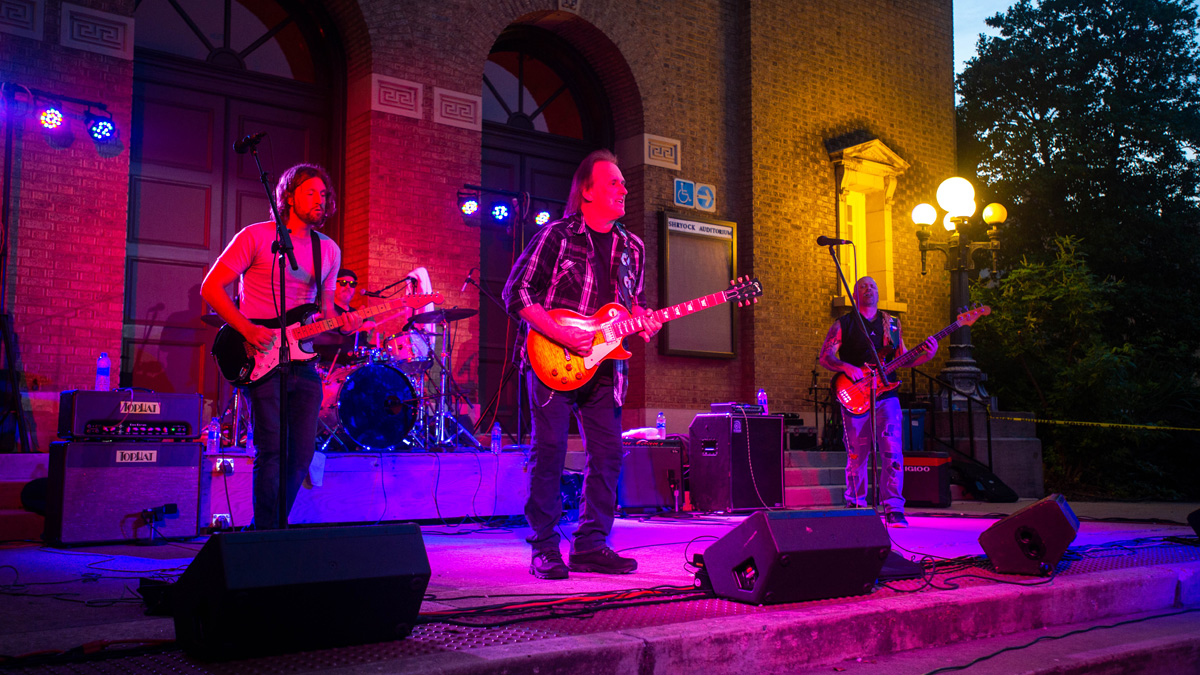 May 20, 2022
2022 Sunset Concerts kick off June 30
CARBONDALE, Ill. — It's back! The Sunset Concerts Series, a popular summer tradition since 1978, is returning in 2022 with six weeks of free musical entertainment for all ages and interests.
This summer's season opens June 30 on the steps of Shryock Auditorium at Southern Illinois University Carbondale. The outdoor concerts, held each Thursday evening through July 28, are all free, and everyone is welcome to attend.
The venue alternates between the scenic campus spot and two other locations in the city of Carbondale. The summer of 2022 marks a return to normalcy for the event, which was canceled in 2020 due to the COVID-19 pandemic and postponed until later than usual last summer.
"We are excited to continue the long-standing tradition of hosting the Sunset Concerts for our community," said Tena Bennett, the university's Student Center director. "SIU, the City of Carbondale and the Carbondale Park District are happy to collaborate to host a variety of diverse bands to provide great entertainment in a family-friendly environment."
Laid-back fun for all
Concert visitors are welcome to bring lawn chairs or blankets, as well as refreshments.
The concerts all begin at 7 p.m. and last about two hours. The locations are:
The steps of Shryock Auditorium on the SIU campus.
Carbondale's Turley Park, located on the west side of the city.
The corner of Washington Street and Illinois 13 in downtown Carbondale.
Diverse lineup
The 2022 schedule includes an eclectic mix of musical genres. Here's the complete Sunset Concert schedule:
A few rules assure fun for all
The concerts have been a summer staple for decades and typically draw large crowds. To assure that everyone has a safe, enjoyable time, a few rules are in place.
Bans on glass bottles, kegs, smoking, pets and solicitation will be enforced as will underage drinking laws. For more, visit sunset.siu.edu or follow the Student Center on Facebook or Twitter.
SIU and its Student Center and Student Programming Council, along with the City of Carbondale and the Carbondale Park District are collaborating to provide the musical entertainment. Sponsors also include Country Financial and the Southern Illinois Credit Union.