May 16, 2022
SIU hosting virtual symposium May 25 in recognition of Asian American and Pacific Islander Heritage Month
CARBONDALE, Ill. — Southern Illinois University Carbondale will be celebrating Asian American and Pacific Islander Heritage Month with a special symposium at 4 p.m. May 25. Everyone is invited to tune in for "Asian American and Pacific Islanders' Contributions and Challenges in American Society."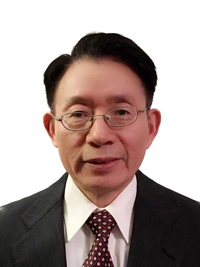 Yueh-Ting Lee, SIU Faculty Senate president and professor of psychology and philosophy, will serve as the coordinator and facilitator for Zoom symposium, which will feature five speakers from around the country addressing diverse topics. Lee has published more than 110 refereed journal articles and 11 scholarly books focusing on stereotypes, categorical thinking and beliefs, groups, identities and human relations. Science News featured his research on stereotypes and categorical thinking. Prior to coming to SIU, Lee served as chair of the ethnic studies department and taught Asian American classes for several years at Minnesota State University. He also held positions as dean of the Colleges of Arts and Sciences at Minot State University in North Dakota and at the University of Toledo before arrival at SIU, initially as dean of the graduate school from 2015 to 2019.
Email to participate

The panelists will address a variety of topics of interest to everyone. To register for the free Zoom presentation, send an email to facultysenate@siu.edu. You will receive an email including the link for the Zoom presentation, along with the meeting ID and passcode.

The symposium is slated to last about an hour. Since time is somewhat limited, in order to allow audience participation, Lee invites anyone with specific questions for any of the guest speakers to email the questions to him in advance at leey@siu.edu.

The entire presentation will also be posted online afterward on YouTube at https://www.youtube.com/watch?v=GUcN-ROFduA.
Leader of national Asian American educational foundation will kick off presentations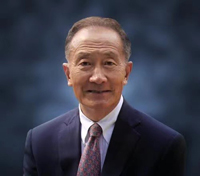 Shien-Biau "S.B." Woo, president of the 80-20 National Asian American Educational Foundation, a nonprofit organization created to provide equal educational and workplace opportunities for Asian Americans, and the former lieutenant governor of Delaware, will be the first speaker for the afternoon. He will highlight the political and public contributions of Asian Americans and Pacific Islanders in the United States as well as the challenges they face.
A life-size picture of Woo, along with his biography, is displayed in the Smithsonian National Museum of American History in Washington, D.C. Through the 80-20 group, Woo organizes Asian Pacific Americans (APA) into a swing-bloc vote for presidential elections, bringing together both major political parties to consider the interests of the APA community. The Who's Who in America listee and retired physics professor is the founding president of the faculty collective bargaining unit at the University of Delaware, and he served as its chief negotiator and spokesperson. He later became a member of the university's board of trustees and upon his retirement, the University Senate passed its first written tribute to an employee praising Woo for his integrity and "setting a performance standard of the highest quality." Woo earned his doctorate in physics at Washington University in St. Louis.
Additional speakers
The symposium will feature four additional speakers, each sharing for about 8-10 minutes on diverse and informative topics. The presenters include:
Collaborative presentation
The symposium is a presentation of the Office of the Vice Chancellor for Diversity, Equity and Inclusion and the Student Multicultural Resource Center, in collaboration with other units across campus.
For more information, email leey@siu.edu or call 618-453-1186.