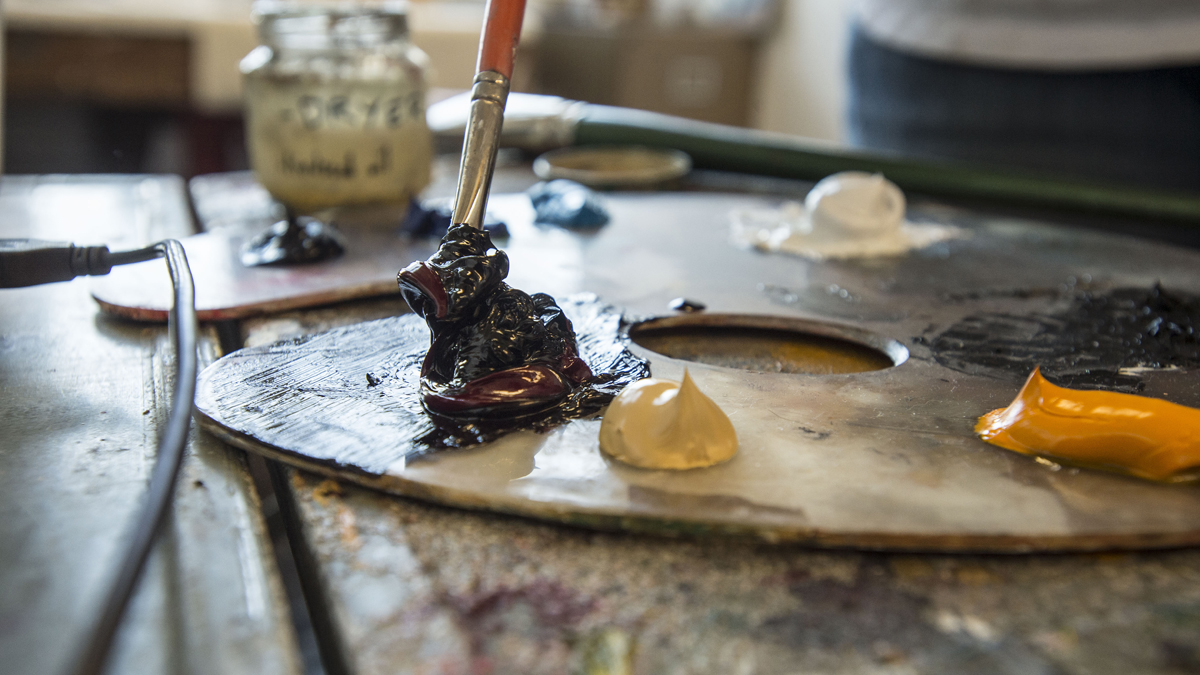 March 31, 2022
SIU hosts the annual Rickert-Ziebold Trust Awards Competition April 4-9
CARBONDALE, Ill. — Art lovers will soon have a chance to view the work of seven top student artists who are finalists in Southern Illinois University Carbondale School of Art and Design's annual Rickert-Ziebold competition. There is a wide range of art being displayed from graphic media to metalsmithing.
A free exhibition highlighting the finalists will be open to the public for viewing April 4-9 from 11 a.m. to 3 p.m. On April 4, organizers will announce winners at 3:30 p.m. at the gallery, and a reception and awards presentation will take place April 8 at 5:30 p.m.
Each year, seniors in the School of Art and Design, part of the College of Arts and Media, graduating from the fall semester to the end of the summer term are encouraged by faculty to apply for the competition displaying their knowledge gained throughout the years at SIU.
Sun Kyoung Kim, chair of the Rickert-Ziebold committee and associate professor of metals and jewelry, said this trust award should allow seniors to feel comfortable after graduation without worrying about financial needs.
"When seniors step in the real world, they have limited monetary support," Kim said. "This competition will help them keep afloat and not be distracted so they can focus on their art."
Kim says the competition becomes more inspiring every year.
"Students try their best in the show, and when the show is done, I feel really proud of my students because of their achievements," she said.
Finalists
Kendall Bell, Carbondale, Illinois, communication designs
Colten Burch, Spokane, Washington, metalsmithing
Elisabeth Bennet, Makanda, Illinois, art education
Alexander Keoh, Cumberland, Rhode Island, industrial design
Kaelynn Macleay, Union, Missouri, industrial design
Michael J. McManus, Pine Beach, New Jersey, blacksmithing
Chloe Schobert, Belleville, Illinois, communication designs
In 1974, the Rickert family established this award fund in honor of the late Joseph Rickert, a senator from Waterloo who had a good relationship with high standing faculty at SIU. The Rickert family proceeded to give an opportunity for students focused on art to continue and develop their talents to the fullest.
If you have any questions regarding the competition or exhibition, contact Sun Kyoung Kim at sunkim@siu.edu