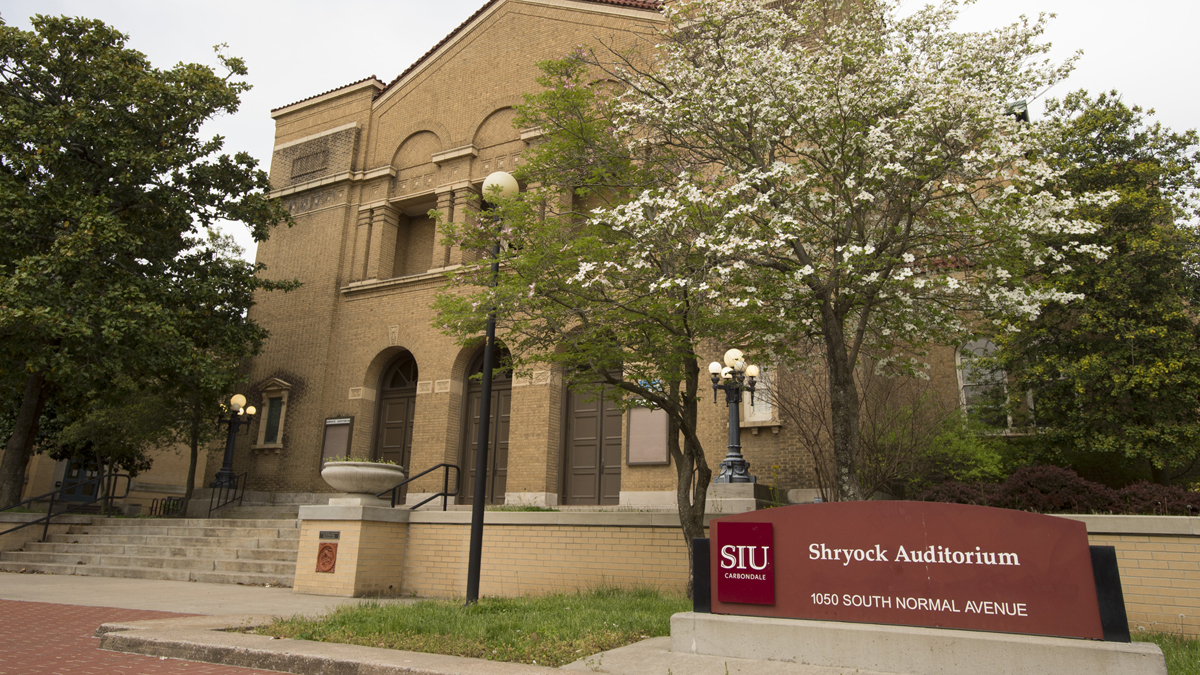 March 30, 2022
Southern Illinois Symphony Orchestra to perform Mozart and Brahms on April 3
CARBONDALE, Ill. — Ensembles of the Southern Illinois Symphony Orchestra will perform pieces by Kummer, Mozart, and Brahms at Southern Illinois University Carbondale's Shryock Auditorium. The free, public performance, featuring faculty members, area professionals, undergraduates, and graduate students, is at 2 p.m. Sunday, April 3. No registration is required.
Repertoire
Flute Trio by Kaspar Kummer

Students: Brianna Mercier, Jessica Clarke, Karlena Tucker

String Sextet by Johannes Brahms

Violinists: Micah Hyink and Jace Kim
Violists: Jonathan Henson and Hope Hyink
Cellists: Catherine Begin and Emily Gallagher

"Serenade for 13 Wind Instruments" by W.A Mozart

Two oboes, four clarinets, two bassoons, four horns, one bass
Led by Edward Benyas, SISO music director and SIU oboe professor.
Learn More
For information regarding the event, email Edward Benyas at benyas@siu.edu. For information about the Southern Illinois Symphony Orchestra, visit the SISO website.