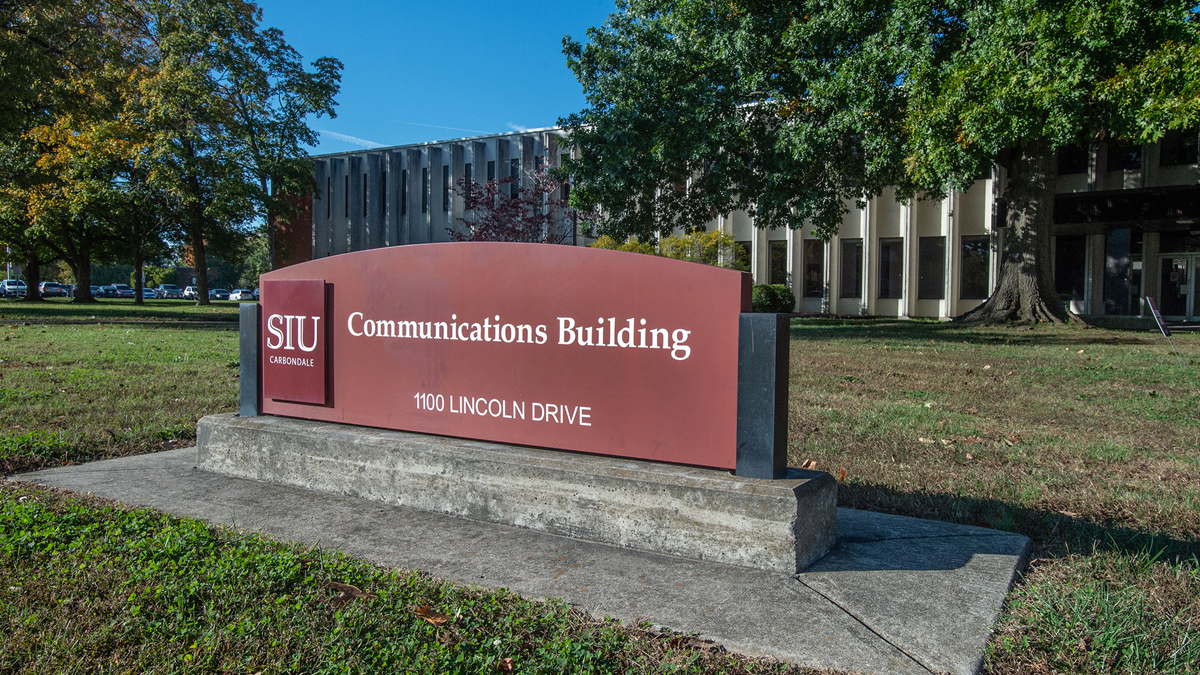 February 18, 2022
Big Muddy New Play Festival highlights student work
CARBONDALE, Ill. — A comedic mystery that features five students playing 20 different characters, along with three full-length stage readings from graduate students, will combine for a glimpse into the talent within Southern Illinois University Carbondale's theater and dance programs next week.
The 10th annual Big Muddy New Play Festival is Feb. 24-27, with the action on the McLeod Theater stage. The play, "The Curious Case of Agatha Christie" by Lavinia Roberts, a third-year graduate student pursuing a Master of Fine Arts degree in playwriting, will be performed at 7:30 p.m. Feb. 24-26, with a matinee at 2 p.m. Feb. 27. A discussion with Roberts will follow the Feb. 25 performance.
Inspired by history
The play was inspired by Christie's disappearance from her home in England beginning on Dec. 4, 1926. The English crime novelist's whereabouts captured international headlines at the time.
Inspiration for the play, which delves into the mystery of what happened to Christie, comes from her own novels, short stories and plays, said Roberts, who is from Parsons, Kansas.
"I aimed to honor Christie's voice and body of work by including elements that make her work so strong — such as comedic dialogue, a colorful cast of suspects, a few red herrings, a strong plot and a romance," Roberts said. "The play is infused with characters inspired from Christie's work, but also historical figures, such as fellow mystery writers Dorothy Sayers and Sherlock Holmes creator Sir Arthur Conan Doyle."
Show heavy on physical comedy and props
The play is directed by Susan Patrick Benson, an associate professor within the theater program. The actors will transform on stage into new characters using props and costume pieces, with myriad accents to differentiate characters. Haley Saylor, an MFA graduate student in costume design, "brings the 20 different characters to life with the spirit of the 1920s and style," Roberts said. Other designers include Bailey Crawford, an MFA set design graduate student; Daniel Hall, MFA technical direction graduate student and lighting designer Mitchell Hofmann, a senior in theater.
The student cast, with hometowns listed, comprises:
Adam Floro, SIU theater graduate, Marion, Illinois.
Sabrina Holtgrewe, junior, theater, St. Charles, Missouri.
Hayden Hotchkiss, sophomore, musical theater, Menomonee Falls, Wisconsin.
Kenechukwu Ifezue, senior, theater, Richton Park, Illinois.
Xiana Jones, junior, pre-music, Jackson, Tennessee.
Eli Jovanovic, junior, theater, Chicago.
Carolyn Ridler, junior, theater, Arlington Heights, Illinois.
Tickets are $18 for adults, $6 for students and children. Tickets are available online at the SIU Ticket Office, at theater.siu.edu or by calling 618-453-6000. SIU is committed to protecting the community, so all those attending must follow current campus and state pandemic safety protocols and wear masks in shared indoor spaces. The School of Theater and Dance is within the College of Arts and Media. McLeod Theater is on the first floor of the Communications Building, 1100 Lincoln Drive, Carbondale.
Free staged readings are Feb. 26
The staged readings by theater students in the MFA playwriting program are also in McLeod Theater and a discussion will follow each reading. Admission is free.
The schedule, with play title, student, and hometown, is:
10 a.m. — "The Dead Women of Jackson County" by e.k. doolin, the penname for Emily Klingensmith of Mount Vernon, Illinois. Synopsis: "Perdy is an amateur sleuth, podcasting from her basement while trying to solve a 200-year-old mystery, if only these strange, dead women, and her pesky mom, would just leave her alone long enough to do it."
1 p.m. — "A Shore of Abundance" by Pearl Moore of Cana, Virginia. Synopsis: "Eleanor is fed up with the pressures of her family and her future. Desperate to escape her reality, Eleanor creates a world in which she is the captain of her own ship – a pirate ship to be exact with sword fights, a mermaid who raps, and a dangerous sea witch who has her pirate father wrapped in her tentacles. So, grab a sword and maybe some rum as we hop on board 'A Shore of Abundance!'"
4 p.m. — "Behind the Times," by Cameron S. Noel of Richmond, Virginia. Synopsis: "A lazy son, an opinionated daughter, and 'sinner' are Herman's only options for heirs to his restaurant, but when illness strikes, a decision must be made. Will he make the right choice, or will traditional values be his downfall?"