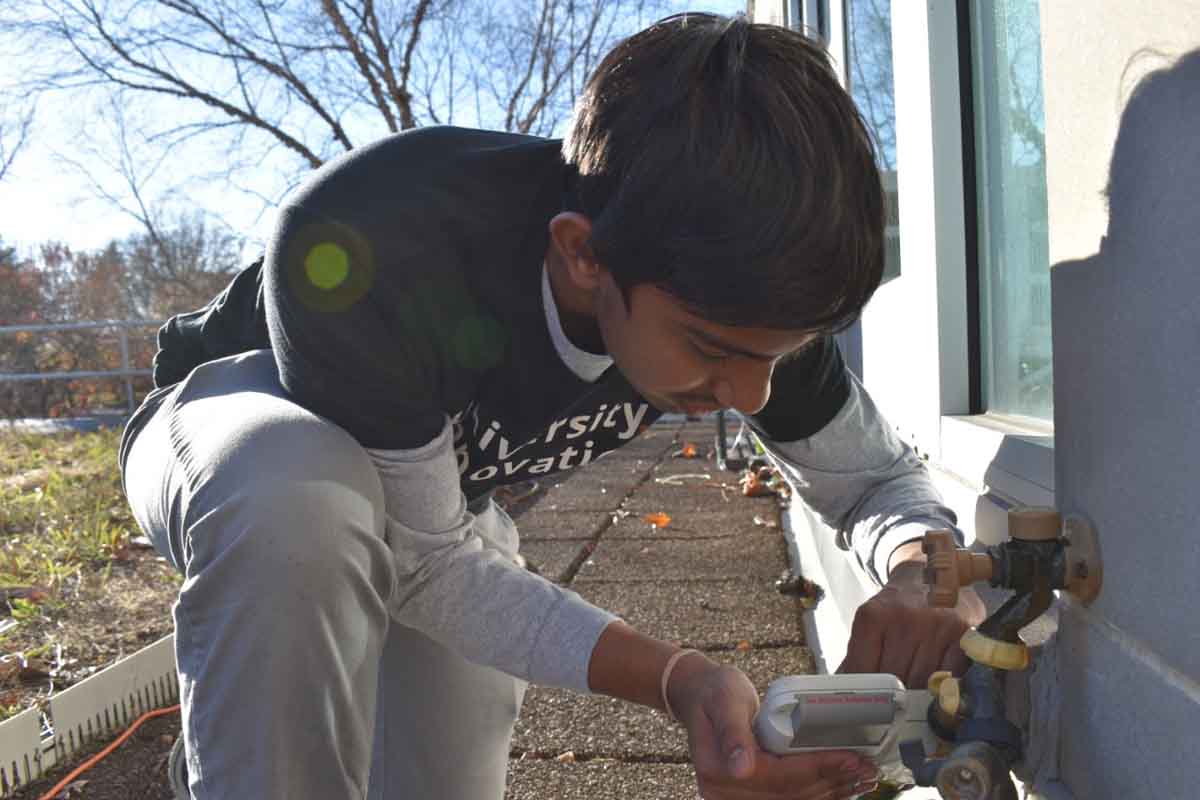 A member of the Green Roof Team installs an automated irrigation system as part of their green roof revitalization project, which was funded by the Green Fund Grant program. This system assists in water conservation, remote system management, and data collection. (Photo provided)
January 31, 2022
Virtual informational workshops for Green Fund grants start Feb.1
CARBONDALE, Ill. — Students, faculty and staff can apply for the latest round of Green Fund grants as SIU continues efforts to become a more sustainable campus.
A series of virtual informational workshops will offer more details about the application process. The deadline to apply for grants is March 1 and current Saluki students, faculty and staff are eligible.
The Green Fund workshops offer valuable information and technical assistance for anyone who is interested in applying and participation is highly recommended. The schedule for the spring virtual workshops is:
Tuesday, Feb. 1, noon.
Wednesday, Feb. 2, 5 p.m.
Wednesday, Feb. 9, noon.
Sign up online or email sustainability@siu.edu to receive the Zoom link.
The Green Fund was instituted in 2009 as the result of a student-led initiative and since that time, over $2.3 million has been allocated for 225 sustainability projects. The Sustainability Council, which includes students, faculty and staff, selects the grant recipients.
The award recipient announcement is typically in conjunction with Earth Month in April.