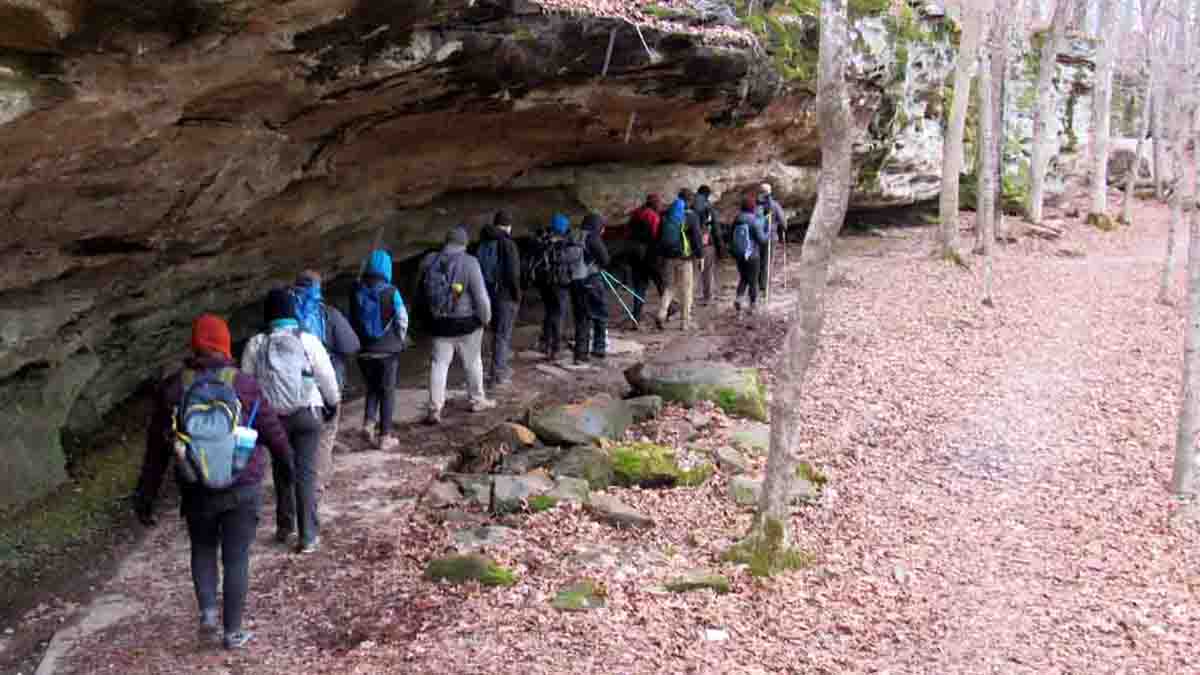 December 14, 2021
SIU is offering 'Leave No Trace' course in January
CARBONDALE, Ill. — Southern Illinois University Carbondale's Touch of Nature Environmental Center is offering a course in January to help promote responsible use of the outdoors.
The Leave No Trace Center for Outdoor Ethics is conducting a master educator course Jan. 20-24, 2022.
Comprehensive classes
The master educator courses will cover the Leave No Trace principles, providing a framework where participants will learn how to have a minimal impact when visiting or exploring the outdoors. Participants also receive resources to help them learn to teach others ethical outdoor practices.
The intensive coursework blends hands-on practical experience with classroom instruction, melding a comprehensive technical overview of leave no trace techniques with outdoor ethics and skills. The sessions will start indoors at the Touch of Nature Environmental Center and include information on the history of the Leave No Trace program. On the final day, each class member will present a 15- to 20-minute skills or theory-based lesson on one of Leave No Trace's seven principles and how it relates to a specific activity.
Earn certification, teaching qualifications
A significant component of the course is the outdoor adventure where participants put into practice what they have learned in whatever weather conditions Southern Illinois provides during the course.
Participants will spend time in the front country setting at the Touch of Nature Rocky Ledges site on the shore of Little Grassy Lake, an established campsite, and travel to different outdoor locations each day. Participants will enjoy a mixture of overnight tent camping and indoor lodging. Tent camping on pads, an established fire ring with benches, an outdoor kitchen and an outhouse are among the accommodations. The activities and schedule are dependent upon weather conditions and other factors.
Participants are responsible for providing necessary equipment and food, but arrangements for equipment rental and food purchases can be made through Touch of Nature before the course.
Each participant who completes the course will earn a certificate and will be qualified to teach Leave No Trace trainer courses, along with awareness workshops.
The course costs $495 per person and registration is now open with a limited number of spots available on first-come, first-serve basis. The registration deadline is Jan. 6. Touch of Nature Environmental Center is located about eight miles south of Carbondale off Giant City Road,
Find complete details, including registration and lists of required equipment at ton.siu.edu/programs/certifications-trainings-and-workshops/leave-no-trace/index.php. For more information, contact Erik Oberg at 618-453-3945 or eriko@siu.edu.
SIU is committed to protecting the community, so all those attending the Leave No Trace courses must follow current campus and state pandemic safety protocols and wear masks in shared indoor spaces. Enhanced safety measures and social distancing will be in place for the training.