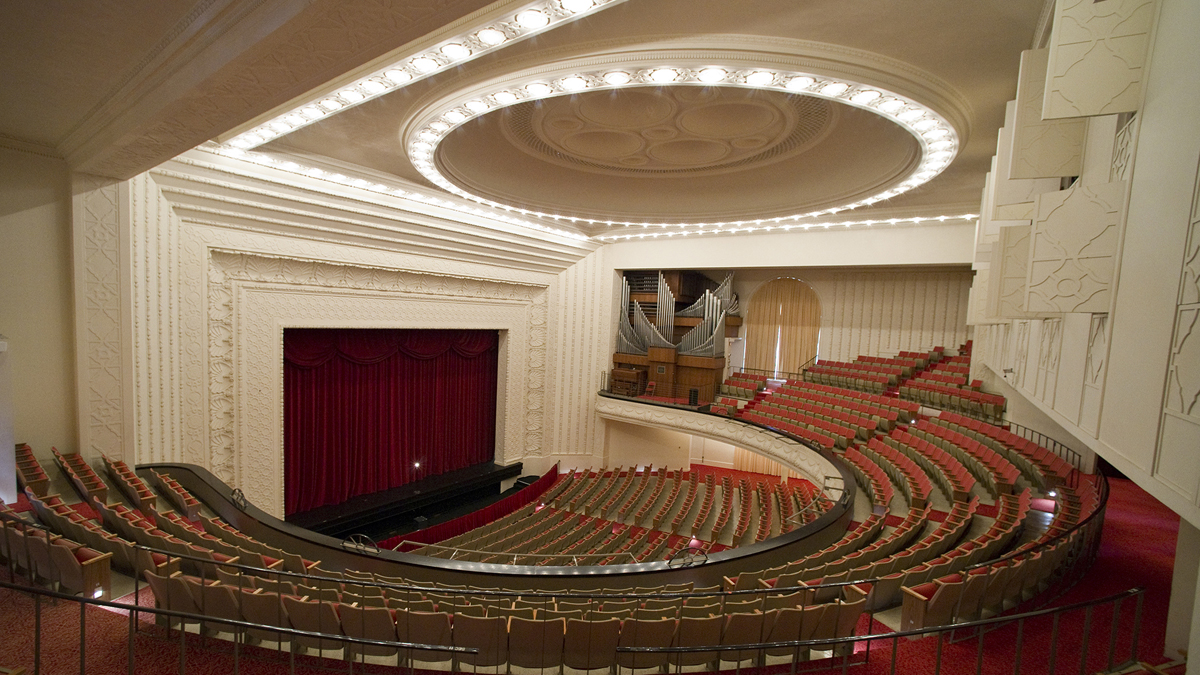 November 10, 2021
Concert choir, wind ensemble to perform 'PRISM: Come Sunday' on Nov. 18
CARBONDALE, Ill. — The Southern Illinois University Carbondale Concert Choir and Wind Ensemble will perform a variety of works based on spirituality when they present "PRISM: Come Sunday," at 7:30 p.m., Thursday, Nov. 18, at Shryock Auditorium.
The performance is free and open to the public. SIU is committed to protecting the community, so all those attending this event must wear masks and follow current campus and state pandemic safety protocols.
A prism concert is a performance with ensembles set up in different positions throughout Shryock Auditorium to present continuous music. The idea is to bring different moods throughout the seamless performance. The concert blends music, spoken word, video and dance into a holistic artistic experience based on a topic or theme.
"We took the idea of 'Sunday' and built a program around a theme of sacred and spiritual music from a universal standpoint," said Susan Davenport, professor and director of choral activities in the School of Music. The performance will include visual presentations and some spoken word, along with original writings by the student musicians and words from poets and artists.
The concert choir and the wind ensemble are ensembles in the School of Music. The ensembles are  made up primarily of students, both music majors and students from across campus majoring in a variety of other subjects.
Davenport said the concert choir will sing pieces that use texts from various backgrounds — the Psalms, Hindu writings and Jewish tradition. The choir will also collaborate with the wind ensemble on Morten Lauridsen's "O Magnum Mysterium" and the two ensembles will each do a portion of Leonard Bernstein's "Mass."
Christopher Morehouse, professor and director of bands in the School of Music, said in addition to collaborating with the concert choir on Lauridsen's "O Magnum Mysterium" and performing some movements from Bernstein's "Mass," the wind ensemble will perform Omar Thomas's "Come Sunday," a two-movement tribute to the Hammond organ's central role in Black worship services.
"The first movement, "Testimony," follows the Hammond organ as it readies the congregation's hearts, minds, and spirits to receive The Word via a magical union of Bach, blues, jazz, and R&B, Thomas wrote. "The second movement, "Shout!," is a virtuosic celebration – the frenzied and joyous climactic moments when The Spirit has taken over the service."
Thomas also noted the title "is a direct nod to Duke Ellington, who held an inspired love for classical music and allowed it to influence his own work in a multitude of ways."
Morehouse said the concert will "draw from many different versions and historical performances of Duke Ellington's 'Come Sunday'."