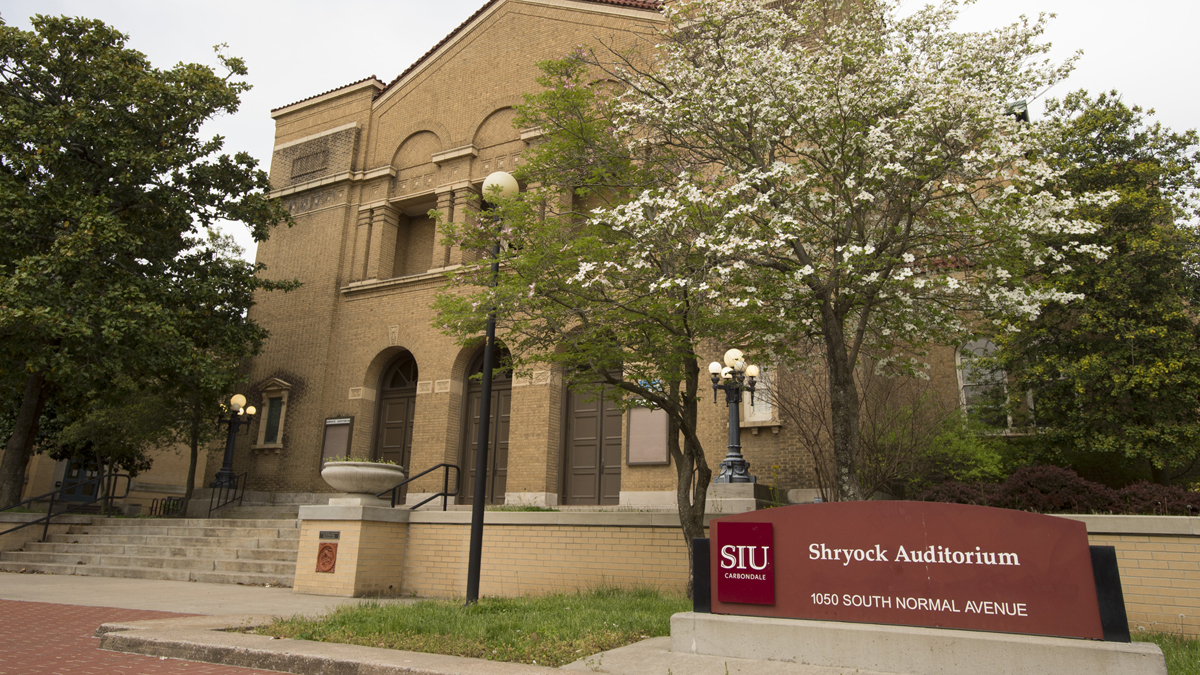 November 02, 2021
SIU's Concert Choir, Choral Union to perform Nov. 9
CARBONDALE, Ill. — A musical performance featuring Southern Illinois University Carbondale's Concert Choir and Choral Union is set for Tuesday, Nov. 9, in Shryock Auditorium.
The concert, "I Was Glad: Music for Choir and Organ," features approximately 65 singers from across campus and the community. Anita Hutton, pianist and organist at the First United Methodist Church in Carbondale and retired assistant to the dean in the College of Liberal Arts, will accompany the performers on organ.
The performance begins at 7:30 p.m. Admission is free. SIU is committed to protecting the community, so all those attending must follow current campus and state pandemic safety protocols and wear masks in shared indoor spaces.
Susan Davenport, director of choral activities and professor of music in the School of Music, said the choirs will start by singing C.H.H. Parry's "I Was Glad," an anthem composed for the coronation of England's King Edward VII in 1902 and sung at every coronation since then, and at the weddings of Prince Charles and Lady Diana Spencer and more recently, the wedding of Prince William and Katherine Middleton.
The choirs will also sing Charles Gounod's "Messe Breve No. 7 aux Chappelle" and two movements of Ernest Bloch's "Sacred Service," which Davenport said is called by the Milliken Archive of Jewish Music "the first successful and most enduring exploration of the Hebrew liturgy for serious artistic possibilities and universal applications." The Sacred Service movements will feature David Dillard, associate professor and the School of Music's director of graduate studies, singing the baritone solo. The choirs will conclude with Gustav Holst's "Psalm 148," another anthem based on a familiar hymn tune.
For more information, contact the School of Music at 618-536-8742 or music@siu.edu.