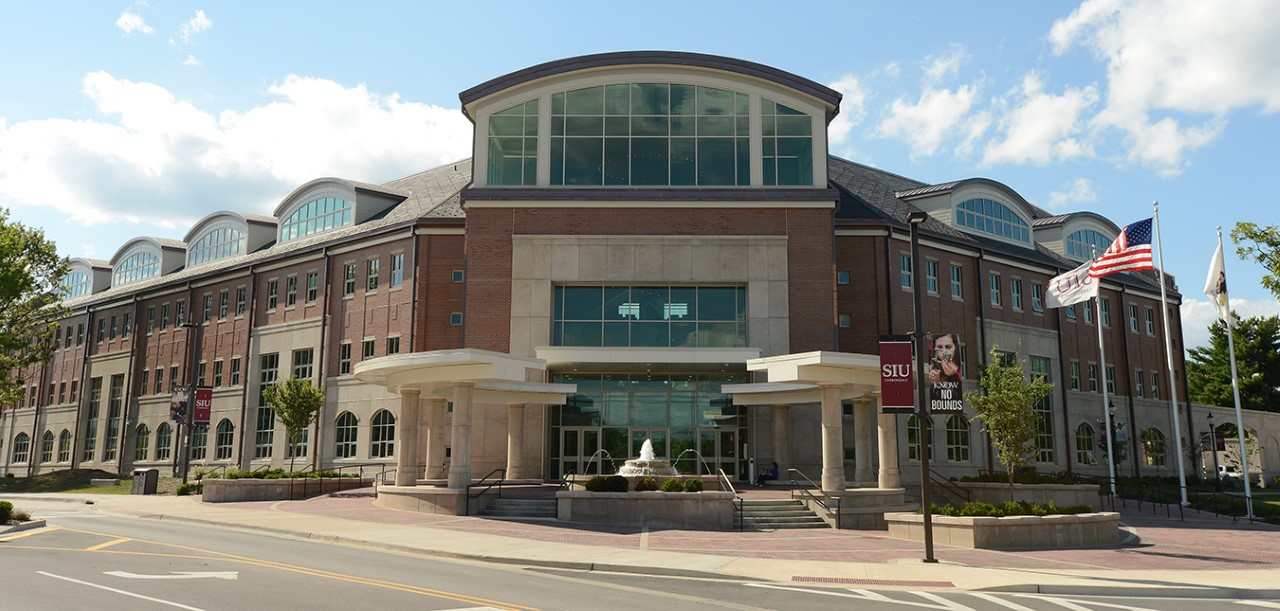 November 01, 2021
SIU is recognizing first-generation students with special events Nov. 8-11
CARBONDALE, Ill. — Southern Illinois University Carbondale is celebrating its first-generation students, faculty and staff with several days of special activities next week.
The First Saluki Center is partnering with SIU Edwardsville for the collaboration featuring in-person and virtual elements to recognize and honor first-generation college students. The national First-Generation College Celebration Day is Nov. 8.
Networking, career connections, dialogues, stress management, study sessions, social times and more are planned to celebrate these groundbreaking students – the first in their immediate families to earn a bachelor's degree – and to note the unique challenges they overcome and their determination to persevere.
Getting acquainted
The kickoff event is a grab and go snack opportunity at the north end of the Student Center from 11 a.m. to 1 p.m. on Nov. 8. People are invited to stop by, get a snack and other freebies on a first-come basis while they last, and get acquainted with first-generation students and SIU's First Saluki Center.
Later that day, a virtual discussion focused on "Breaking Down the Barriers: Leadership, Resilience, and First-Generation Success" is set for 5 p.m. The discussion, facilitated by Lolita L. Mack, director of TRIO/Student Support Services Program at Southeastern Illinois College, will include tips and information to help first-generation college students overcome the challenges they face. Advance online registration is available via Zoom.  
In addition to various presentations and events during the week, first-generation students, faculty and staff are also invited to share their advice, experiences and words of encouragement online by posting here.
Wrapping it all up
SIU Edwardsville will host a virtual dialogue about the experiences of first-generation students, faculty and staff at 1 p.m. on Nov. 11. The discussion is open to everyone.  Breakout sessions will be offered. Find more information and signup online.
SIU committed to first-generation student success
About two of every five SIU students are first-generation. SIU's First Saluki Center launched in 2019 to serve first-generation students and it has already earned several national accolades for its efforts.
"The first-generation college celebration is another example of SIU's longstanding tradition of access and opportunity," said Lanel Love, assistant dean of students, director of the First Saluki Center and a double alumna of SIU.
Love is the first in her family to graduate from college and she knows how important the support and services offered on campus are to help students succeed. She notes that the Nov. 8 commemoration date coincides with the anniversary of the signing of the Higher Education Act in 1965 and  the inaugural First-Generation College Celebration Day in 2017.
"Our goal is to provide the support, access and services our Salukis need in order to help them succeed," Love said.
Initiatives of the campuswide First Saluki Center collaborative include the Peer Mentor Program and the First and Proud Living Learning Community. The center earned the 2021 Silver Excellence Award in the First-generation Student Success category from the National Association of Student Personnel Administrators/Student Affairs Administrators in Higher Education.
SIU and its First Saluki Center were also named a First-Gen Forward Campus by the Center for First-generation Student Success in 2020 and recognized in the nonprofit Strive for College's 2021 "I'm First! Guide to College," a guidebook to help low-income, first-generation college students.  
SIU also achieved national recognition from Strive for College for excellence in service to traditionally underserved students. The university was named a Strive College Partner for 2020, the inaugural year of the honors program. Institutions of higher learning must meet or exceed specific benchmarks for inclusion, diversity, affordability, completion and outcomes to receive the accolade. 
For more information about the First Saluki Center, visit the website, call 618-453-6870, email salukicenter@siu.edu, or follow the center on Twitter at twitter.com/firstgen_ctr.