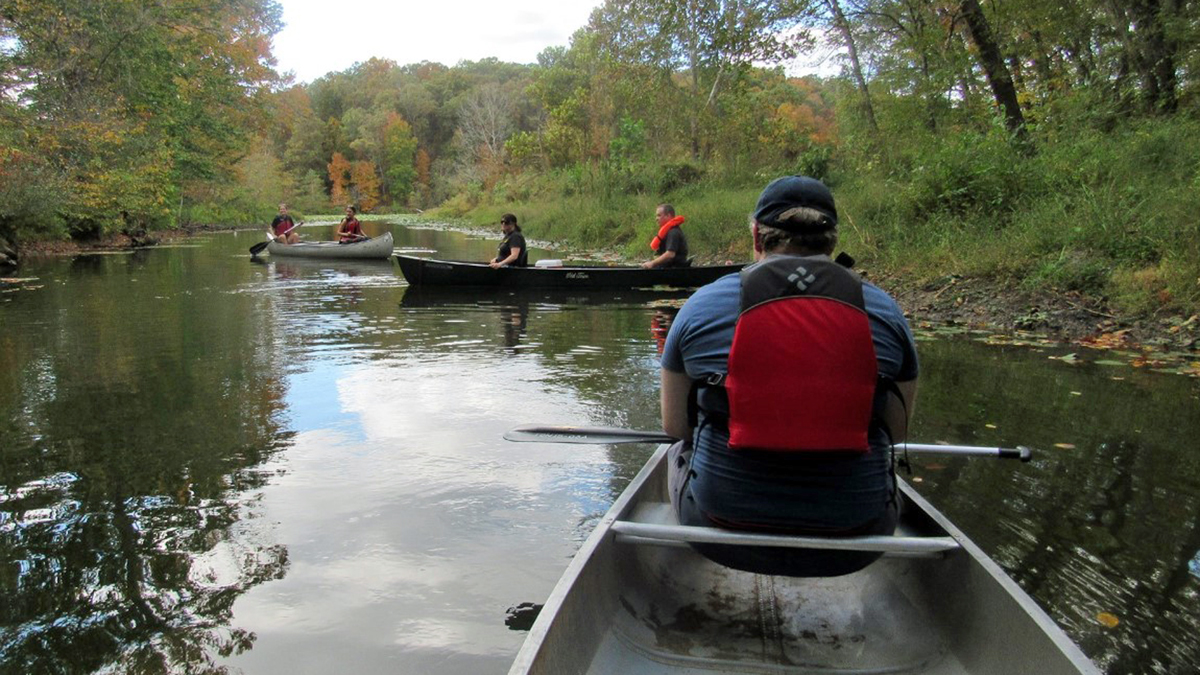 September 03, 2021
Registration underway for SIU's fall adventure trips
CARBONDALE, Ill. — Fall adventure trips to Missouri and the Blue Ridge Mountains highlight offerings this fall by Southern Illinois University Carbondale's Recreational Sports and Services Basecamp. The journeys are open to the community, students, faculty and staff.
Pre-registration is underway for the Eleven Point River Adventure Trip, Sept. 17-19, and the Natanhala Outdoor Center Adventure Trip, Oct. 1-3.
The paddling adventure on the Eleven Point River in Missouri features canoeing the river's whitewater rapids and spring-fed pools. The registration deadline is Sept. 10. The cost of the trip is $195. 
The October trip takes participants to the Natanhala Outdoor Center in Tennessee's Blue Ridge Mountains, where they can enjoy whitewater rafting, zip lining and sightseeing in this scenic Appalachian Mountain range locale. The cost is $275 and sign up is no later than Sept. 24.
The cost for each trip includes food, transportation and group gear. Participants should bring sleeping bags/pads and headlamps.
Additional details
Basecamp, operated in conjunction with Touch of Nature Environmental Center, is located in the Student Recreation Center and offers outdoor equipment rental, a climbing wall and various outdoor adventure trips throughout the year.
For more information about both trips, check the website at rec.siu.edu/programs/ton-basecamp/trips or contact Sydney Pogue, Touch of Nature outdoor programs coordinator, at sydney.pogue@siu.edu. Visit rec.siu.edu/programs/ton-basecamp to find out more about outdoor adventure opportunities.
SIU is committed to protecting the community, so all those participating in the adventure trips must follow current campus and state pandemic safety protocols and wear masks in shared indoor spaces.