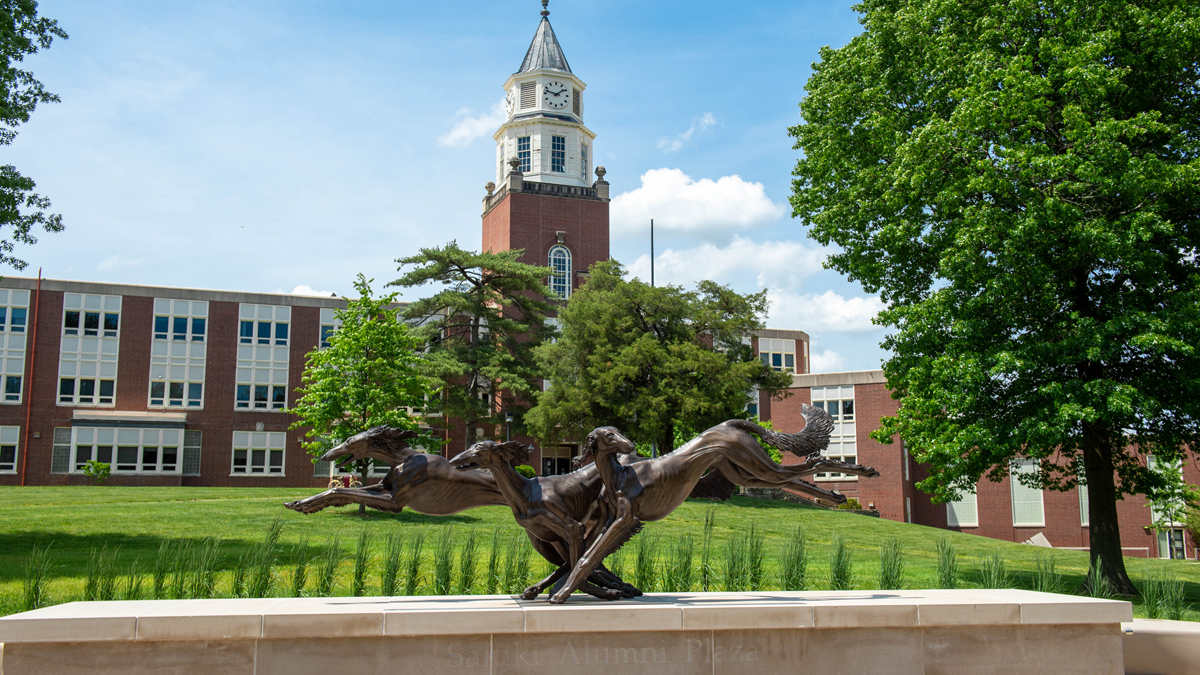 September 02, 2021
SIU Alumni Association launches "Ask A Saluki" mentoring platform
CARBONDALE, Ill. – The SIU Alumni Association has harnessed the proud tradition of Salukis helping Salukis with new and powerful artificial intelligence-driven technology designed to connect students' and recent graduates' career and professional questions with the best experts among SIU Carbondale's 250,000 alumni. 
"Ask A Saluki" will connect student questions with alumni expertise and is a partnership between the association and software firm, Protopia, utilizing advanced algorithms to help students and alumni make valuable connections based on the advice a student may need. It's all encompassed in an easy-to-use, seamless network that allows students to ask – and alumni to answer – questions at their leisure. 
Jeff Gleim, SIU Alumni Association executive director, said based on the busy schedules both alumni and students keep, this platform felt like the best way to allow mentor relationships to grow organically. 
"Sometimes the best thing you can do is offer friendly advice," Gleim said. "We have thousands of alumni ready and willing to help students, and this new technology gives students the chance to hear from alumni with the most expertise based on the question asked. It would be difficult to do this the old-fashioned way, but that's the beauty of the network our partners at Protopia have built. It puts AI to work for the benefit of our students and alumni." 
Students simply visit "Ask A Saluki" at ask.siu.edu and submit a question. The program then matches the content of the question to one or more alumni with the skills and expertise to answer and sends them an email. From there, either alumni or students can, if they choose, expand the conversation. If, however, alumni receive a question they don't feel qualified to answer, the question will be passed along to another Saluki. 
Alumni are asked to watch emails for messages from ask@alumni.siu.edu. That's their chance to answer a question and potentially make an impact on a student or recent graduate. Alumni who receive an email and who do not wish to participate have the ability to opt out at the first point of contact. 
Students are free to submit questions as often as they like. There is no charge for the service and students have the opportunity to potentially build professional connections in their chosen field or area of study. 
For more information about the program, visit ask.siu.edu.