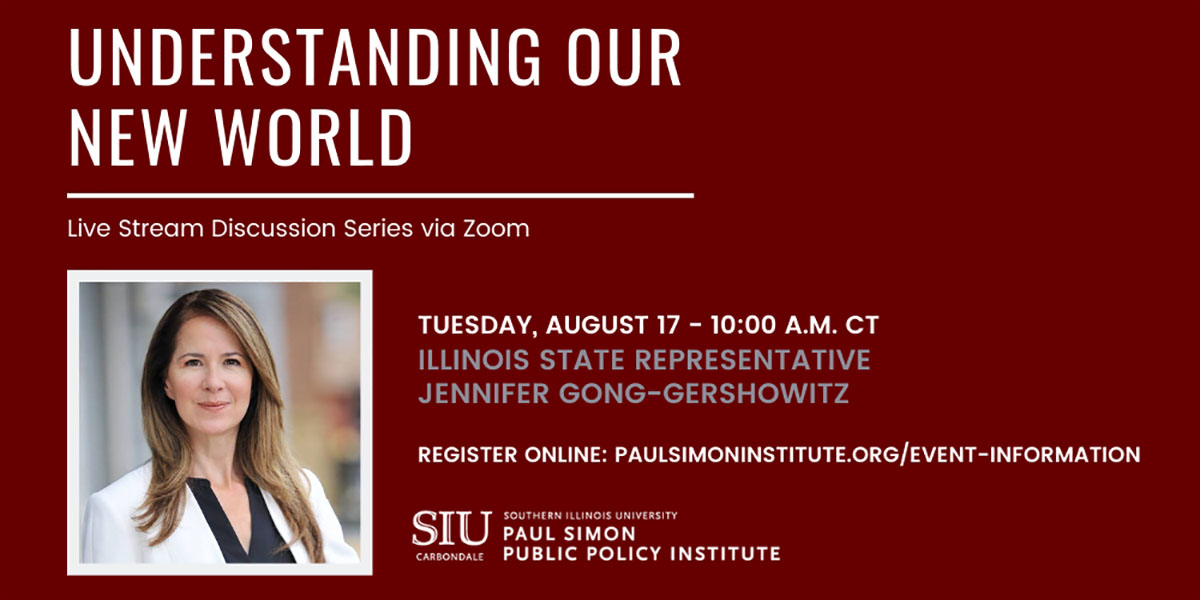 August 11, 2021
Simon Institute will host champion of Illinois' Asian American history law
CARBONDALE, Ill. – A co-sponsor of an Illinois law that made the state the first to require that Asian American history be taught in public schools will join Southern Illinois University Carbondale's Paul Simon Public Policy Institute for a virtual event next week.
 State Rep. Jennifer Gong-Gershowitz, D-Glenview, will speak with John Shaw, institute director, in a virtual conversation at 10 a.m., Tuesday, Aug. 17. Gong-Gershowitz and Shaw will discuss the representative's work on human rights, immigration reform and mental health protections, as well as her nationally recognized effort to include Asian American history in public school curricula.
The event is free and open to the public and will be held over Zoom. Registration is required to receive the link to the event. Register at paulsimoninstitute.org/event-information.
Gong-Gershowitz has served in the state's General Assembly since 2019. Before working in the Statehouse, her career as a lawyer focused on advocacy for immigrants, including victims of child trafficking and forced marriage. She served on the Illinois Unaccompanied Children's Task Force, where she encouraged the use of pro bono social workers to serve as guardians ad litem for children going through the immigration system.
"Rep. Gong-Gershowitz is one of the most energetic and creative members of the Illinois General Assembly," Shaw said. "She recently spearheaded passage of a new law to expand teaching of Asian American history that has attracted national attention. We are eager to learn about the history and the expected impact of this new law."
Attendees are encouraged to submit a question for Gong-Gershowitz with their registration, or send questions by email to paulsimoninstitute@siu.edu.
The event is part of the Paul Simon Public Policy Institute's "Understanding Our New World" virtual conversation series with government and private sector leaders, policy experts, political analysts, authors and journalists.