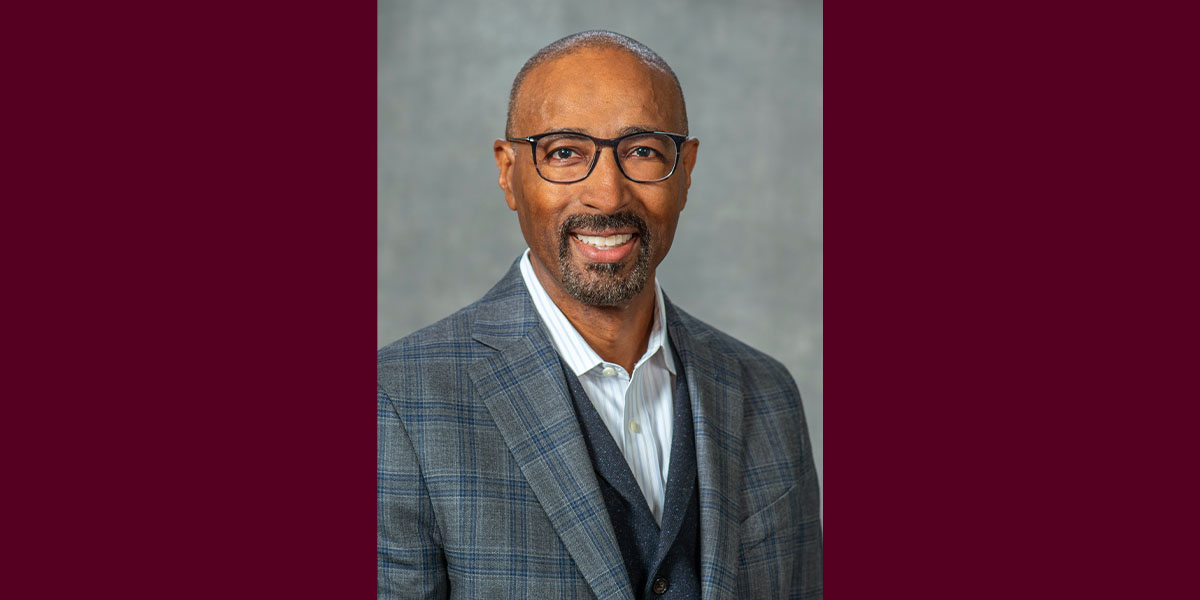 Marc E. Morris is interim associate provost for academic administration. (Photo by Russell Bailey)
July 29, 2021
Morris named interim associate provost for academic administration
Marc E. Morris, director and professor in SIU Carbondale's School of Accountancy, has been named the interim associate provost for academic administration. He replaces David DiLalla, who retires Sunday, Aug. 1. The appointment, effective July 23, is pending approval by the SIU Board of Trustees in September.
Morris has been with the university since 2004, when he started as an instructor. He became an assistant professor of accounting with a cross appointment to the SIU School of Law in 2008, an associate professor in 2016 and a professor in 2021. He has been director of the School of Accountancy since 2019. Morris is also a member of several university committees, including graduate council chair, research task force chair, the Chancellor's Diversity and Inclusion Task Force and Chancellor's Leadership Council. His numerous community-related activities include serving on the board of the Boys and Girls Club of Southern Illinois.
Meera Komarraju, provost and vice chancellor for academic affairs, said she's pleased Morris accepted the position and looks forward to working with him.
"He brings various strengths to the role, including prior administrative experience and a good understanding of the various academic units on campus along with an ability to work well with others," she said.
Morris noted that through his various roles over the past few years, he's had the privilege to work with the dedicated staff in the provosts' office.
"I am honored to be part of the team, and I look forward to collaborating with faculty and staff campuswide on efforts that will promote and enhance our national academic and research profile," he said. "Our faculty are the engine driving innovation, quality and student success at this research university.
"It is important to maintain and build partnerships with faculty and leaders from varied disciplines and backgrounds and work toward improving the academic administrative leadership at the school or department level. We must stay committed to working closely with the faculty to strengthen shared governance across the university."
Morris is a three-degree SIU graduate. He earned his bachelor's degree in university studies with an emphasis on business administration; a master of business administration in finance and a doctorate in accounting. Morris earned his law degree from the University of Wisconsin in Madison.