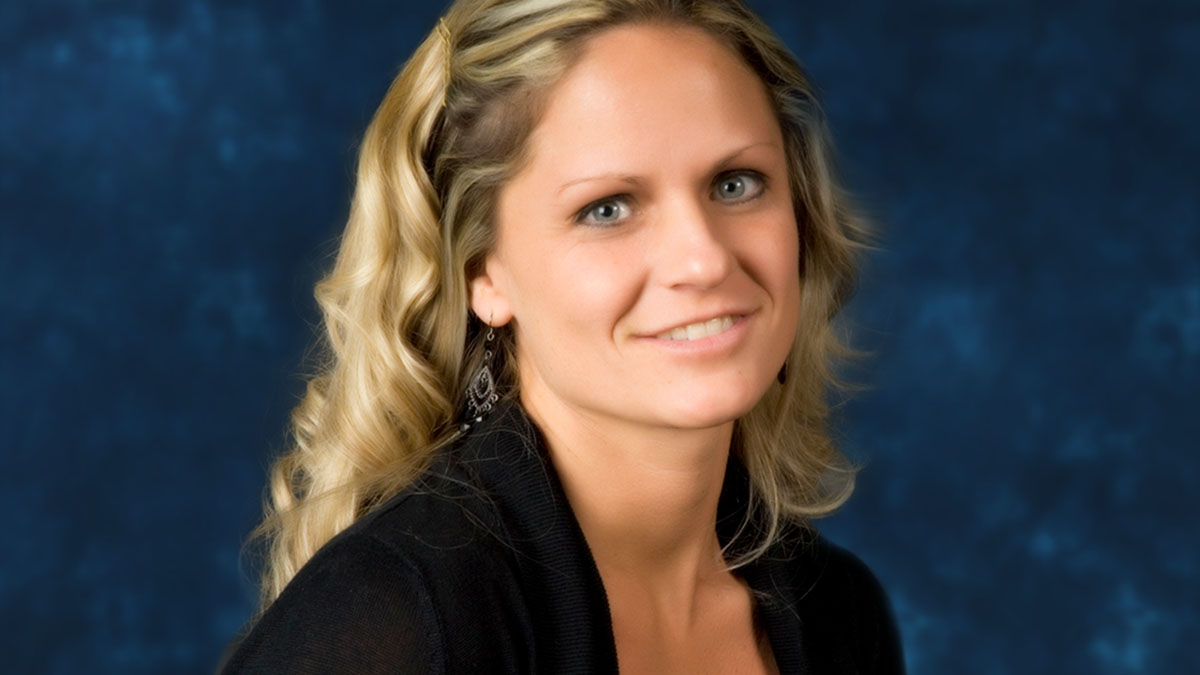 June 24, 2021
Veteran SIU Student Health Services psychologist and administrator will now serve as its director
CARBONDALE, Ill. — Jaime Clark has already devoted 16 years of her career to Southern Illinois University Carbondale's Student Health Services, and beginning July 1, she will become the permanent director.
"I am truly honored to be selected to lead such a wonderful team of professionals, who strive each day to provide quality care for our SIU students," Clark said.
Previously the director of SIU Counseling and Psychological Services (CAPS), Clark has been the acting director for Student Health Services since mid-April as a national search was conducted to fill the position.
She came to SIU in 2005 as a volunteer at the Counseling Center, fulfilling a requirement for advanced practicum students, and the next year served a postdoctoral internship there. By 2007, she was on staff as the outreach coordinator and interim practicum coordinator, and a couple of years later, was promoted to assistant director and director of training with CAPS.
Clark already has goals and plans for Student Health Services.
"I think the biggest thing I want to highlight is that my top mission will be to provide inclusive health care at SIU by addressing health care disparities and closing gaps in health care for underserved student populations," Clark said. "During the pandemic we partnered with the Black Affairs Council and Undergraduate Student Government to provide free counseling services to students who couldn't afford the door fee, and we plan to continue to do that. We have also increased access to mental health care by providing in-person services and telehealth services at our main location in the Student Health Center and in our satellite offices in University Housing and the Student Services Building. We also have a full-time clinician now working in partnership with the Student Multicultural Resource Center and the First Saluki Center."
Clark's experience, expertise and goals for moving Student Health Services into the future made her the obvious selection as its leader, according to Jennifer Jones-Hall, interim vice chancellor for student affairs and dean of students.
"Dr. Clark clearly demonstrated that she is prepared to assume the position of director of Student Health Services," Jones-Hall said. "Her level of expertise providing integrated health care to students in a culturally competent and inclusive environment was evident throughout the interview process. Her ability to bring vision and long-range planning processes to the Student Health Center will make her an invaluable member of the Student Affairs team as well as the greater university community. Dr. Clark has a solid plan to address health care inequities among our students that will directly affect the recruitment and retention of our students. Dr. Clark was the clear choice as the new director."
Clark said she will also look for ways to maximize efficiencies within the medical clinic in order to provide more comprehensive support structures and culturally responsive programming. In the meantime, she and her staff will maintain a focus on an effective COVID-19 response, leading the way with vaccinations, testing and other responses to maintain student wellness.
Clark's advocacy for students, her commitment to students and her innovative approach earned her a 2020 Women of Distinction Award at SIU.
Clark holds a bachelor's degree in psychology from Colorado State University and completed her master's degree and doctorate in counseling psychology at the University of Denver.