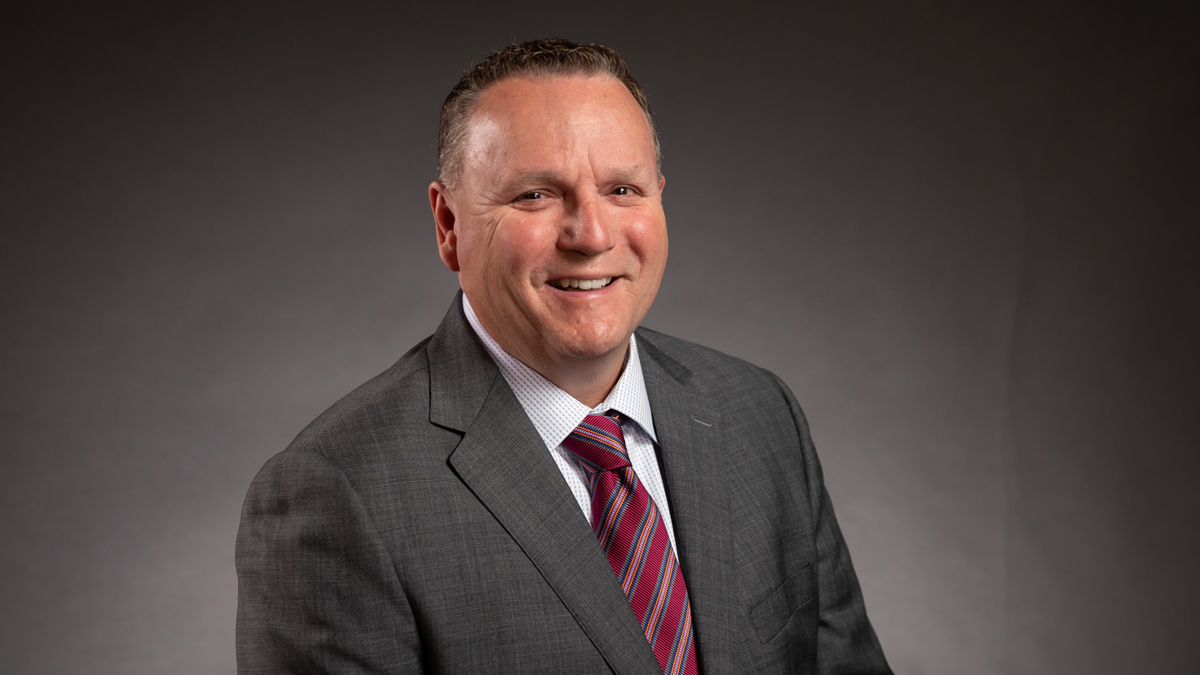 Robert D. Morgan, a professor of psychological sciences at Texas Tech University, will be dean of SIU Carbondale's College of Health and Human Sciences beginning July 16. (Photo provided)
June 10, 2021
SIU names forensic psychologist as new dean of College of Health and Human Sciences
CARBONDALE, Ill. — Robert D. Morgan, a professor of psychological sciences at Texas Tech University, will be the dean of the College of Health and Human Sciences (CHHS) at Southern Illinois University Carbondale.
Morgan will become the first permanent dean of the college, which launched in July 2020. He will begin his duties at SIU on July 16, pending approval from the SIU Board of Trustees next month.
'Honored and humbled' to serve
Morgan has been the John G. Skelton Jr. Regents Endowed Professor in Psychology at Texas Tech since 2011 and chair of the university's Department of Psychological Sciences since 2015. He has held previous appointments at the university as associate department chair and director of the Institute of Forensic Sciences and has been with the university since 2000. He has garnered more than $1.35 million in research grants and more than $1.1 million in professional service grants and contracts.
Morgan emphasizes the importance of teambuilding and said he's excited to join a "newly developed and very eclectic college that is bursting with potential." He already knew of the Saluki spirit through two prior visits to an SIU colleague, noting the faculty, students and staff whom he interacted with had "absolutely outstanding things to say about SIU and the work being done there."
"I learned very quickly that CHHS has incredibly talented faculty, staff and students, so I believe I am walking into an ideal situation," Morgan said. "CHHS has a collection of impressive and nationally ranked programs, and when meeting with the provost and the chancellor during the interview process, they clearly expressed their support and excitement for the college; thus, this position struck me as a rich opportunity to work within a new college to strive for and achieve even greater heights."
Morgan was also struck "by the transformative learning at SIU as this model fits well with my core educational values.
"At SIU, I saw an opportunity to contribute to the growth of a new college in a nationally ranked research institution that provides an inclusive culture with a commitment to community engagement all in the mission of creating a better tomorrow."
Meera Komarraju, SIU's provost and vice chancellor for academic affairs, said there were several factors that led to Morgan's selection after a nationwide search.
"Following the interview process and the feedback that was provided, what stood out about Professor Morgan was that he has strong administrative and leadership experience, an outstanding record of scholarly research, success in securing external funding and effective communication skills," she said.
Morgan earned his doctorate in counseling psychology at Oklahoma State University and a master's degree in clinical psychology at Fort Hays State University. He earned a bachelor's degree in psychology at the University of Nebraska at Kearney. 
Interdisciplinary opportunities
Komarraju noted that the college brings together programs previously located in three different colleges that coalesce around the theme of health and human sciences. With about 3,340 undergraduate and graduate students, the college comprises the School of Health Sciences, School of Human Sciences, School of Justice and Public Safety, School of Psychological and Behavioral Sciences, School of Automotive and School of Aviation.  (The School of Architecture, now part of CHHS, will move to the College of Arts and Media on July 1, 2021.)
"The university expects that this newly created college will be the perfect springboard for launching an amazing and interdisciplinary hub of expertise and excellence that will serve the region and beyond," she said.
First task is to learn
Morgan said an overarching goal is to a "foster a sense of community" across the college and the university and that his greatest successes have come from using a team approach. In addition to encouraging students, staff and faculty to contribute in their own ways to the college's specific mission, Morgan said he will "foster an environment supportive of challenging the norms, thinking outside the box, with the aim of being better."
Even with his prior administrative experience, Morgan said it is important that he first learn from faculty, staff and students their vision for the college and their specific schools. He is committed to shared governance, where possible, and while data driven, is also committed to collaborative decision making.
"My aim is that we will be a college recognized for our culture dedicated to tolerance, creativity and the passionate pursuit of success consistent with the Saluki spirit," he said.
Morgan said recovering from the COVID-19 pandemic to continue to provide an effective learning environment is important. He also wants the strong commitment he's seen during meetings with various groups that the college succeeds, and that there is a clear, unified vision.
"I will use my first year to learn from all members of the college to contribute to a shared vision but to also contribute to or create where needed, opportunities to collaborate across disciplines and schools," he said. "The diversity within the college provides unlimited potential, yet the challenge is to unite faculty, staff and students in ways that facilitate interdisciplinary collaborations to reach that potential."
Creating a positive environment
As an administrator, Morgan believes his job is to remove barriers to faculty and student successes.
"I prefer to create a positive environment, rich with resources, and then get out of the way and let talented people do their work. I am experienced in, and eager to bring, effective problem-solving skills, including responsible, but creative, fiscal management as a leader of CHHS," he said.
Morgan emphasized "diversity, equity and inclusion are critical ingredients in our research, teaching, mentoring and community engagement, and this will be reflected in my leadership of the college."
He said he is also committed to service and morale.
"We are a large college, but we cannot lose sight of our greatest strength, which is the people in the college," he said. "As leaders, it is our responsibility to ensure a work environment that affords all students, staff, and faculty the opportunities and resources to succeed. And where possible, we will be seeking to find ways to make lives in CHHS better."