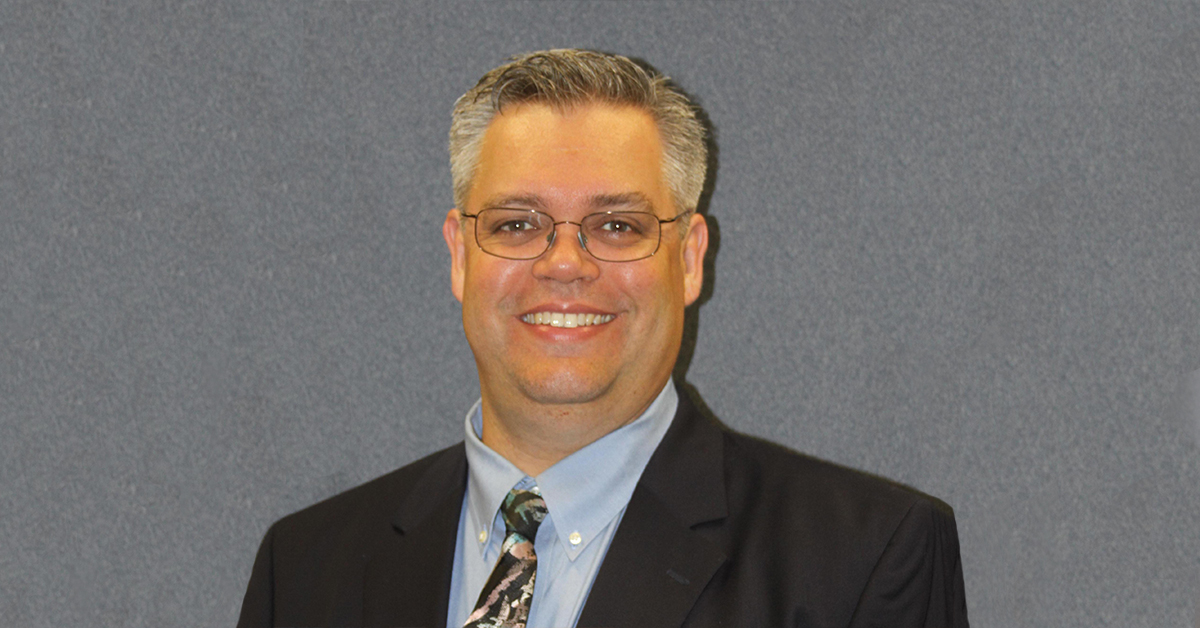 June 03, 2021
SIU names interdisciplinary scientist as new dean of College of Agricultural, Life and Physical Sciences
CARBONDALE, Ill. — A professor of geology and soil science from a North Dakota university will be the next dean of the College of Agricultural, Life and Physical Sciences at Southern Illinois University Carbondale.
Eric Brevik, of Dickinson State University, which is a part of the North Dakota University System, will become the first permanent dean of the college, which was launched in July 2020. He will begin his duties at SIU on July 1, pending approval from the SIU Board of Trustees.
Brevik said the job attracted him because the programs within it span his professional background, which includes deep study in both geology and soil science.
"I started my academic life as a geologist, getting my bachelor's and master's degrees in geology, and that fits in well with the School of Earth Systems and Sustainability. I then got a Ph.D. in soil science, which fits well with the School of Agricultural Sciences," Brevik said. "I have also taught both geology and soil science coursework throughout my 20 years as a tenure-track faculty member and have published several papers that discuss the intersection of soil science and geology."
In addition, Brevik has collaborated with biologists, chemists and physicists during his career.
"So the college is a really good fit for me professionally," he said. "On a more personal note, SIU is also about as central to family for myself and my wife as it is currently possible to get, so that was appealing."
Brevik said he will emphasize shared governance and create a student-centered environment that provides Salukis what they need to succeed. He also wants to promote excellence in teaching, boost research and outreach, and make data-driven decisions while supporting diversity, equity and inclusion within the college. Fostering international experiences for faculty and students and encouraging interdisciplinary and transdisciplinary work across the college and university also are priorities, he said.
He also plans to maintain regular, meaningful contact with supporters, such as alumni and local business and political leaders, while seeking additional funding to support the college.
Brevik said he likes to "dig in and get things done" and that his being detail-oriented will also help him in his new role. He will seek other perspectives.
"I have a willingness to listen to others, hear what they are saying and take that into account when making decisions," Brevik said. "This is crucial in a shared governance environment. And I have a very interdisciplinary perspective. This is important because a dean needs to be an advocate for their entire college, not just the discipline they came out of."
Meera Komarraju, SIU's provost and vice chancellor for academic affairs, said Brevik's experience made him stand out and that the people who spoke with him during the search process were impressed.
"The feedback we received said Dr. Eric Brevik's interdisciplinary background in soil science and geology uniquely positions him to understand the two colleges that have merged – College of Agricultural Sciences and College of Science," she said. "Additionally, he has an exceptionally strong research record and experience in securing research grants. Dr. Brevik has prior administrative experience as a department chair, is familiar with student recruitment and uses a data-driven problem-solving approach. The people who interacted with him noted that he is personable and approachable."
Brevik earned his doctorate in soil science at Iowa State University in 2001. He earned a Master of Arts in geology at the University of North Dakota after earning his Bachelor of Science degree in geology there in 1992.
Brevik was an assistant professor of geosciences at Valdosta State University from 2001 to 2005, also serving on the graduate faculty there from 2002 to 2007. He became an associate professor there in 2005. He became an associate professor of geology and soils at Dickinson State University in 2007 and was promoted to professor in 2012. He served as chair of the Department of Natural Sciences from 2012 to 2018.
At Dickinson State University, Brevik teaches courses in geology and soil science and coordinates the environmental science degree program while also advising students involved in undergraduate research.
Brevik's research interests include combining information from soil science and geology, soil genesis and the impact of humans on soil properties and processes. He also studies soil science history, education and links between soil science and culture.
Brevik is an active member of the European Geoscience Union, the International Union of Soil Sciences and the Soil Science Society of America.