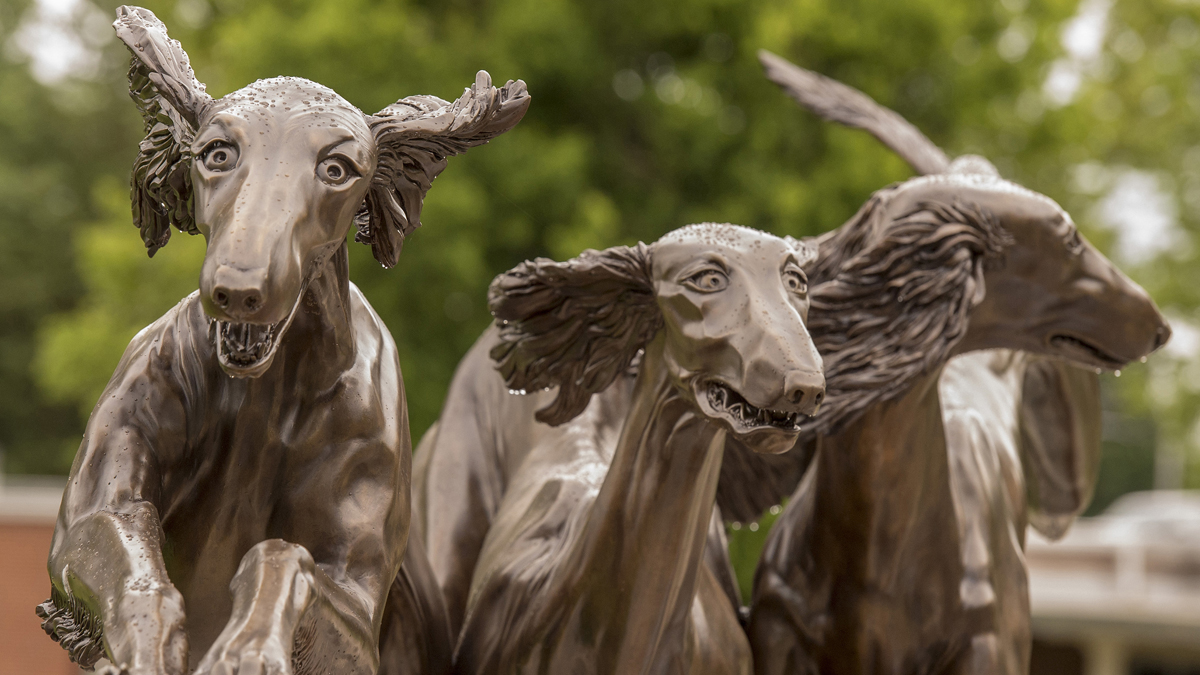 April 20, 2021
Global health leader is SIU Alumni Association's 2021 Distinguished Alumna
CARBONDALE, Ill. — Dr. Senait Fisseha, director of global programs for the Susan Thompson Buffett Foundation and chief adviser to the director general of the World Health Organization, is the winner of the SIU Alumni Association's 2021 Distinguished Alumni Award, the highest honor presented to alumni by the organization. 
Fisseha will be honored, along with four other alumni of distinction, during an April 24 invitation-only dinner and ceremony at the Banterra Center. Fisseha earned her combined medical and law degrees from SIU in 1999 and is recognized as a global health leader and advocate in women's reproductive health and rights. 
"Dr. Fisseha, her accomplishments and her continued leadership on issues of such global significance, really embody the kind of prestige the association wants to recognize among its alumni," said Jeff Gleim, SIU Alumni Association executive director. "While we had several great candidates this past year, Dr. Fisseha stood out, and we're proud that she has accepted this award and recognition." 
Four other alumni will also be recognized for their contributions and accomplishments in the areas of volunteer excellence, diversity and inclusion, Saluki spirit and young alumni achievement. 
Started in 1998, the Distinguished Alumni program returns for 2021 after a brief hiatus last year due to the COVID-19 pandemic. 
Full bios on each recipient are available on the SIU Alumni Association website. The 2021 SIU Distinguished Alumni recipients are: 
Dr. Senait T. Fisseha (Distinguished Alumna) 
Trained as an attorney and a physician, Fisseha's ability to bring the advocacy, practitioner and policymaking communities together and build broad coalitions of support has fundamentally shifted the global conversation around access to safe, legal and affordable sexual and reproductive health services across the globe. Her contributions especially in Ethiopia, through her leadership at the Center for International Reproductive Health Training, have been instrumental to advancing reproductive health education and gender equality and set a high standard for prioritizing and advocating for women's health and leadership for countries throughout the region and around the world. 
A reproductive endocrinology specialist, Fisseha, who was born in Ethiopia, previously was the chief of the Division of Reproductive Endocrinology & Infertility at the University of Michigan, medical director of the University of Michigan's Center for Reproductive Medicine and founding executive director of the Center for International Reproductive Health Training. Among her numerous awards, Fisseha earned the SIU School of Medicine's Distinguished Alumni Award in 2019. 
Lolita L. Mack (Volunteer Excellence) 
Mack, a two-degree alumna who was born in Carbondale, has given her nearly two decades of experience within the division of student/academic services and affairs. She earned a bachelor's degree in graphic design in 2004 and a master's degree in workforce education and development with a specialization in program leadership. She will earn her doctorate in workforce education and development in December. 
She has worked as a mentor, tutor, counselor, instructor, graduate/teaching assistant, academic adviser, retention specialist, assistant basketball coach and most recently director for the TRIO/Student Support Services Program at Southeastern Illinois College in Harrisburg.
Mack is also president of the SIU Black Alumni Group and the Illinois TRIO Association. 
Nikhat Khan (Diversity & Inclusion) 
Kahn earned her doctorate in biophysics, math and biochemistry from SIU Carbondale in 1989. She is vice principal, professor, dean of the post-graduate department and quality enhancement cell director at Kinnaird College for Women in Lahore, Pakistan.  
In more than three decades at Kinnaird College, Khan has developed a thriving postgraduate department. With an awareness of global trends in education and careers for women, Khan has been responsible for introducing challenging career-oriented, innovative courses for young Pakistani women. One of Lahore's leading environmental educationists, Khan has spearheaded the movement for environmental awareness with eminent success and far-reaching consequences. 
Patrick Hart (Saluki Spirit)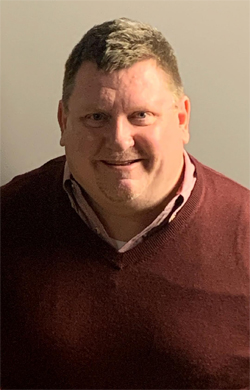 Hart, a 1988 graduate from the College of Mass Communication and Media Arts, is a Medicare benefits specialist with Crosspointe Insurance Advisors in Evansville, Indiana. Prior to entering the insurance business in 2016, Hart had a long career with AT&T in Evansville and Hoffman Estates, Illinois. It was while living in the Chicagoland area that Hart, who is from Mill Shoals, Illinois, joined a group of SIU alumni who would gather for Saluki watch parties at the Cubby Bear North in Lincolnshire, making lifelong friendships with several dozen rabid Saluki fans. 
He attends as many Saluki football and basketball games as possible, both in Carbondale and on the road and is well-known for his boisterous support. Hart's favorite road games were the football Salukis' win over Indiana in 2006 and a narrow loss to Marshall in 2009. He enjoys socializing with friends at the Arch Madness basketball tournament each year and tailgating with friends outside of Saluki Stadium in the fall. 
Bryan Mullins (Young Alumni)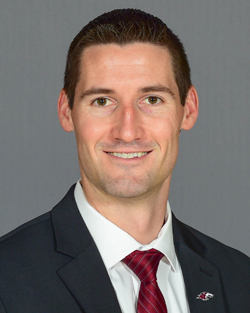 Mullins, a 2009 graduate with a bachelor's degree in finance, recently finished his second season as SIU men's basketball head coach and is the second-youngest head coach in Division I basketball. As a member of the Saluki men's basketball team, Mullins helped the team win two Missouri Valley Conference titles and reach the NCAA tournament with a Sweet Sixteen appearance in 2007. In addition to being a two-time Missouri Valley Conference Defensive Player of the Year, Mullins was a two-time academic All-American. In 2017, Mullins was one of the College of Business and Analytics' Emerging Saluki Leader award recipients. 
Mullins began his coaching career as an assistant at Loyola University and helped the Ramblers advance to the 2018 Final Four. In May 2020, ESPN's "40 under 40" recognized Mullins as one of the nation's top college coaches under 40 years old.